Hello, hello to all. I am so sorry this has taken us so long again. I promise I had this all done a week ago and had worked on it forever when the internet decided to stop working and I lost everything, so here goes and we'll try this again. Two weeks ago Jake had school off for a week and so we got to do a few fun things, other than the usual fun things we do. We went to Pittsburgh spur of the moment and stayed in a 3 star Hilton hotel for $50. After we got there we went downtown to Station Square where there are a lot of shops and restraunts. We walked around and then we watched the dancing fountains with some fun music and bright lights. Molly loved them until she got sprayed a little bit by them. The next day we went to the Pittsburgh Zoo. Molly really loves animals right now so it was a lot of fun to take her. She loved it. We had so much fun too and got to see some really cool animals. That weekend we went out to dinner too, and saw the Pirates of the Carribean, (which I would not suggest going to see with a 1 year old).
Jake started school last week so he is now in his second semester. It is going well and his job is great too. He is very busy, but always finds time to come home and hang out with the family.Hannah is staying busy chasing Molly (who has learned to walk!) all day, along with trying to keep the house in somewhat order and trying to get better at fulfilling her calling. Molly like I said is walking/running everywhere. She is so adorable. Her newest hobbies include walking aroung with mommy's phone on her shoulder and talking to her grandmas, or so she thinks, she walks around talking nonstop and pointing at things, next she loves to fill her purse for her Grandma Smith and walk around with it on her arm, and she loves to dance and act crazy too. She is very good at immatiating, as you can see, although we have no idea where that last one comes from. Her vocabulary is growing, along with "tada" and "wow", she has added "Ma,ma" and "Da,da" and "moooooo" and "hi". She is growing up everyday. We sure love her lots and she keeps us on our toes as well as very entertained.
Molly enjoying the luxury hotel and just kicken back chillin'.
This is us with the Pittsburgh skyline behind us.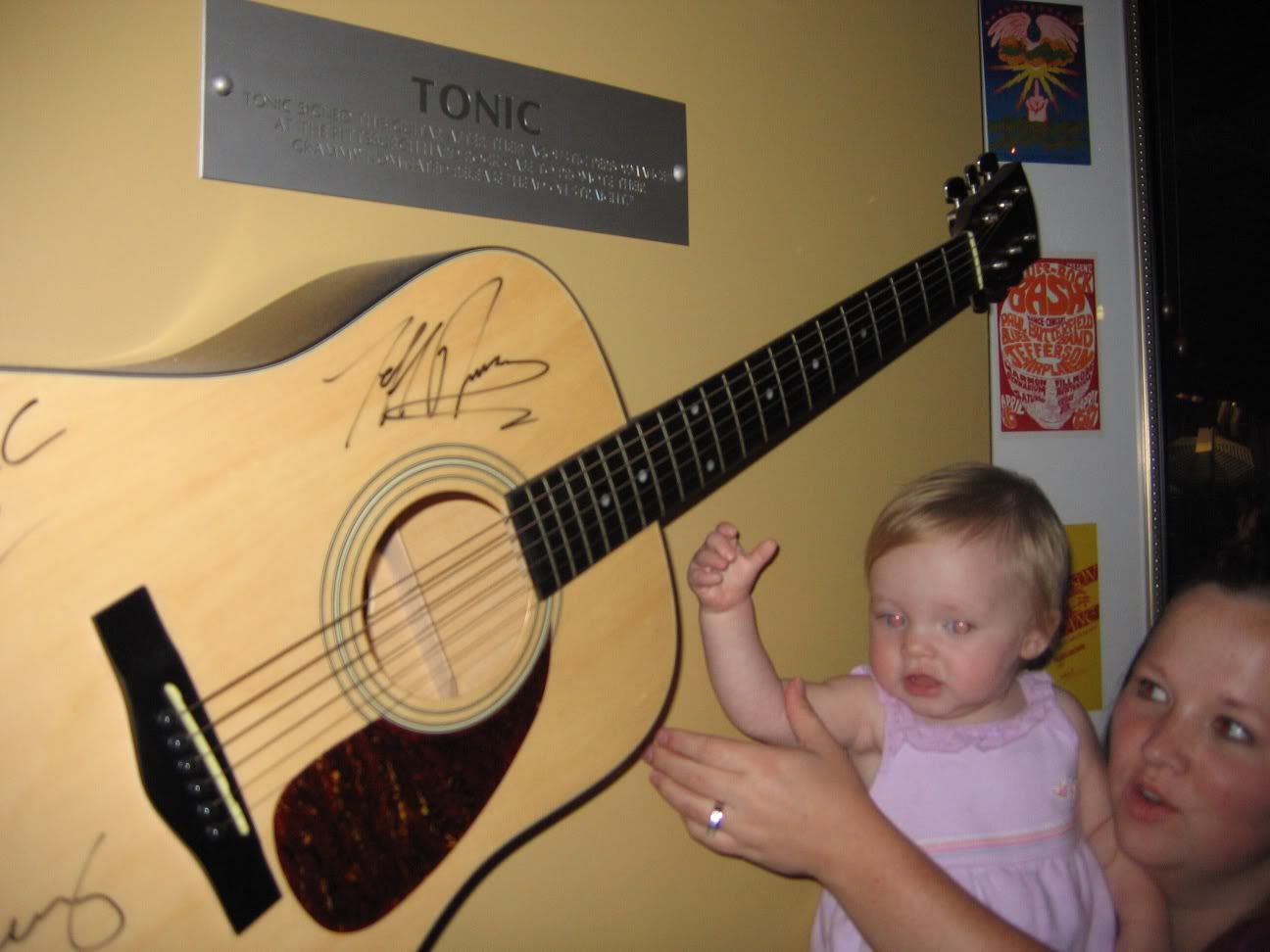 Molly with the Tonic guitar. Who??? Yeah thats what I thought too, but anyways this was at HardRock Cafe at Station Square.
This was probably the coolest thing we saw at the zoo, in the aquarium. It is alive, an Underwater Dragon! Is that crazy or what?
We thought this was pretty funny, not only do Molly and the camel share the same name, but they have the same personality...if you read below you'll see. "Generally a sweet girl, but be careful-she can bite!" Just kidding our Molly is the sweetest thing ever and even if she did have teeth, I'm sure she wouldn't bite!
Hannah and Molly riding the turtle.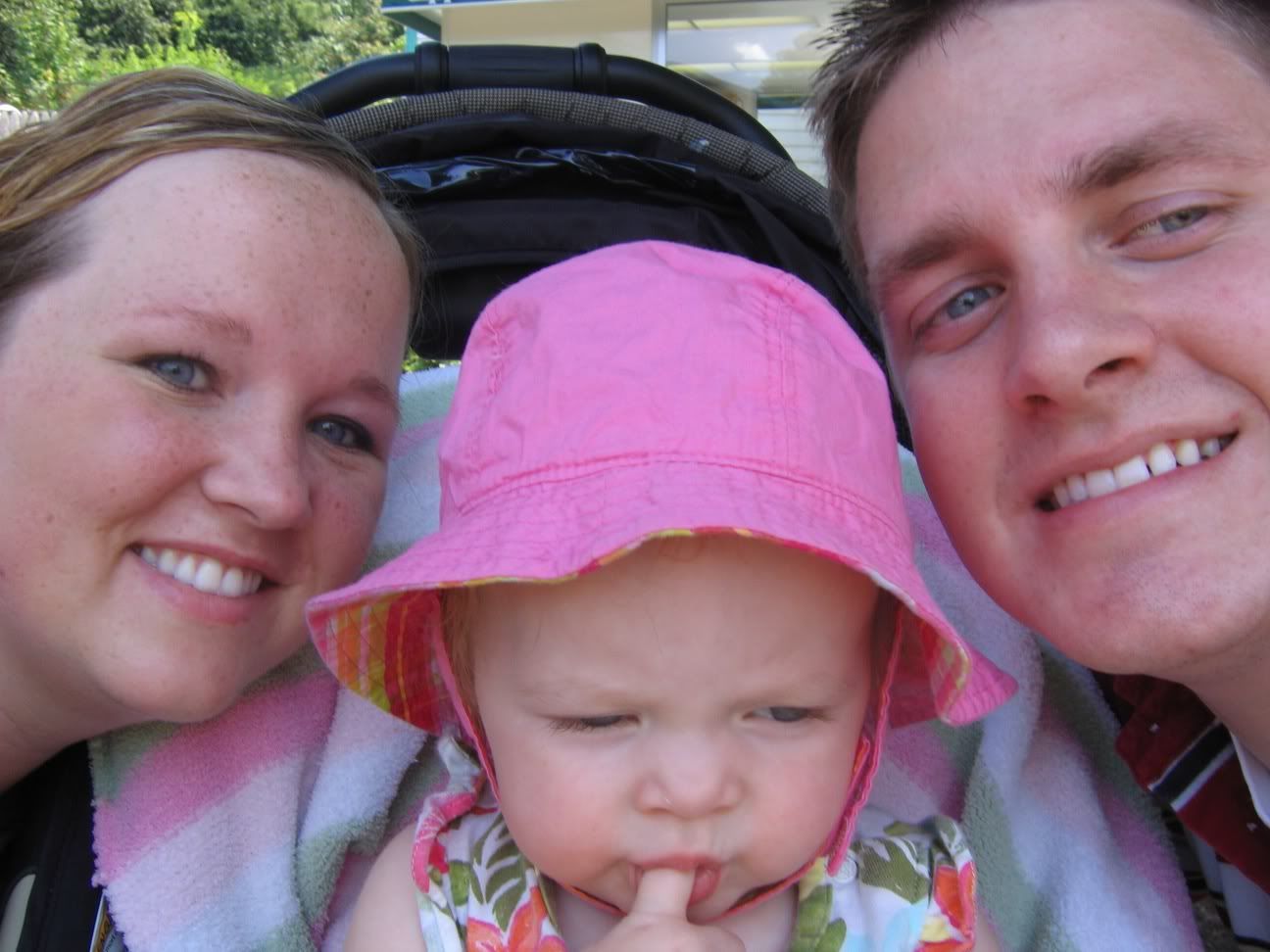 All of us after our fun day at the zoo!
These next few pics are just random cute ones of Molly over the last few weeks and Grandma's there is even a video of Molly Jane when she first started walking, she is even better now.
How sweet is that? What more can I say?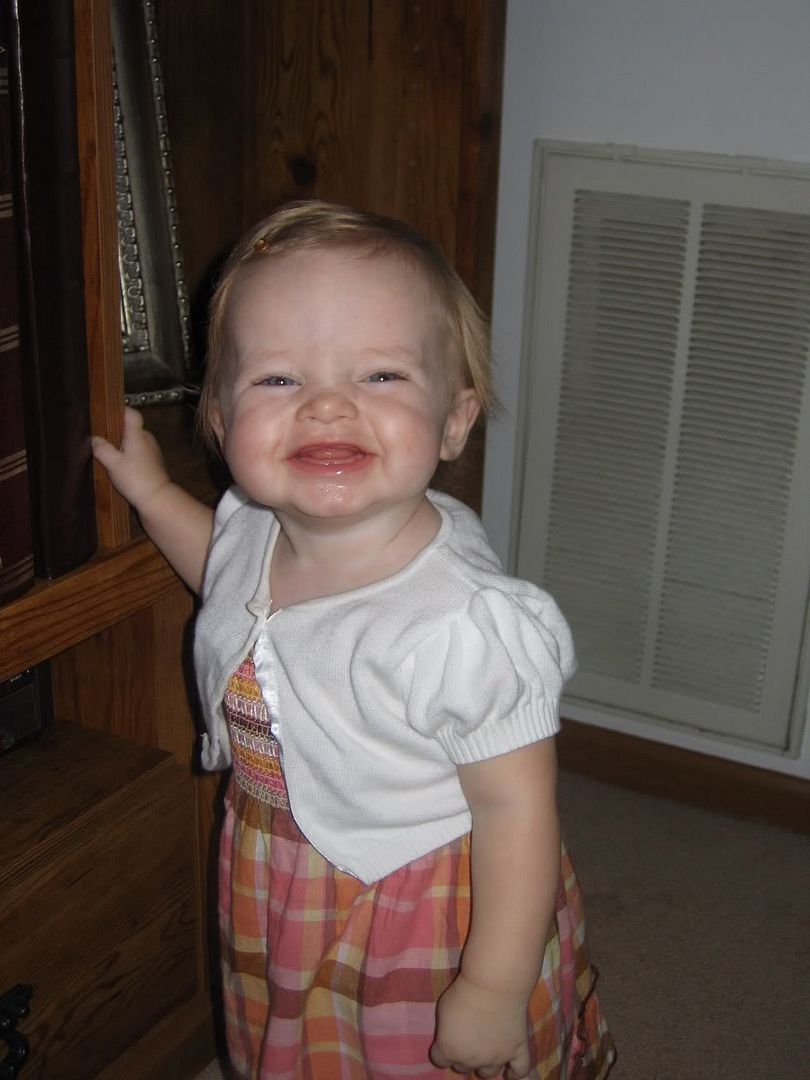 Here is Molly Moo smiling for the camera. We know, we know, she is beautiful!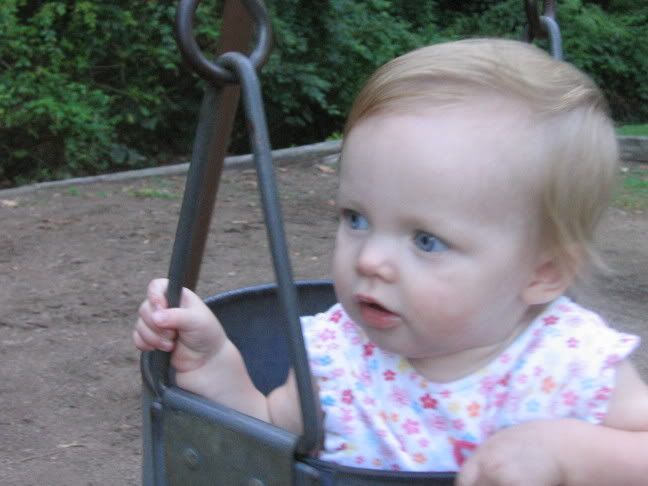 Molly doing what she loves. Sorry she isn't looking, we couldn't get her to take her eye's off the kids next to us. That is one of the saddest things for us, she misses her cousins so much and will stare at kids forever just wanting to be with them, but not really daring to. So any of you cousins feel free to come anytime and play with Molly it would mean the world to her!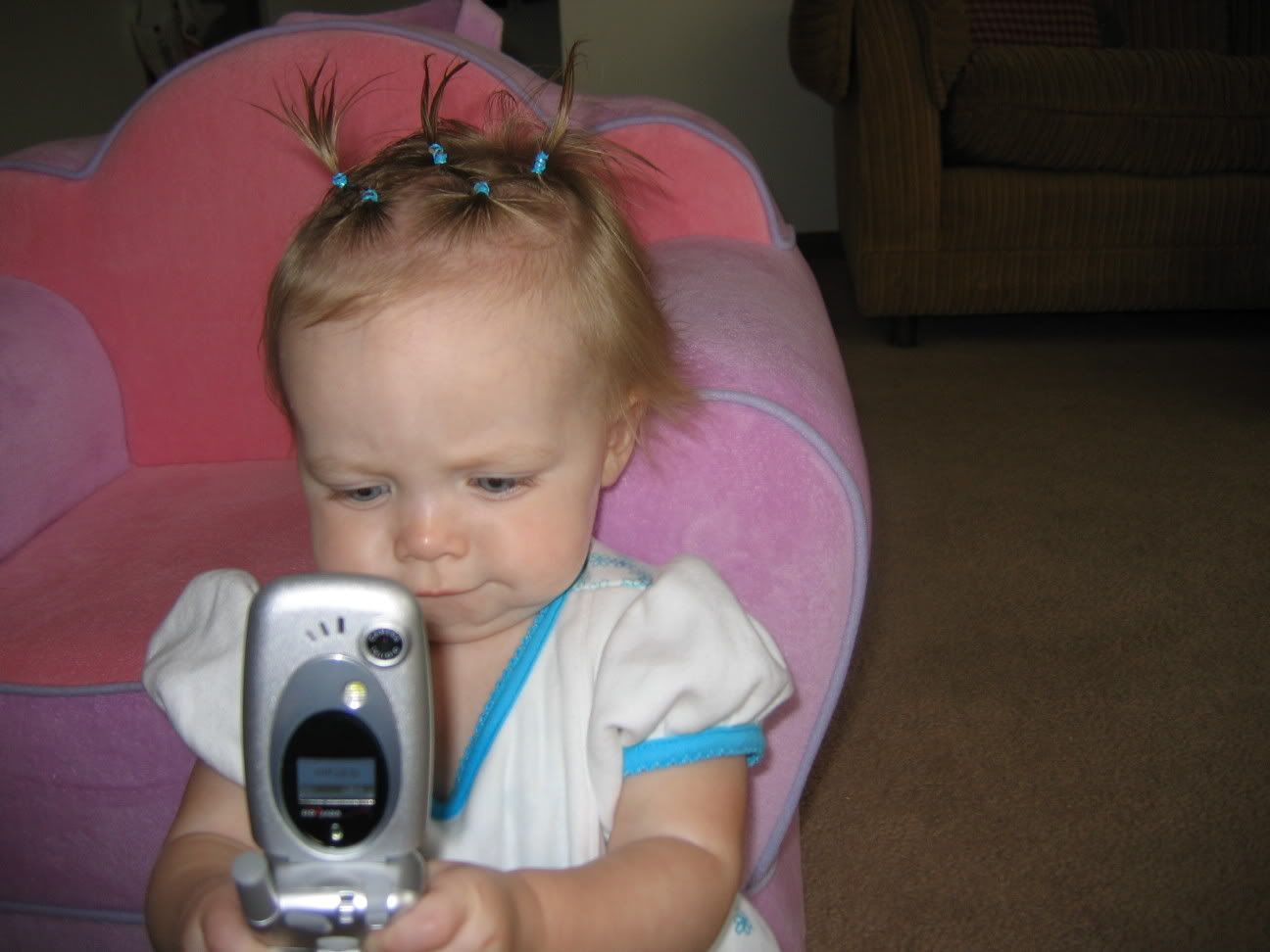 This day was a miracle, not only did Molly let me do her hair but she kept it in all day long, isn't it cute?
We love all of you, and hope you don't give up on us, we will try to be better about posting.