Hi Family and friends. Hope that you are all enjoying this site. We are really glad that we found a way to stay in touch and let you all see how we are doing and how cute our little Molly is. We had a really good week. You saw pics of the 4th of July, but we wanted to show you a few pics of the rest of our week.
Jake finished his first week of school and it looks like he is going to be pretty busy. He also got a job on campus working in the graduate department, which is really good. He will be able to come and go as he pleases and they will understand when he is really busy. We think this will be really good. Molly keeps us on our toes, constantly learning something new and wanting to explore everything and anything. She makes our lives so wonderful, I really don't know what we did before we had her. Her personality shows through more and more everyday. Hannah is keeping busy trying to get the house in complete order, (is that even possible?) She also recieved a calling in the ward to be a Sunday school teacher for 13 year olds. Jake doomed her with that one saying she needed the experience of being in front of others. Well he has it coming then, with what Hannah thinks he needs experience in. Just Kidding. It will work out I'm sure.
Well we have been so blessed, in so many ways already since we have been here. We are also blessed with such amazing friends and family. We love all of you.
This is just a really cute picture that Jake took of Molly while playing with the camera. We know, we know, she is beautiful.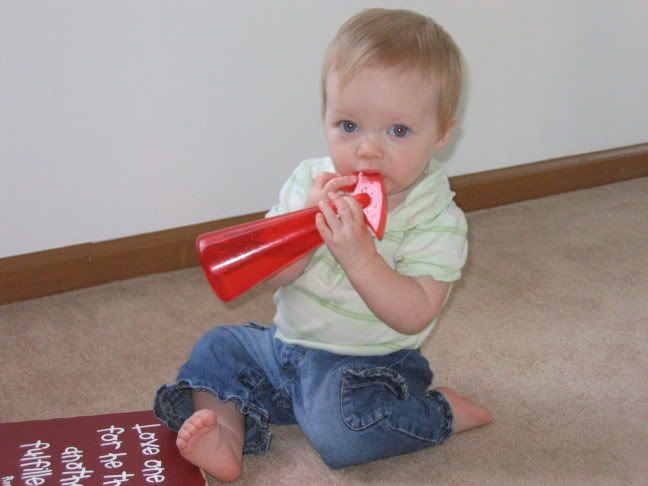 This is Molly's new favorite toy (besides Dad's wallet, her toothbrush and any phone we are using). Its the only way Hannah can get her to sit still while she does her hair though.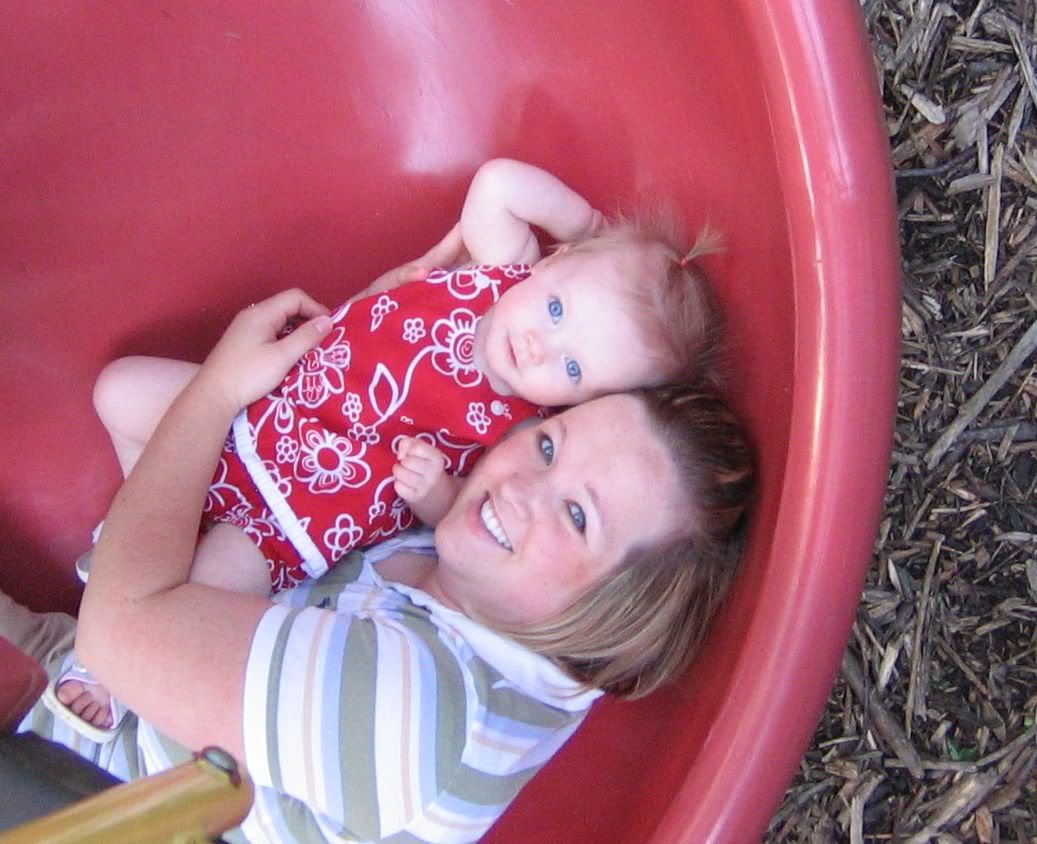 Molly and Hannah playing on the slide. We went and found a great park so that Molly could swing. Look and those beautiful blue eyes!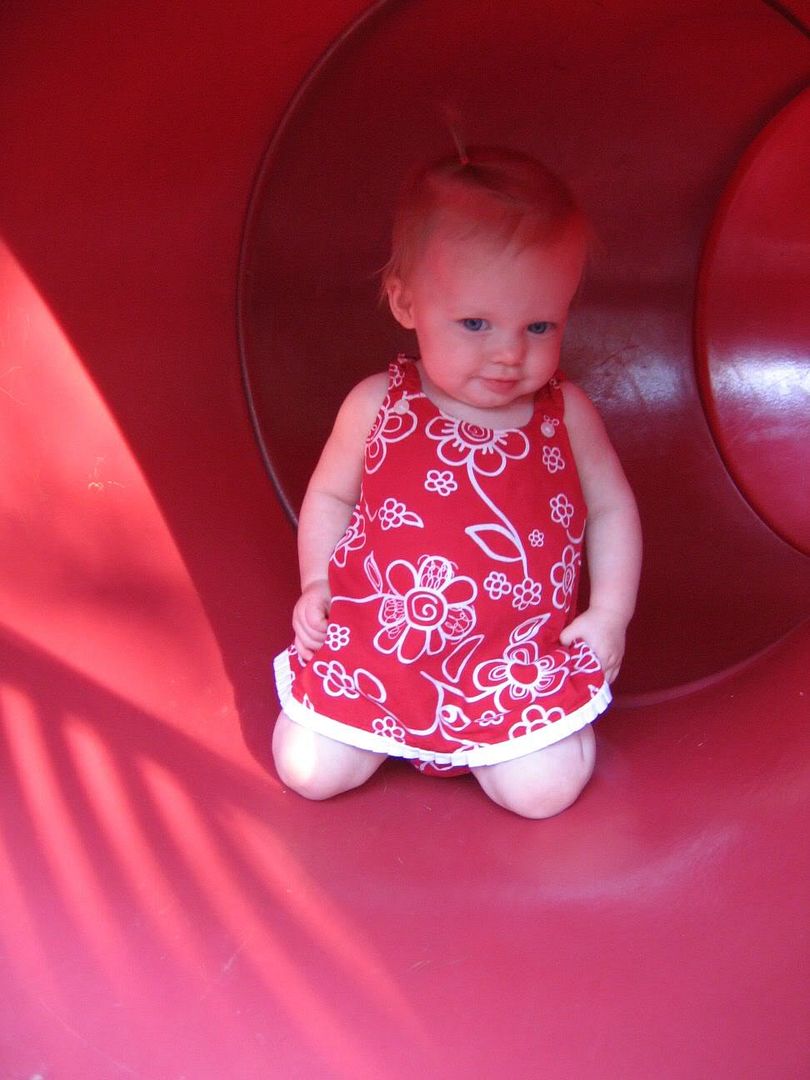 Molly looking very much like a big girl playing in the tunnel.
Molly coming around the bend in the tunnel. She had so much fun playing on the toys and even better we were the only ones there.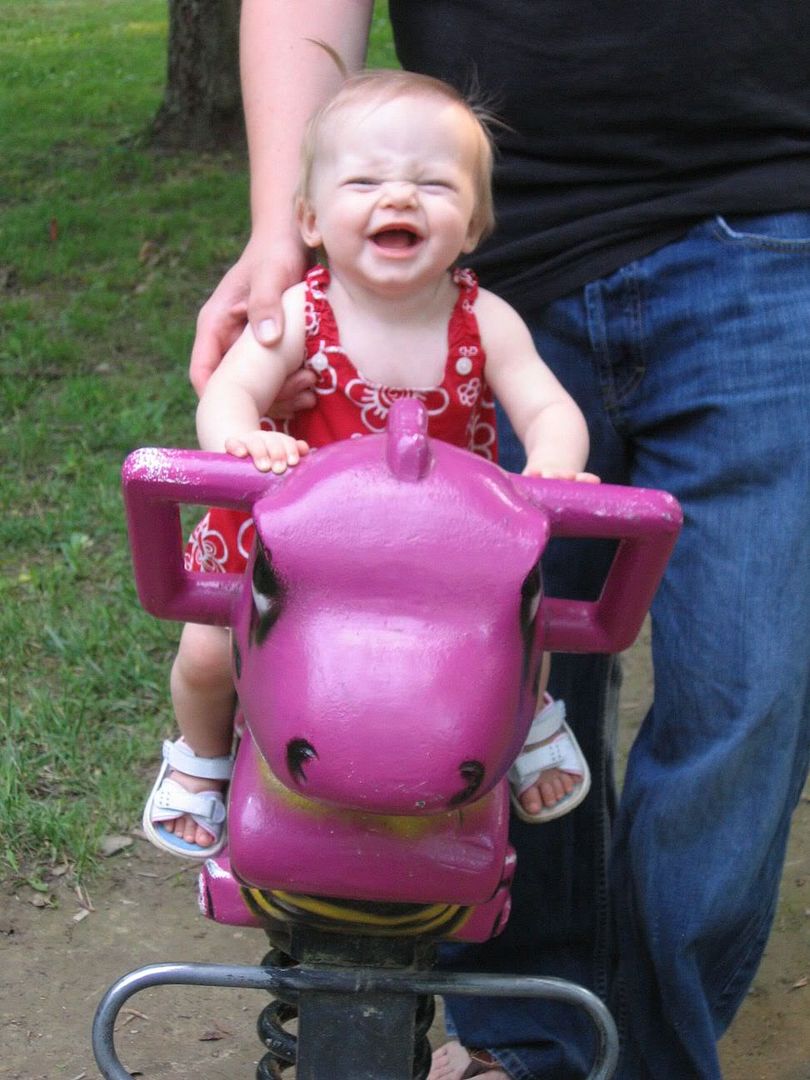 When I told Molly to look at the camera and smile this was her instant reaction. Funny little girl.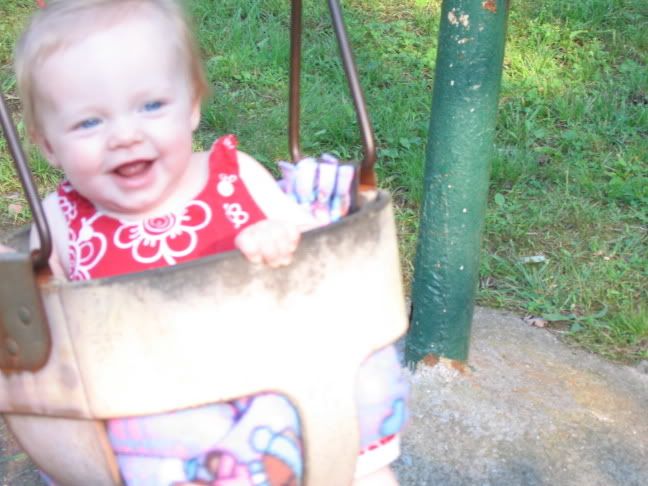 Molly enjoying one of her favorite activities. She must take after her parents who also enjoy the swings. She would giggle so much especially when one of us was swinging next to her. She is growing up so much.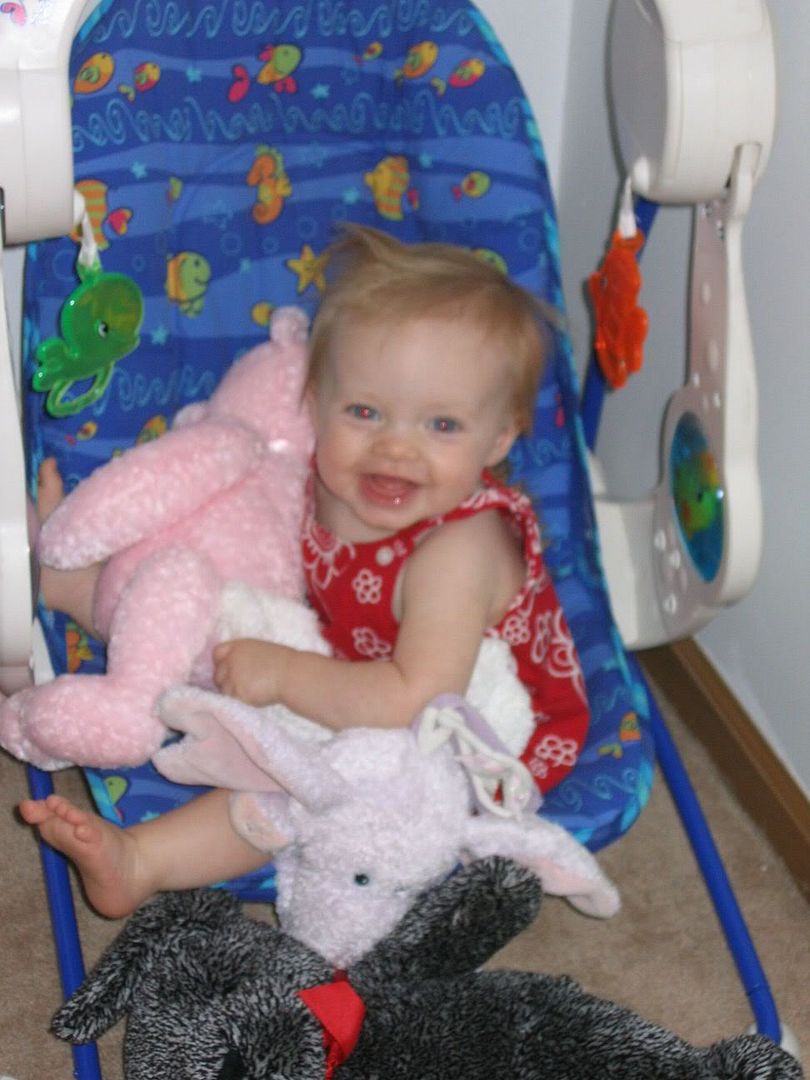 We have this swing with all of Molly's stuffed animals sitting on it. She loves to crawl really fast and climb up into it really fast and then pull all of the toys back up on top of her. She gets pretty wild on that thing and scares her Mom and Dad a lot, but she thinks it is great fun.
Cute, huh? She learned not only how to open the cupboards, but to empty it and then to climb in and play in there. She thinks she is pretty funny, what do you think?
Well thats all for today. Love all of you. We hope to hear from you soon.