Hey Y'all,
Well, we're sorry it's been so long since we have written. It's been a really busy past couple of weeks. School just started to get really tough. Tests, papers, group presentations, and the sort. So far school is going really well. They haven't kicked me out which is good. Work has been extremely demanding. Sometimes I think they forget I am just a student, and it's not my full time job. But I like the work and it has actually been giving me a lot of actual marketing experience.
Hannah has recently become the most popular girl in the Morgantown ward. Everyone wants to be her friend. With Jake being gone 12 hours a day it helps that she has other adults to talk to. A couple of weeks ago we went to Washington D.C. We still didn't see any of the D.C. sites but we did get to go to the temple. Cassie (Hannah's sister) was really nice to watch Molly for us, plus we are treated like Royalty when we go and visit them. Besides that little jaunt we really haven't been able to have to many adventures. But we still have been having a lot of fun. Parks and Walks and the likes.
Molly has been as cute as all get up lately. She has been saying a lot more words. She has been calling me Jake, instead of Da Da. But as I was joking with Hannah, she never just says it, she has to yell it. I wonder where she learned that from...just kidding Hannah...! She spends a lot of time talking on her cell phone. We don't know who she is talking to on the phone but they must be funny cause she is laughing at them all the time.
Well, here are some pictures-
Molly's first time going down the slide all by her self...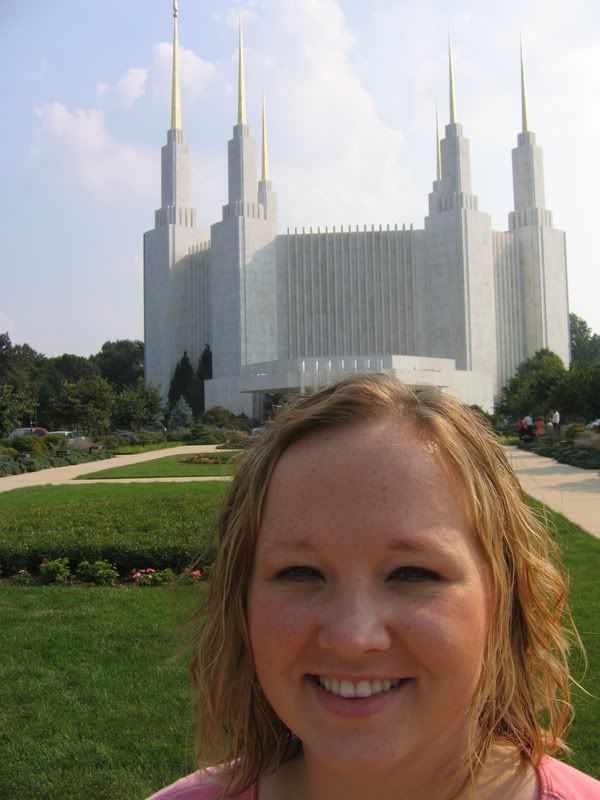 Here is Hannah at the DC temple. It was really wierd to us that we were there. I guess it was a temple that we never really thought we would make it too. It was really beautiful though, and just had a nice time.
Cute...This is a picture of the Happy couple in front of some doors at the temple.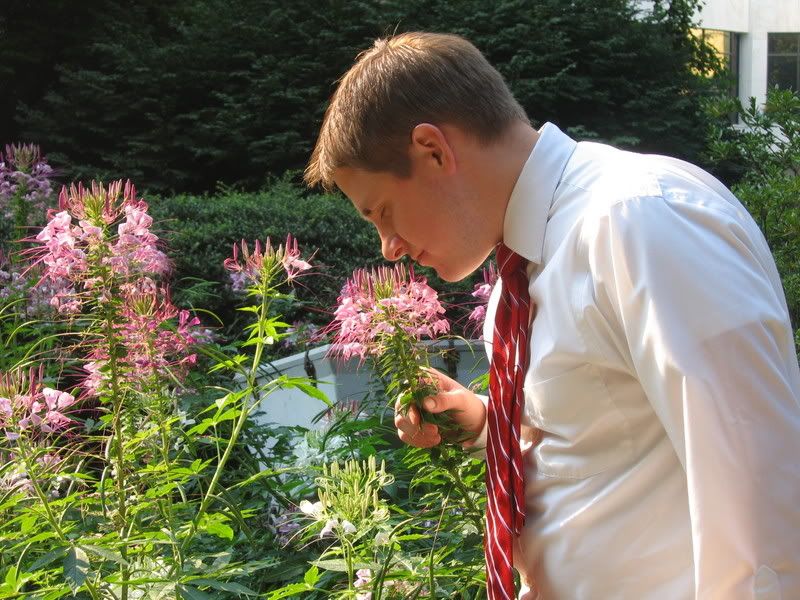 Sometimes it's important to stop and smell the flowers.
Here we are in front of the temple...
Molly looks so big in this picture. We can't believe how big she is getting.
This is Molly on the Mongahela River Walk. We go down here to look at the ducks. Today we were there to blow bubbles. Molly was really scared of them at first, but then started to like them...
Wow, a Bubble...
Just a cute picture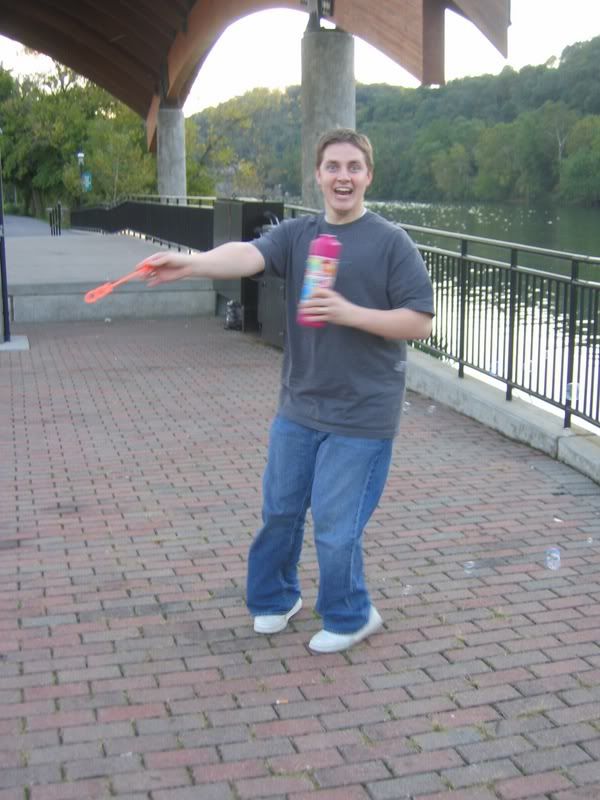 This is our new "Special Friend" named Billy. We told him he could come blow bubbles with us.
Just kidding. Somehow Hannah is able to capture me in my most beautiful momments.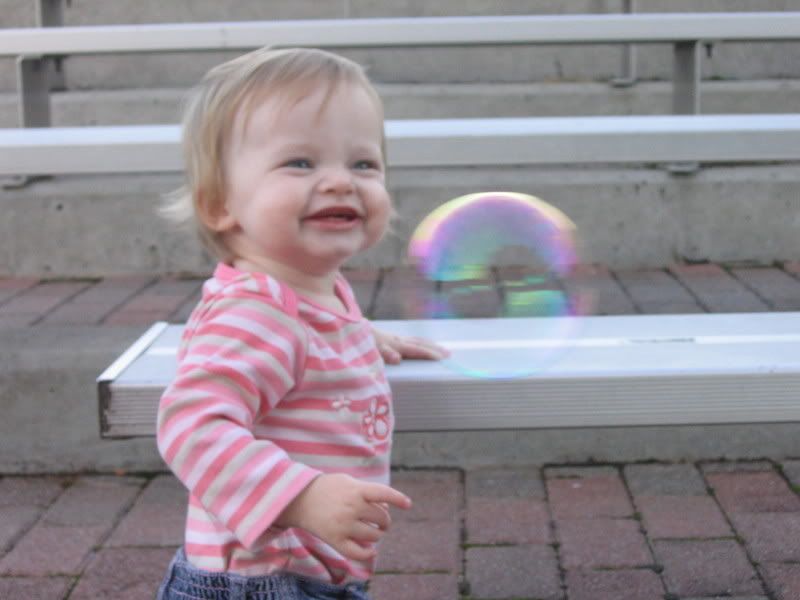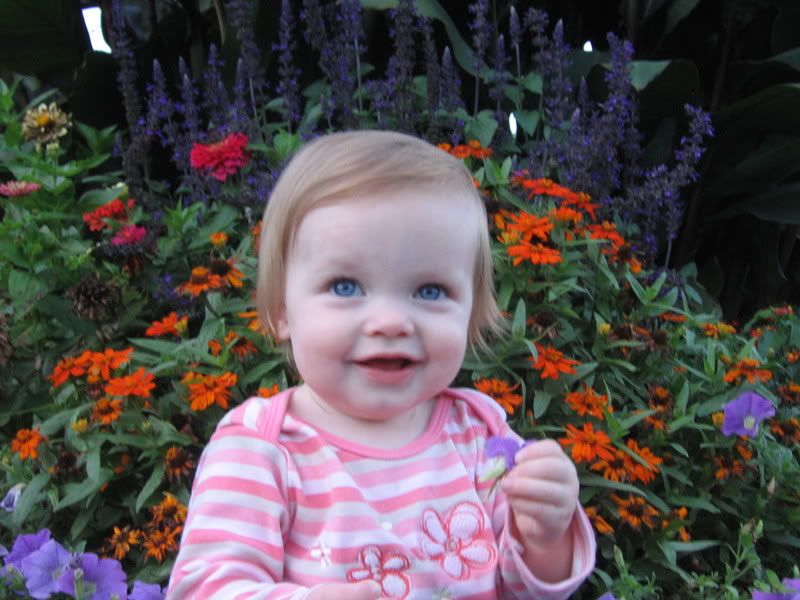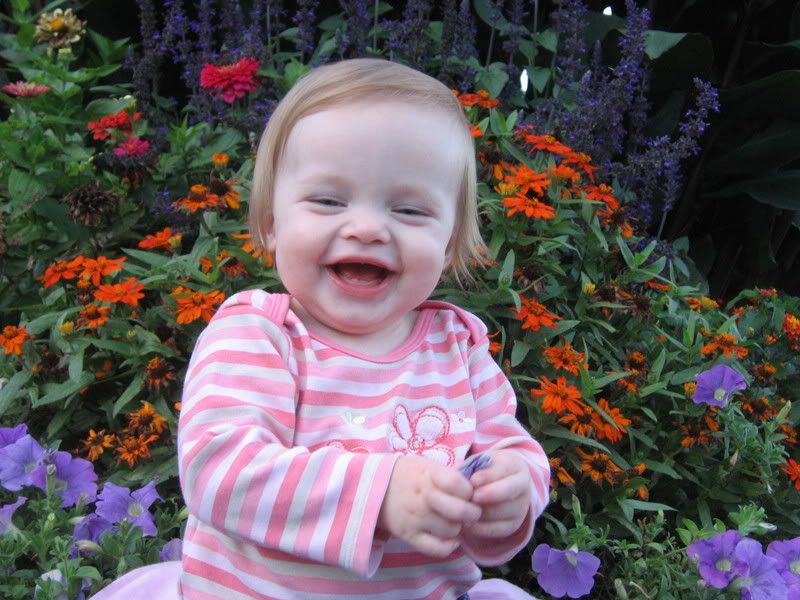 Here is a little Video of Molly Going down the slide. She is so Cute.