Pretty calm week here in Mo-Town. There really isn't very much to tell you as far as news is concerned, but we have some pretty cute pictures of Molly below. We did expereince our first WVU football game (from the comfort of our living room). It was all a pretty amazing sight though. The game started at 3:30 and we were coming home from cleaning the chuch at 11:30 (4 hours before the game even started) and the streets coming away from the stadium were completely packed. Everyone told us not to leave our house. We decided we needed to get out at half time so we went to a park and it was the least crowdest the streets have ever been, but it would have been a terrible sight if we were there after the game was over. It was wierd to be a part of a school with a good football team, especially after I saw Utah State's sad showing this week. We still love our aggies though. Enjoy the pictures.
This is a tamed version of "Crazy, Crazy," we play with Molly. All we have to do is say the word crazy and she goes into a fit. It's Hil-Air-E-Ous.
This is Molly doing "yummy, yummy" It was fun to see her begin to use her imagination. She pretneds to eat the food we are making in the bowls. It's cute.
This is Hannah's beautiful Trifle. She didn't want me to put this on here but I couldn't resist. As I am sure you can imagine it didn't take me long to devour this.
Weeeeeeeee. We went to Cooper's Rock last weekedn and had a picnic, and played on the toys. It was a wicked bad time.
Hooray, this is fun. I love rickety old slides!!!!
Molly said, "Don't bug me!!!!" And we knew she was serious this time.
I am so funny.
Cute....
Molly loves to put things on her head (see picture below)....she is C
R
A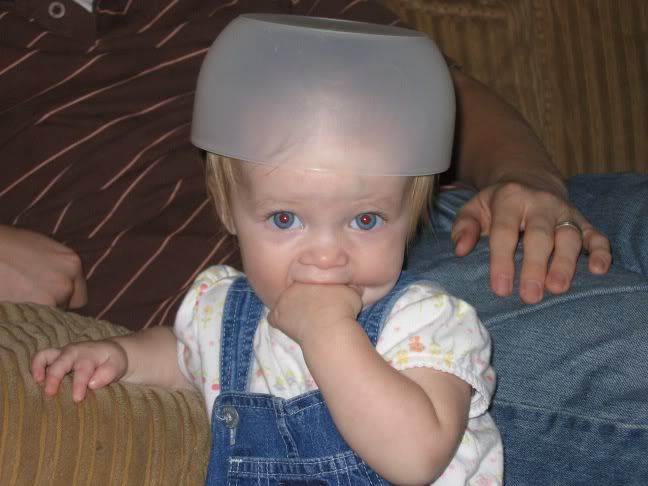 Z
Y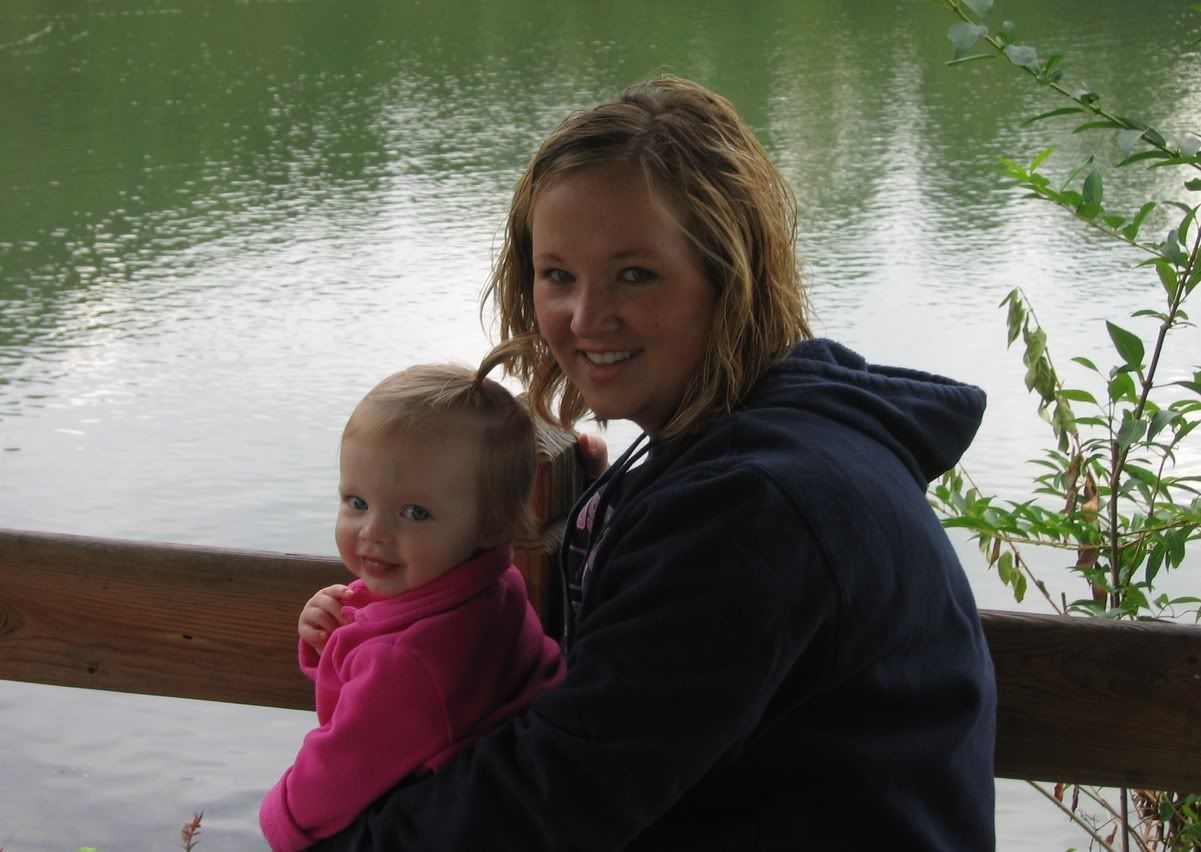 We needed to get out today so we went down by the river and sat in the gazeebo by the water front. This is my beautiful wife and child. Dang, I am a lucky man.
Family picture.....Again!
Look-We are wearing sweat shirts. It was Hannah's dream come true not to be sweating her brains out.
Dad and Molly on the dock.
We love you all and miss you like crazy. We are starting to get a little home sick so any time someone wants to come and see us just stop by and we will share some milk and cookies with you.