We know, we know, its been too long. But we are alive and doing well. We have been very busy with trips to Pittsburgh, Wheeling, Maryland, D.C., school, work, church, Holidays, holiday preperations and so on. But we wanted to show you a little about what we've been up to. We are getting super excited to come to Utah and Idaho for Christmas and see our families and celebrate this wonderful time of year with the people we love most. Only 24 more days!!!! Molly has been very busy cutting four new teeth, pulling decorations off of the tree, climbing up on the table chairs,getting 5 shots, and learning new words like "ganma" which means Grandma...yup Lynda and Jill she has finally done it! So she hasn't been the most fun person, but who can blame her? I recently heard on an old re-run of Full House as Michelle was cutting teeth and Joey and Jesse asked why she was so miserable and Danny said, how would you like to have pointy, jagged, hardend calcium tearing through tender soft tissue in your mouth. So true Danny, so true! Well, hope you enjoy the pics. We love all of you.
We hope that you all had a wonderful TurkeyDay. We did! This is our little family.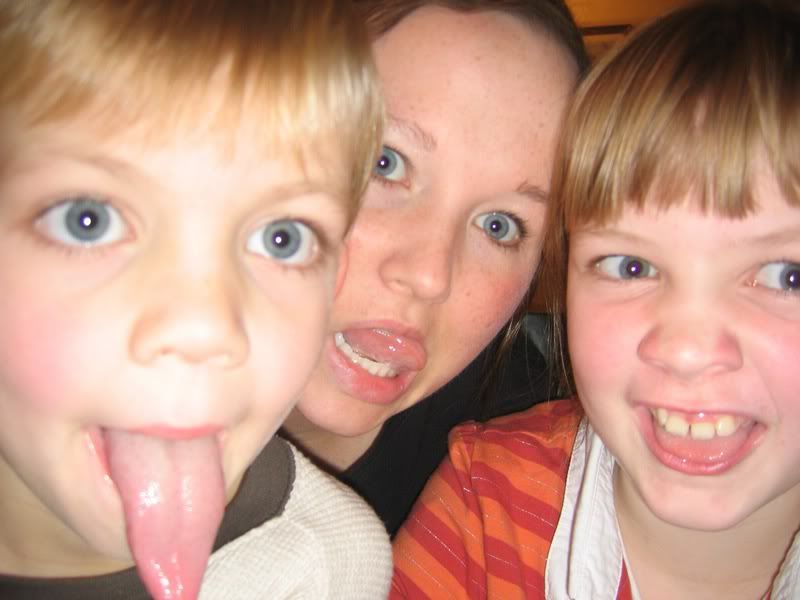 Hayden (with his incredibly long tongue), Hannah and Alyssa, just hanging out
Yeah!!!! Molly is finally sporting to full pigtails, now if we can just get her to keep her elastics in!
The 3rd Annual Oyler Christmas Tree. I can't believe it has already been 3 years! This tree was a little different than the others, we actually had to stand on a chair to decorate it.
A couple of weeks ago after shopping for over 6 hours in Pittsburgh we went to a small town called Wheeling and drove through 6 miles of Christmas light displays. It wasn't quite what we expected but was so worth it to see Molly jumping up and down oohing and ahhing and saying Wow! everytime she saw a light at all.
Molly thought the air coming out of her humidifier was pretty cool, we thought her hair was pretty cool.
Cute right? Look at those baby blues and that adorable face!
Molly went outside with Daddy to see the rain and decided seeing it was not enough, she needed to sit in it and feel it. (Guess who got Molly dressed this day, mauve and purple! Haha!)
Sometimes I think Molly really believes she is a stuffed animal. (By the way she is the one second from the left.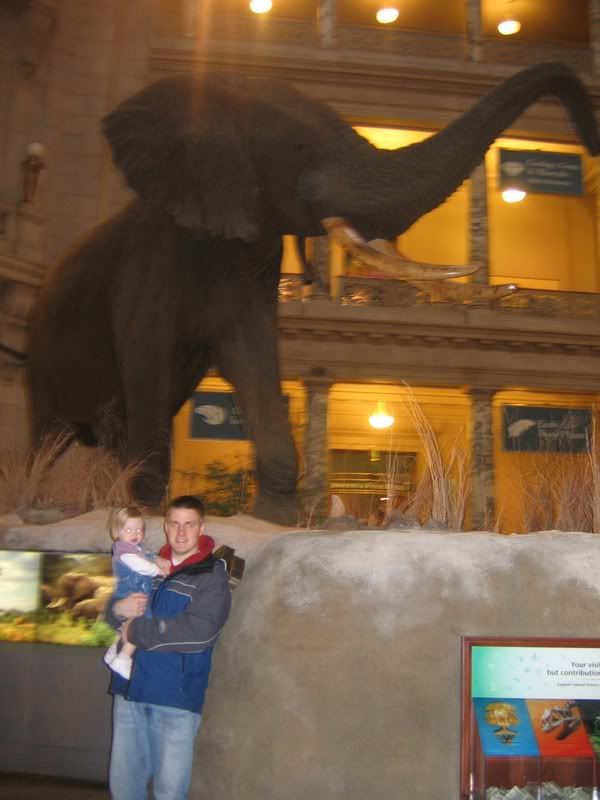 This is Molly and Jake and the Natural History Museum. Molly went "wild" for all the stuffed animals, and then she finally fell asleep at the end of it, but we saw some cool stuff.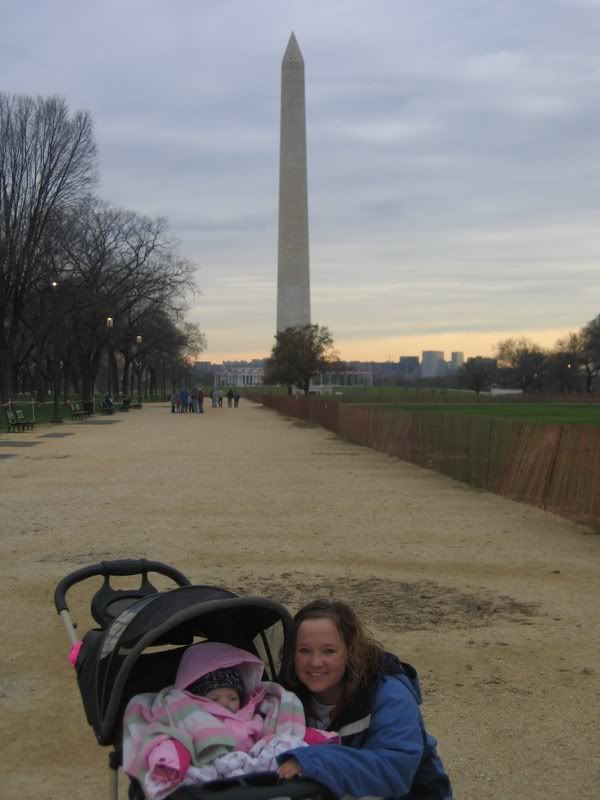 This is right after me got off of the metro...Hannah and Molly are in front of the National Monument. As you can see we were a little worried that Molly was going to get cold, but if you look closely you'll see she is in there somewhere!