Hello hello. Yes it is almost the big day and the excitement here is increasing more and more everyday. We are counting down the days until we get to go to Utah and see our families and friends. We have been very busy around here preparing for the big day, making Christmas cards, baking and delivering cookies, wrapping gifts, and all the other holiday preperations. Also Jake had finals all last week. That kept him pretty busy for the last couple of weeks, but it was all worth it so far he has passed all his classes, no surprise there though, right? Well we just wanted to let you see a few pics of the past month so we hope you enjoy.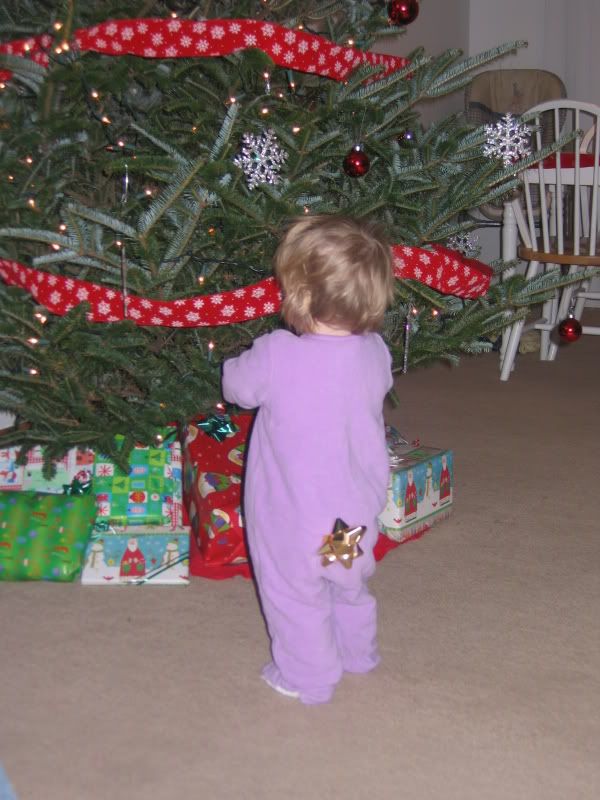 Molly (our very own little gift) inspecting the tree very carefully.
Molly just chillin watching some Sesame Street.
Molly's first time ever playing or should I say walking in the snow. She loved it as long as she didn't have to touch it.
This is Molly and Daddy's new game...put Mol in the basket and fill it up with all of the toys. Its cute how she loves it, but not so much for Mommy after having to do it all day long.
SUPER BABY! This is our very own, one-shoed wonder....protector of all other white trash babies! I swear she wants to wear these things we don't make her.
Cheese!
Molly trying to make a run with the presents....this is one of her favorite things to do, its getting more and more as the big day gets closer.
Once again trying to make a run for it...luckily this one was to big.
Our little family and our big tree.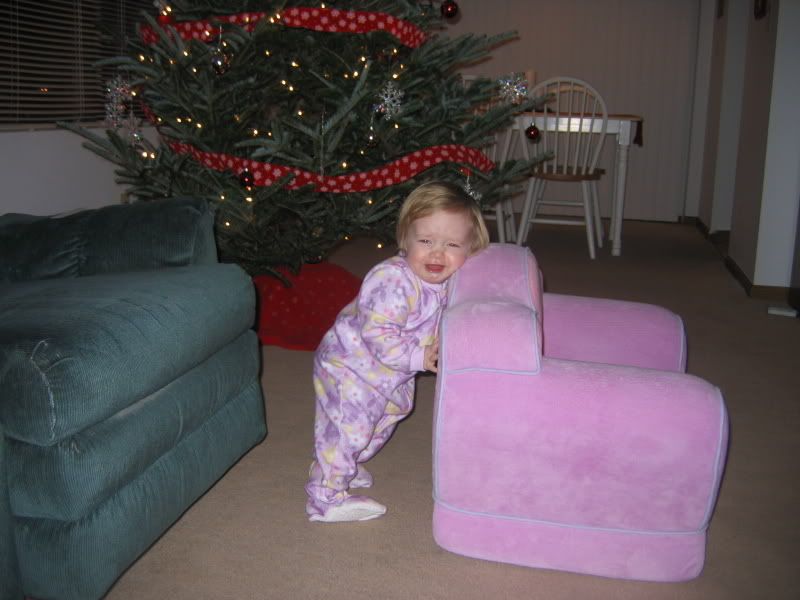 But I don't want to go to bed!!!!!
What? Molly wearing her bottoms on her head...that is wierd. We still think that she is super cute though, what about you?