Hello everyone,
It's us. We're sorry that it's been so long since we've posted. I guess there just really hasn't been enought exciting things going on to talk about, as you will see by the pictures we posted below. Pretty much all you're going to see is a bunch on Pictures of Molly. As you will see, she continues to grow up. She is so funny, and our own little wild child. I've been so busy with school lately that it's pretty sickening, but I guess that is how Grad school is supposed to be. Plus with graduation only 5 months away, I'm feeling the job search pressure. We did take last weekend to go to D.C. to see Cassie and Doug which was "dang" fun. We went down to the Eastern Market in the 20 degree weather, to see the street vendors and artists do their thing. Anywho, that pretty much sums it up. We miss everyone, and can't wait 'til you all come and see us.
This is Molly demonstrating how to properly and safely drink from a water bottle. We think it's gross, but if we let her do it she'll let us do her hair, so whatever.
This is a picture of Molly when she realized just how awesome her dad really is. You can see the pure awe...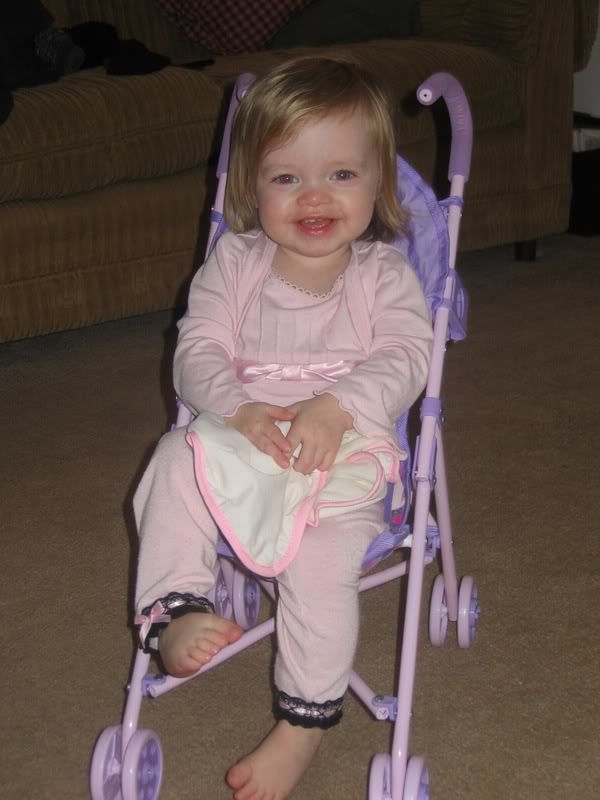 This is Molly in the baby stroller she got for christmas. She thinks she is so funny.
The shock and awe continues...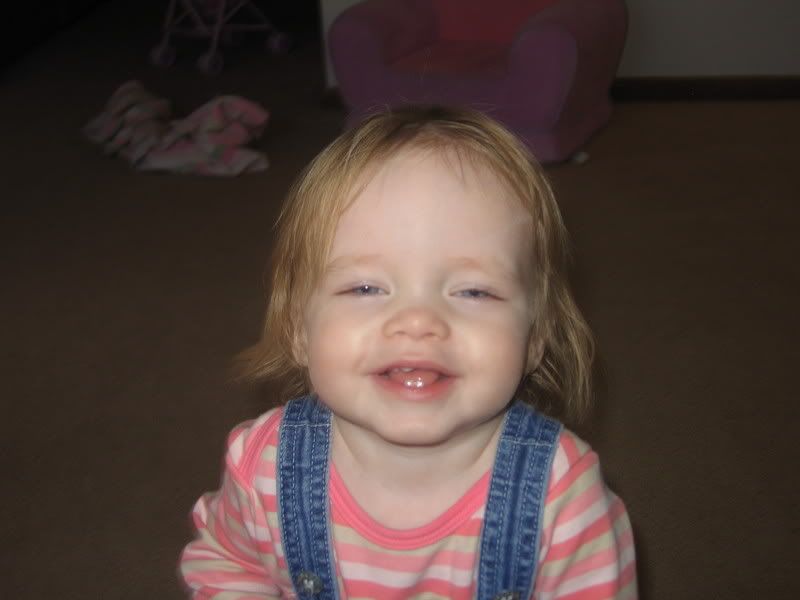 Cheese!
This is us riding the Red Line in Washington D.C.
Now you can all see why Molly is so impressed with her Dad, and thinks he is so amazing.
Here are some new clothes Molly is sporting. She got these from Grandma Jill for christmas. We sure think she's cute.
We got a surprise Valentines Day package from Aunt Melissa. Molly was so excited when the post man dropped it off that she could barely even stand it, and then she made us immediately put her new pajamas on her. She would just walk around and keep looking at all the hearts. It was cute and pretty darn funny. Then she would say, "Happy Happy..." Which stands for Happy Valentines Day...So we know it's late, but HAPPY HAPPY to you all.