Things have been pretty much the same in our part of the woods, but we have been traveling a lot lately, and I think there is a lot more travel a head. Over the past three weeks, and by the time these next two weeks are over we will have been to Maryland twice, Cleveland, Southern West Virginia, and New York City. Last weekend we got the anxious bug to see a new part of the world, so we headed to Cleveland, OH for an overnight trip. In our little trip we were able to see downtown Cleveland, Lake Erie, and all of the Kirtland Sites. It was so much fun, especially to see all of the church sites and to be where so many great men had walked. I think both Hannah and I agree that our favorite part was in the upper room of the Newel K. Whitney store where the school of prophets took place. It's amazing to think what things were revealed and learned in that room.
Besides that, we watched a lot of basketball this weekend. I thought it was kind of funny that it may have been the fault of our Aggies that West Virginia isn't going to the big dance, and now neither of them are going. Oh well, we were still very happy for the Ags in their tournament.
I guess I've talked enough. Take care everyone, and we love and miss you all.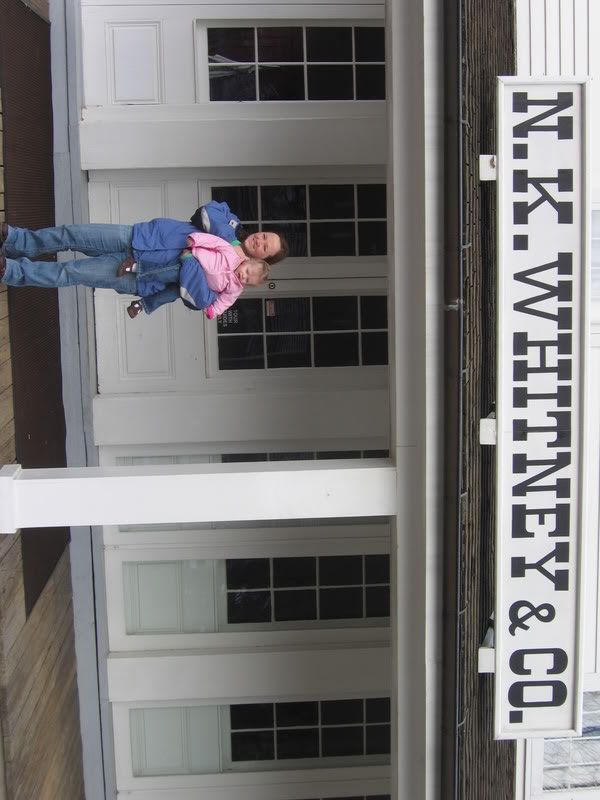 Hannah and Molly in front of the Newel K. Whitney Store.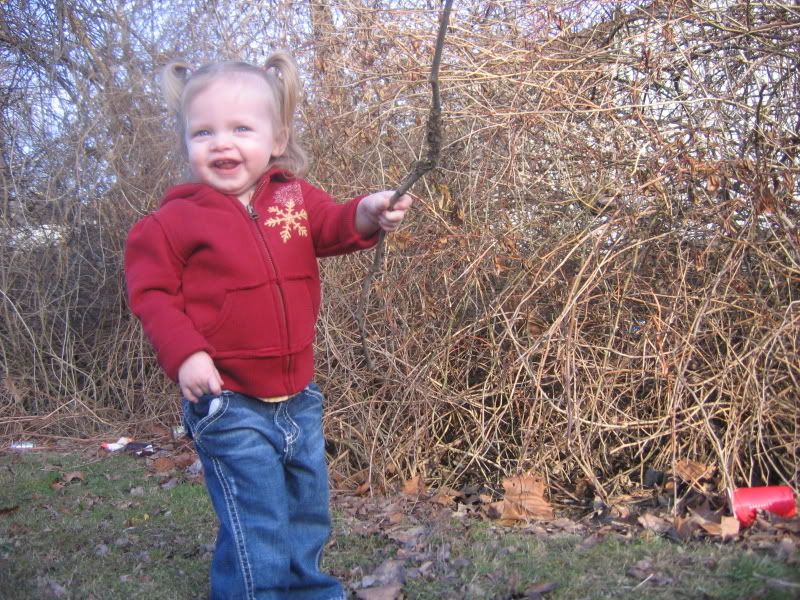 Saturday and Sunday it was finally warm enough to go outside. This is Molly on Sunday afternoon outside of our apartment. She was pretty excited about this big stick she found. It's a pretty cute picture besides all of the garbage in the background.
On Saturday, we were in Maryland and took our Niece and Nephew to the park. This was a not so successful slide attempt. I know it looks fun but she was crying by the time she stopped.
This is Molly and Jake in front of Lake Erie. It's obviously very cold there, as shown by the large chunks of ice that have washed a shore.
This Molly standing on our books with her friends Easton. She talks about Easton all day, and gets so excited when they're coming over, but then they just fight all the time....ahhhh, first love.
Molly ended up with Bronchitis about a week ago and so she got to know the Nebulized very well. She was so good about it, and every time she needed to use it, she would just sit there with her little Dinosaur mask on...she's such a good girl.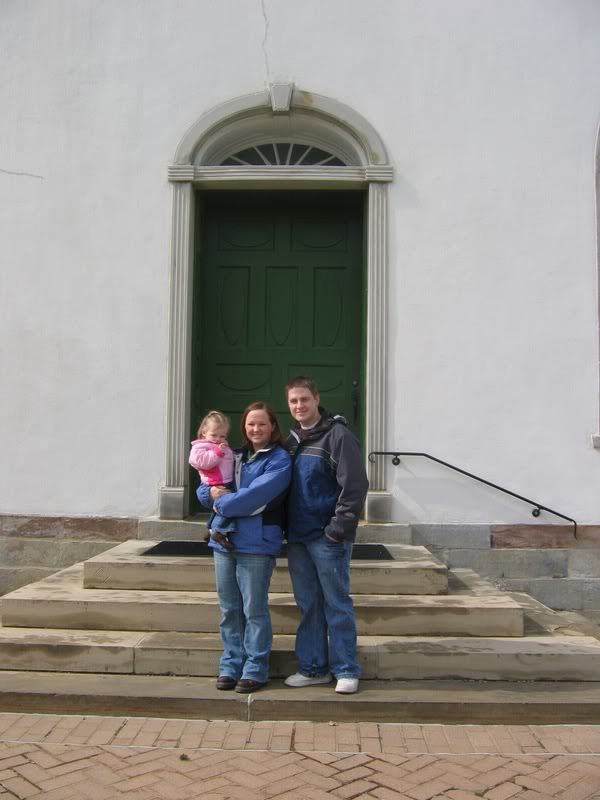 This is us in front of the Kirtland temple. It was pretty amazing to see all of the hard work and sacrifice that the early church members made in order to build this temple.