Hey everyone, as some of you may have heard, we are having another baby and we are very excited about it. Hannah is now 4 months a long. Her due date is October 5th. We can't beleive that she is that far along. The first 3 months were pretty miserable for her (throwing up all of the time) but she has been feeling pretty darn great since then. We still don't know what it is, but might find out in a couple of weeks at another Ultra Sound. The Ultra Sound Lady (that is the technical name of her job) just couldn't beleive how clearly you could see the little baby. I wasn't sure if it would be as excited this time around but we couldn't have been more excited.
Besides that we had a fun time taking Molly to the Pittsburgh zoo last weekend. It was crowded (being the first warm day in about a month). She's grown up a lot since the last time we went so I think she liked it a lot more and was excited to see all of the animals. On the way home I asked her which animal was her favorite and she said, "Elephants!" It was cute. Besides that, I have been busy with getting ready for my finals (projects, papers, and tests), applying for jobs (which I still need one) getting ready for China (for jake)/Utah (for Hannah and Molly) and a number of other things. Hannah says she has been up to "nothing lately, and have been busy thinking of the things she should be doing" which isn't true. Molly makes her busier and busier every day. Anyway, life is good, we are really looking forward to Stacy and Mom visiting us next week. Take care everyone, and enjoy the pics below.
New Baby Oyler....cute...
Molly and Hannah at the zoo, if you look in the back you can see Zebras and Ostriches.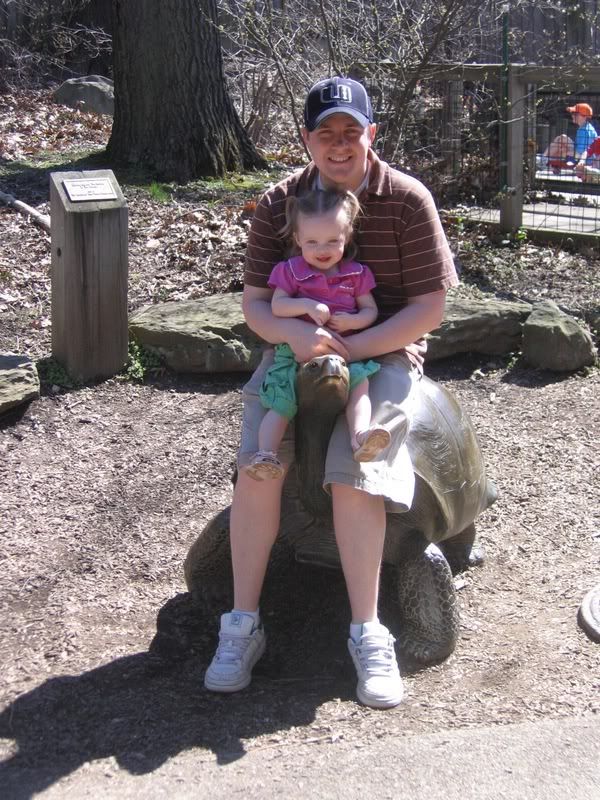 Jake and Molly sitting on the turtle at the Zoo. Whew...do I have sexy legs or what...or what!
This was Molly's favorite toy for a few days. I thought this picture was so funny.
Here is our own little Miss Potatoe Head. She loved the Earings on. She just kept saying, "Mirror...Mirror, " and admired how beautiful she looked. I couldn't agree more.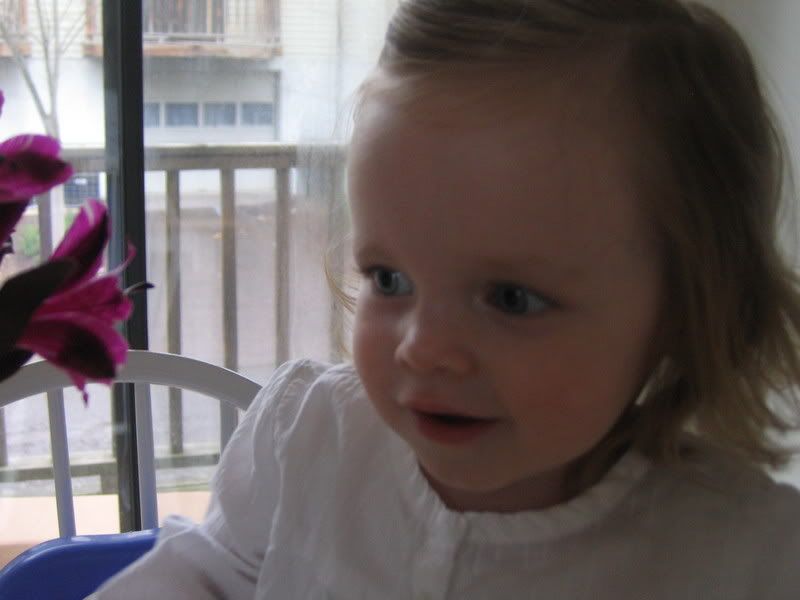 This is Molly.
You may remember this Camel, hre name is Molly, so we took another picture of the two Molly's.
Molly observing some flowers. Cute.