Hey everyone. Happy Easter. I hope you all had a good one. We did. Cassie and Doug came and stayed with us. We went to Pittsburgh and saw some things, and we watched movies, and grilled hamburgers. It was a lot of fun. They are moving to North Carolina next month so this may be the end of us being "East Coast Neighbors." It was nice while it lasted.
We had our friends over for Easter (the Pingels) in effort to replace the void we feel on holidays with no family around. They are good friends and we had a really nice dinner where we ate and ate and ate. It was a good time.
Enjoy the pictures...
Here is our Easter picture. Pretty good looking family if I do say so myself. Look, I'm getting so tall my head doesn't fit in the camera's view anymore.
This is Molly and Jake walking down a market street in Pittsburgh. Their market was a little disappointing, but it was 40 degrees and snowing that day, so maybe there just wasn't as much hussle and bussle as their normally is... but Molly doesn't seem to care.
Here is Molly in her cute Easter dress she got from Grandma. She's pretty cute...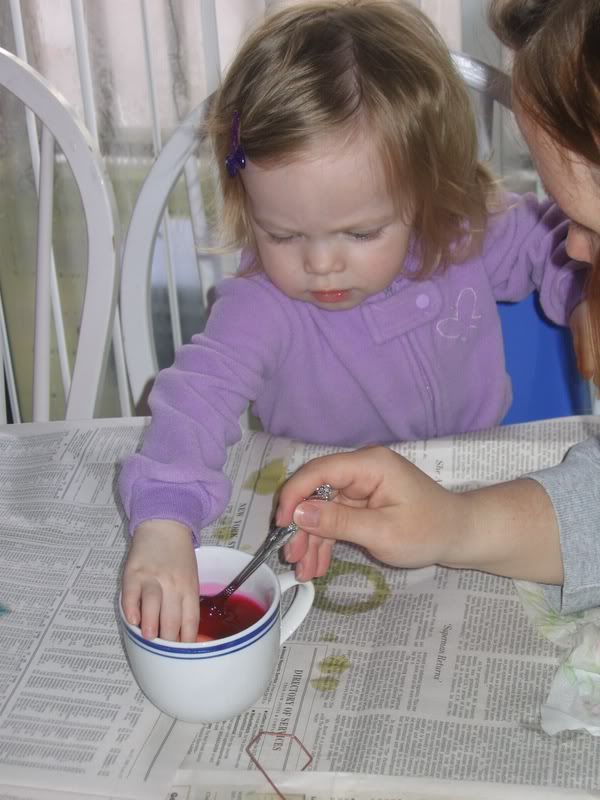 This was Molly's first easter egg painting experience. She had a pretty good time. Especially when she picked an egg up over her head and smashed it on the table and pulled it apart. I think she's been watching Hannah cooking lately.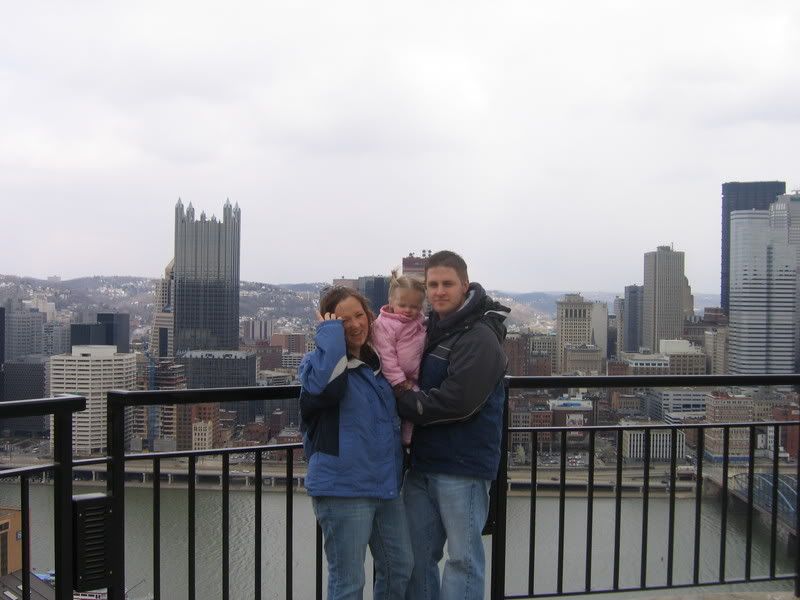 Here we are in front of the Pittsbugh skyline, it was so cold up there.
We just thought this shirt was so funny. She loves wearing it though.
Here is Molly with her baby.
Pittsburgh is right by the river, but in order to get the coal from the plateau down to the river they built these big carts that are like mini gondolas. This is Molly and Hannah riding in one of them. Nifty nifty.
She looks concerned...
Bye.