I know you are all probably in shock, another post so soon. Well we have had a little more time and we had something to put on here. We decided this weekend to go and do one last big fun thing with Molly before she isn't an only child anymore. We went to the Aquarium and a lot of fun was had by all, especially Molly. Only 11 more days until we have a new family member, time is just flying. There are a few other random pictures here too. Hope you enjoy!!!
Say Cheese! This makes us laugh so hard, it is Molly's newest smile when picture taking.
Molly was in a very silly mood this day, she thought it was so funny she was wearing her purse as a hat, we all laughed about this for a very long time.
This is the first of what I am sure will be many, of our collection of pictures titled, You know you are close to Mexico when.... #1 they have to outlaw pinatas in the parks. We thought this was very funny, and there are more than one just to make sure nobody misses it.
Hannah and Molly riding on the Ferris Wheel at the Aquarium, this was a first time ferris wheel ride for both girls.
Molly wanted to play in the water and being the easygoing, layed back parents we are totally let her. Let me tell you it was very worth it, especially seeing this one shoot right in her face, it was so funny, she had no idea what hit her.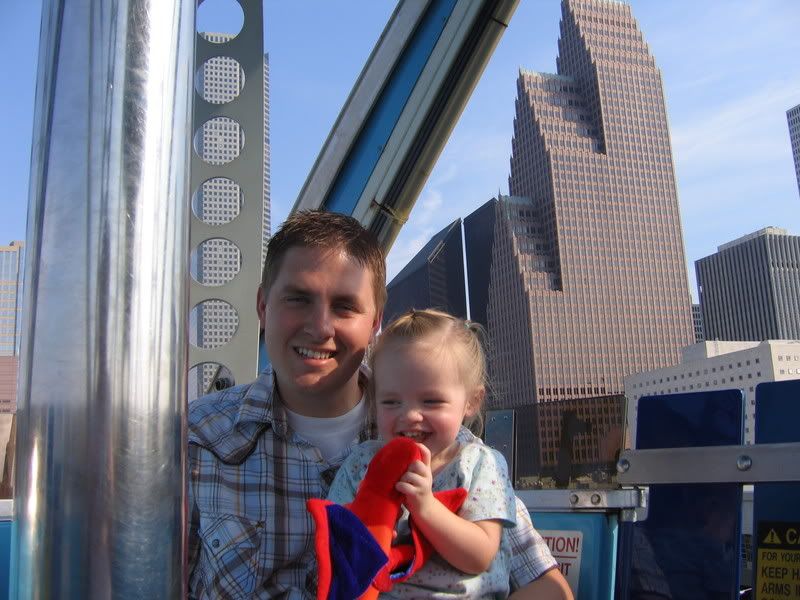 Jake and Molly on the ferris wheel with some of the Houston skyline "byhind" them. (as Molly would say)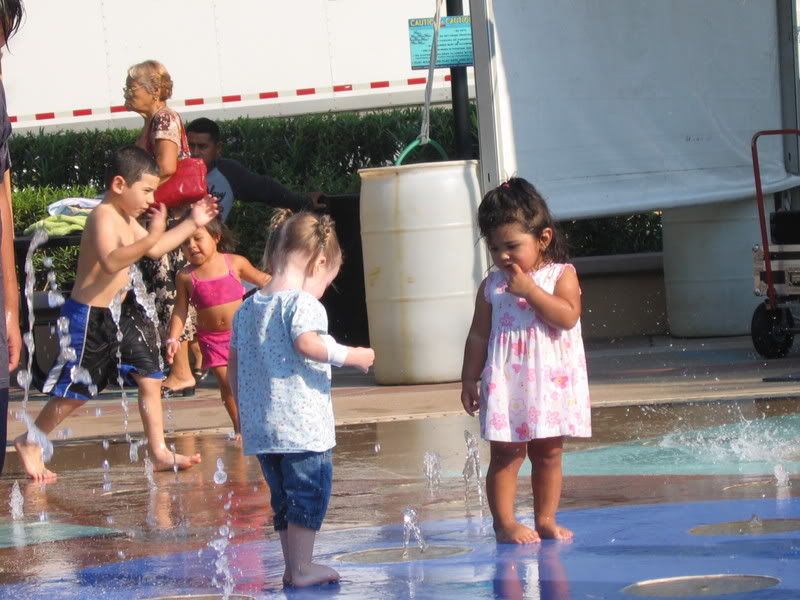 Molly and this little girl were quite enthralled with the fountains and both were quickly soaking wet, but incredibly happy.
Our very own little sea diver.
Hannah and Molly taking a rest and looking at alot of very interesting fish.
We don't know why, but along with all of the fish, turtles, lizards and other sea creatures, there are randomly two white tigers at the aquarium. A little weird, but they were pretty cool to see. Molly kept calling them big kitties. Here is Jake and Molly being tigers with the one in the background.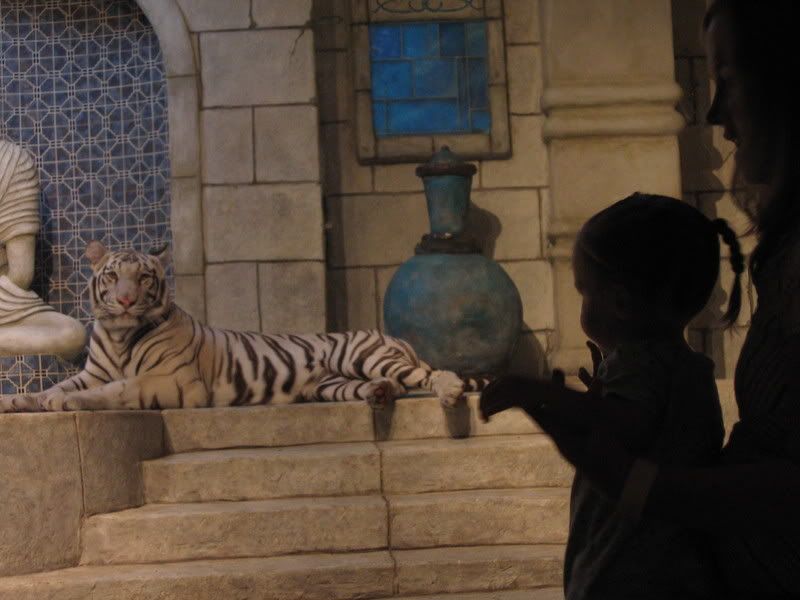 Here is Molly looking at one of the large white tigers.
Jake and Molly going up and down on the merry go round. Jake is riding the alligator, that Molly had already rode on once and Molly is on the "cute blue dolphin".