Hey everyone, today (Friday, Oct. 5) at 11:05 am, Hannah had our little baby. She is as healthy as can be, and is so beautiful. Her name is Annie Eliza Oyler. She weighed, 7 lbs and 11 0z, and was 19.5 inches long. It's wierd having a normal sized baby. Molly was so small she seems like a Giant. So far, Molly has been really cute with her... we'll see if it sticks. Hannah is feeling really good considering everything she went through. After we had been at the hospital for about 5 mintues and they had her laying down and she passed out, and everyone came rushing in, and was wondering what caused it (was it the I.V., or was she sick, or did she have a history of fainting) and I said, nope, she's just nervous. It was pretty funny, and she was ok...but that was the biggest complication. We got to the hospital at 9 am and the baby was here by 11 am...not bad. ...Well, enjoy the piuctures.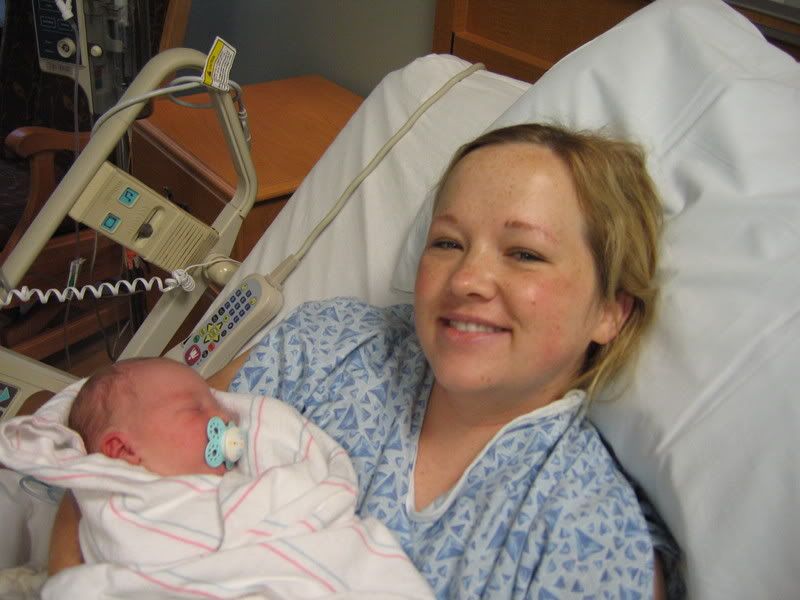 Here is a picture of Hannah and Baby. She looks good huh?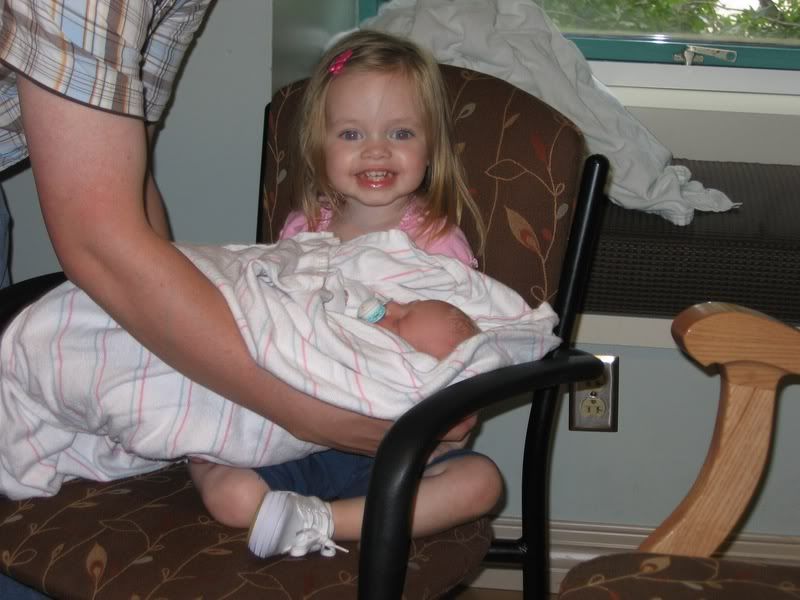 Here is Molly and the baby. See, she is so excited.