Hey everyone...We are home from the hospital. Yesterday at about 1 pm, Hannah and Annie were released from the hospital. Hannah is pretty slow going, but she really pushes herself so she can get better. In my opinion she can take all the time she wants. Annie is doing really well. She is already so alrert, and seems a little more like a one month old. We just think she gets cuter and cuter everyday. So far, Molly has been really good with her. I think she is a little emotional over not being able to spend one on one time with her mom, but she's been cute. As soon as we got home, she ran over to Annie, and said, "Hi Annie, I'm Molly." It was really cute. Grandma and Grandpa Oyler went hometoday, and Grandpa Lauritz and Grandma Lynda arrived today, which has been great. I can already tell they will be a big help. Anyway, here are some pictures.
Molly giving Annie a Kiss shortly after she got home
Grandma Oyler, Molly and Anniw having a good time. They are all cheesing it in this picture
Here is Annie. She is still at the hospital but you can see how alert she looks.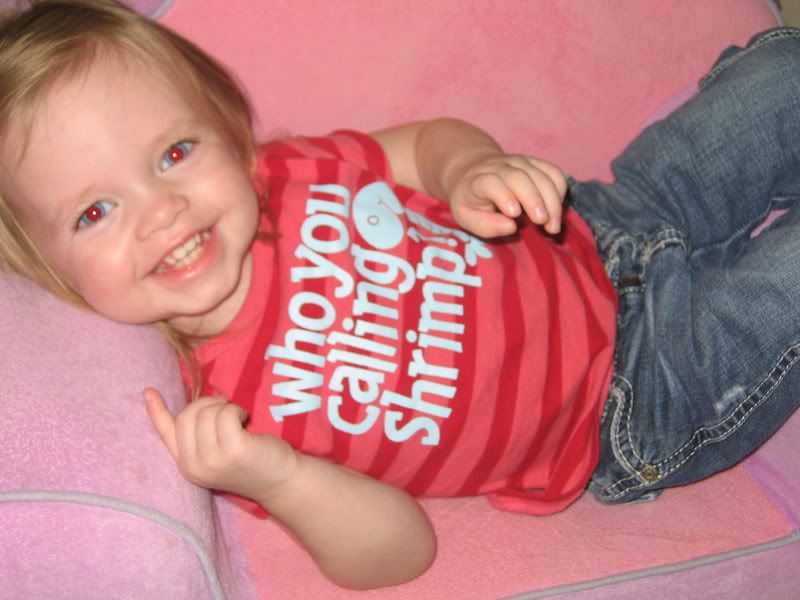 Molly wanted some pictures taken of her too. This one was pretty cute.
Here is Annie. Isn't she beautiful. She is already a pretty big fan of the binki.
Here is another one, just hanging out the day we got home.
Here is Annie at the hospital. She was still a little swollen, but you can see those dimples pretty good in this one.
Well, everyone. Thanks for all of your love and support. We have loved the little notes and emails we have received. It's nice to know you are all thinking of us.