We had the chance to show off our new little one to more family. Last Tuesday Hannah's Mom and Dad showed up in order to help us with the new little one, and we couldn't have been more grateful. Don't ask them to see any pictures of their trip because you won't see anything besides our front room. We felt bad that they made it all the way to Houston and didn't see one exciting thing. Of course we kept Lynda busy with dishes and Laundry (yipee) and Lauritz read a couple of books and had a few naps, but that's about as exciting as it got for them. We're sorry, but so greatful they were here.
Hannah is feeling a lot better. Annie is as healthy as a horse. We took her to the doctor and he kept saying, "this is the most perfect baby, I can't even find one thing wrong with her." She is doing really well at night. Usually only gets up once to eat, and goes right back to sleep (knock on wood). Molly is handling the whole situation pretty well. She is a little emotional, but everytime she wakes up she'll come out and kiss her and hug her, and say "hi, I'm your big sister" and wants to make sure she always has her binky. Anyway, below, you'll find some pictures. Enjoy.
Grandpa Lauritz with Annie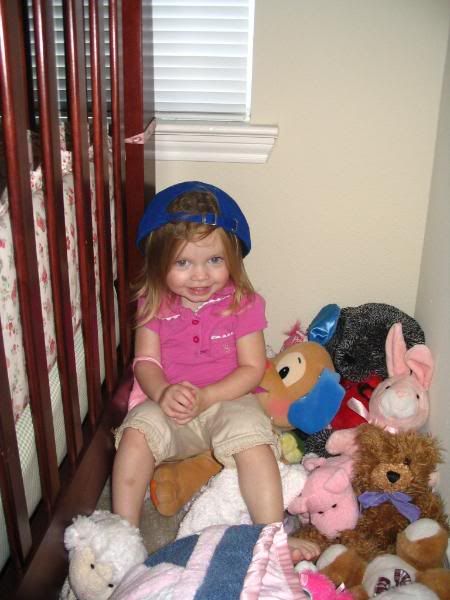 Molly has a lot of stuffed animals.
Grandma Lynda with Annie
Here is Annie getting her first bath from Hannah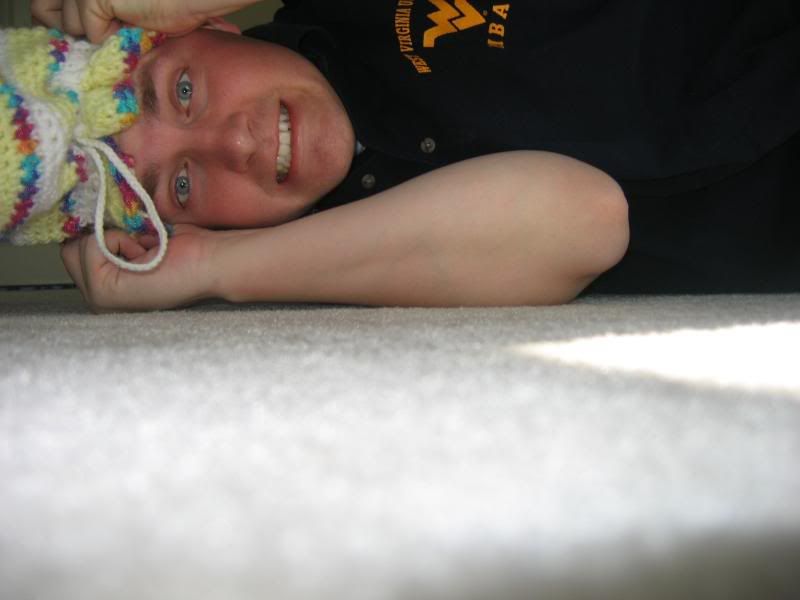 Molly has aspirations of being a photographer, and since she can't hold the camera and push the button, I have to really struggle to get into the frame so she feels accomplished.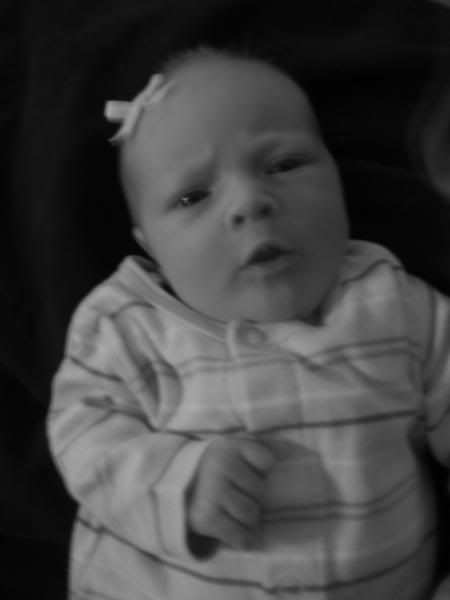 Pretty cute, huh? We were worried Hannah and I used all of our cute on Molly, but it looks like we had some left.
Just a cute picture of Molly.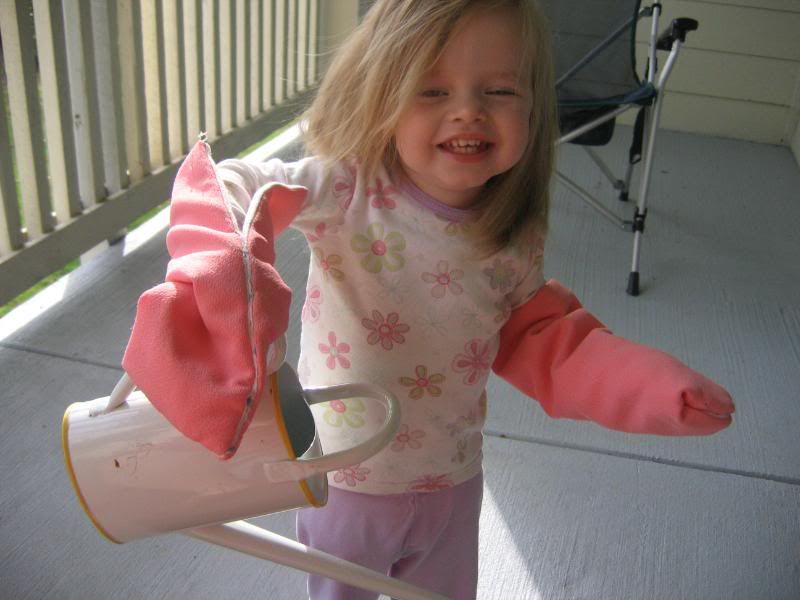 If there is ever a time when Molly looks ghetto we make sure and get it on camera. She found these Barbie sleeping bags, and she thought they were gloves. And since she knows you use gloves to plant flowers we planted about 3 fake flowers, and gave them about 50 gallons of pretend water.
Lauritz and Molly walking around the lake at our apartment.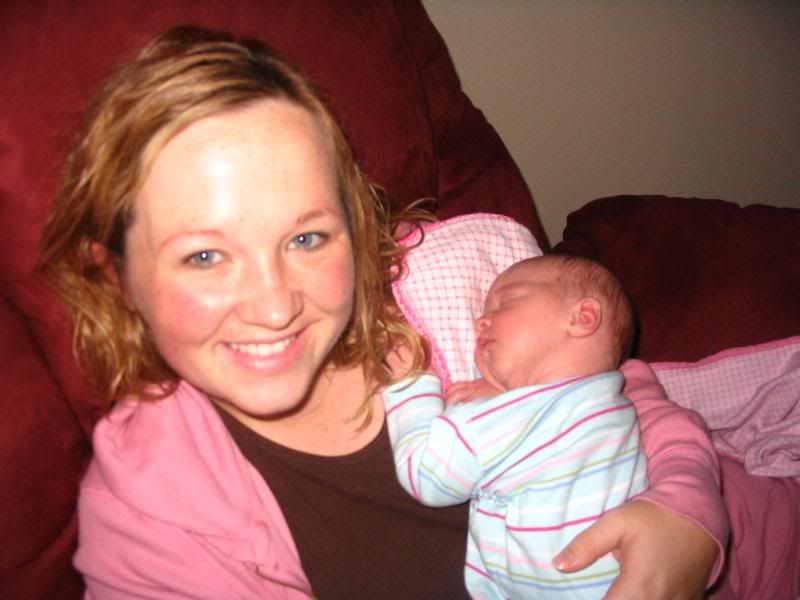 Hannah and Annie
Molly trying to get Annie to lay by her.
Well Everyone, We love you all and hope you are all doing well. We sure are doing great. Take care.