Okay so I have been meaning to post pictures of just Annie for a few weeks now. Hey better late than never right? Well here she is. She turned one month old on November 5th and she just keeps getting bigger and cuter (I know it seems impossible) every day. Well here she is, enjoy.
That famous smile I have been bragging about. But isn't it totally worth bragging about, and that isn't even the best one, you have to come and visit to see one of them.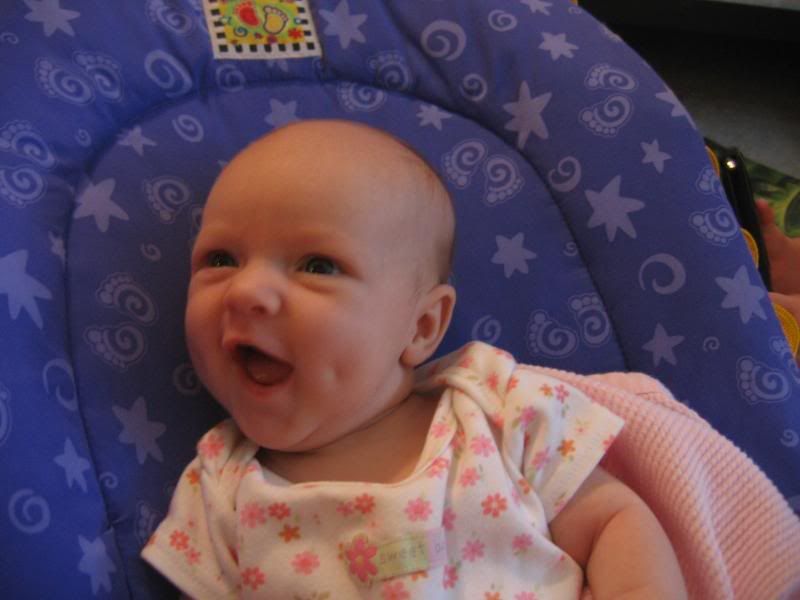 Chillin on the floor.
Annie's first week going to church. Sporting a super cute dress from her Aunt Stacy.
Annie's second Sunday going to church. We love this face and it is one that reminds us so much of Molly, she did it all of the time too.
Another cute shot of her.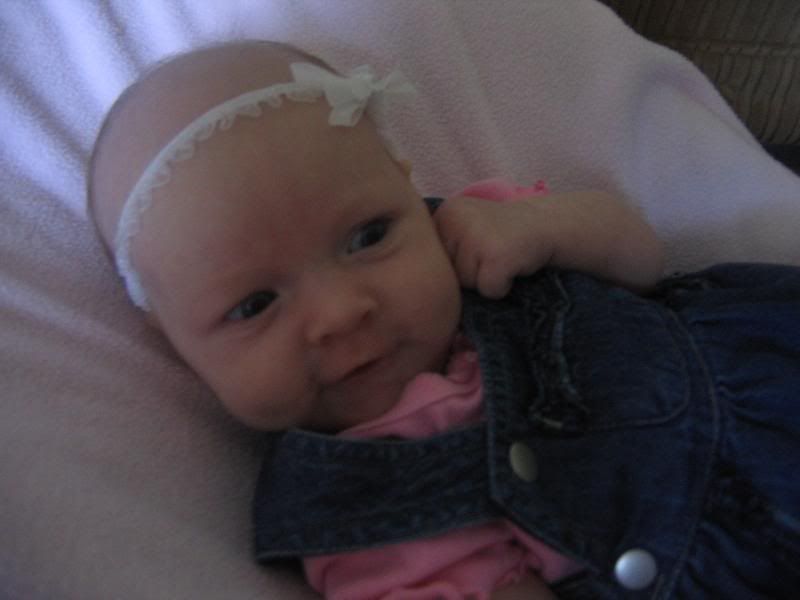 Doing two of the things she loves most, swinging and sucking the bink, could life get any better?
Hey and don't miss the other two posts I did today, they are below and I know you will enjoy. We miss all of you and hope to see any of you soon.