I won't bore you with too much talk, just let you look at the pics and you will see what we have been up to here in Texas. We had a really great Christmas and even though we missed our families alot, we will always treasure the memories we made as our first Christmas with our very own little family.Well here is what you really came to see.....
Molly sitting on Santa's lap, for the very first time in her life. She was a little hesitant, but not enough to not tell him she wanted a doll and a baby.
Molly performing with the other little kids at the ward party. She was a little shy at first but by the end she was the star of the show. I still have people at church talking about how she is quite the little preformer and what a hoot she was to watch up on the stage shaking her bells and dancing.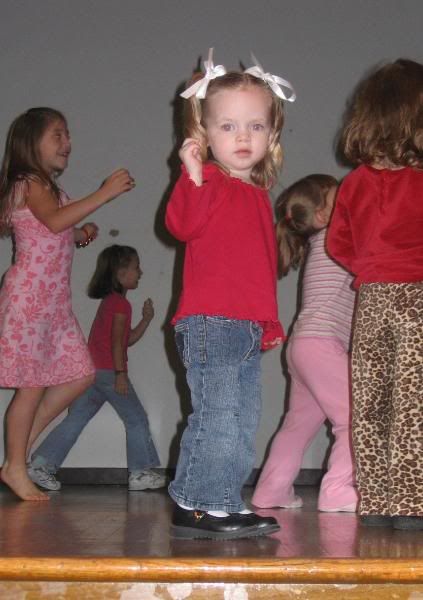 Annie in her Christmas dress posing by the tree.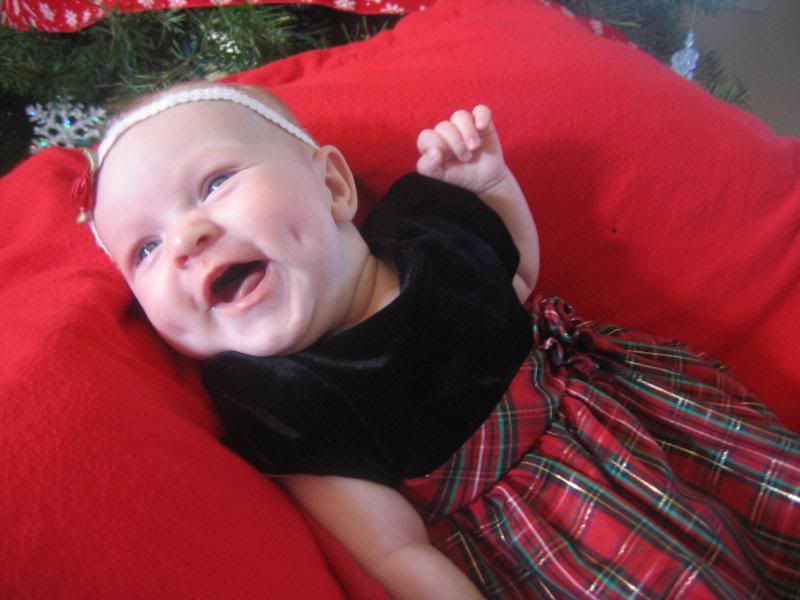 One of many of Molly in her cute dress too.
Our sweet Christmas Angels.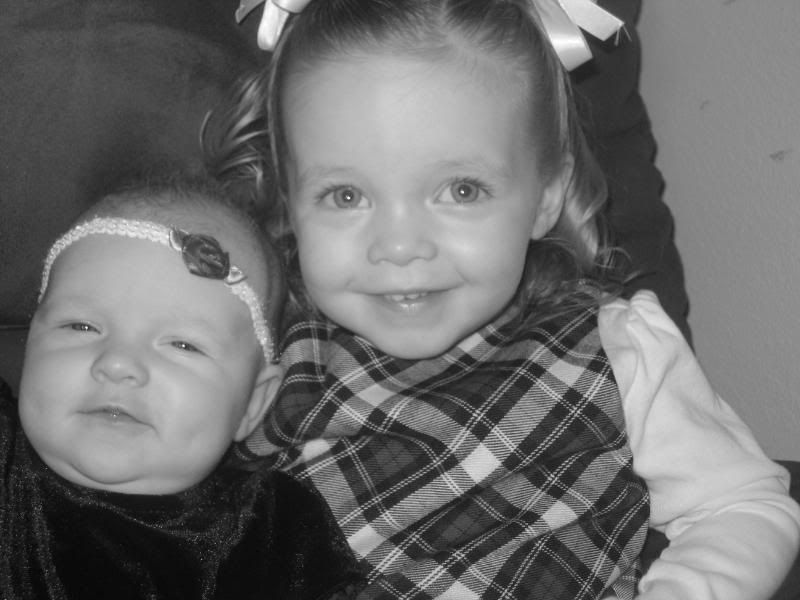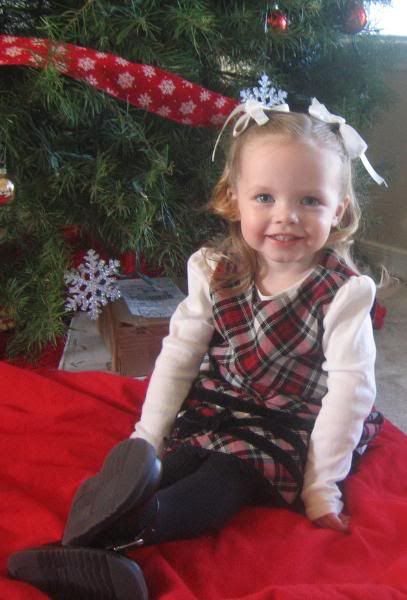 Our little family on Christmas Eve by the tree
I was quite proud of this pie and decided since my sister-in-law helped me realize how pretty pies are I wanted to show off one of mine. Its not near as pretty as Mindy's but it will do.
Crazy faces!
Our very best gift we got this year, we couldn't have asked for a better one.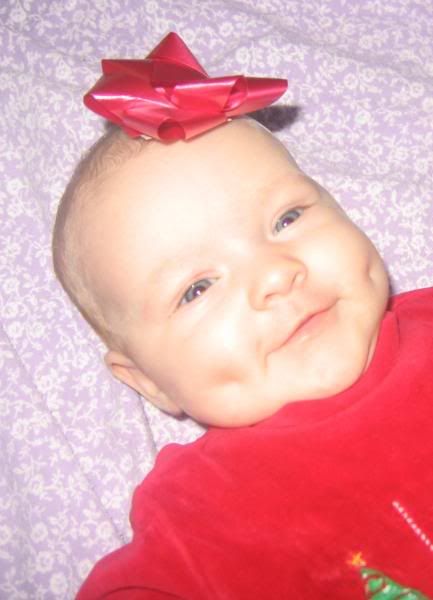 Molly Christmas morning on her new "bike" tricycle, even though she hasn't quite got it down she loves her trike so much and asks to ride it all day everyday.
Molly out riding her bike Christmas afternoon, yes here it was plenty warm enough to be outside playing...I know you are all jealous.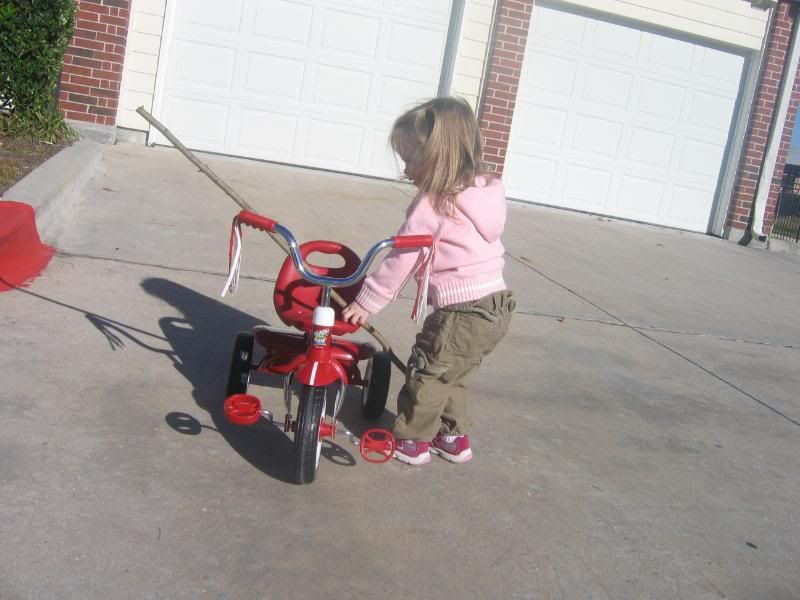 Little Annie Christmas morning...I can't get enough of this baby.
Jake and I Christmas night...we recently realized now that we have kids we don't have enough pics together, so this was the beginning of us trying to do it more often.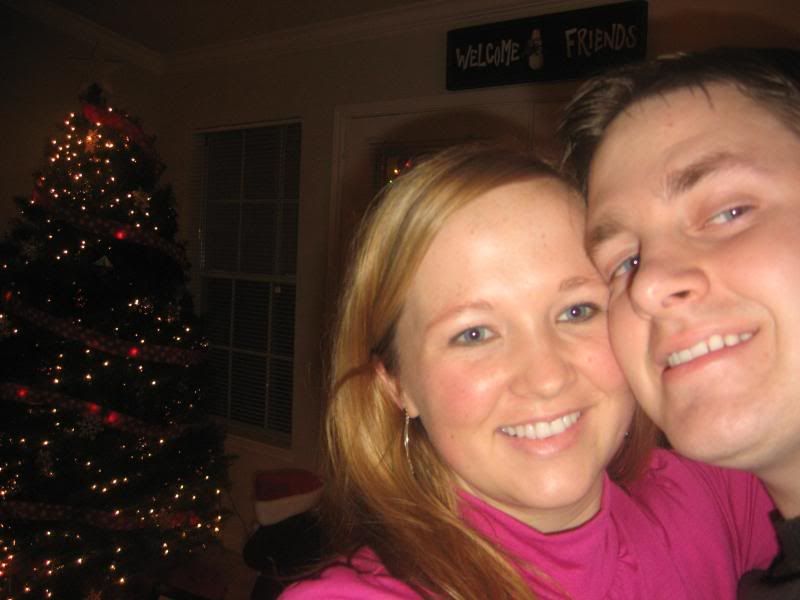 Cute Annie.
Molly so sweet and wanting her pic taken since Annie was getting hers.
Annie at the park for the first time, she loved it, can't you tell?
Molly all glammed up for a ride on her bike...I believe at this time she was on her way to Target..so she says.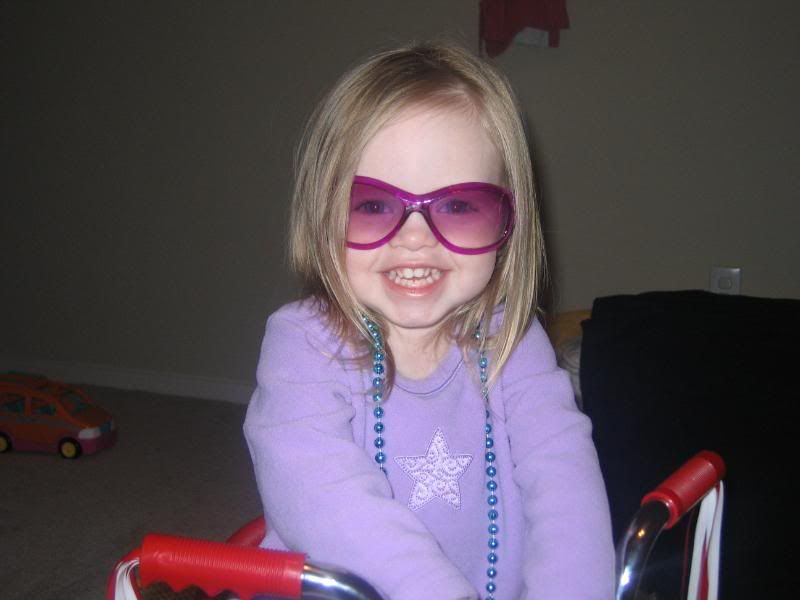 Jake and the girls with the beautiful sunset while playing at the park on Saturday night.
Me and the girls on one of the coolest playsets I've ever seen, it is at some church down the road from our house and we always pass it and no one is ever there so we decided we would go. Molly had a blast.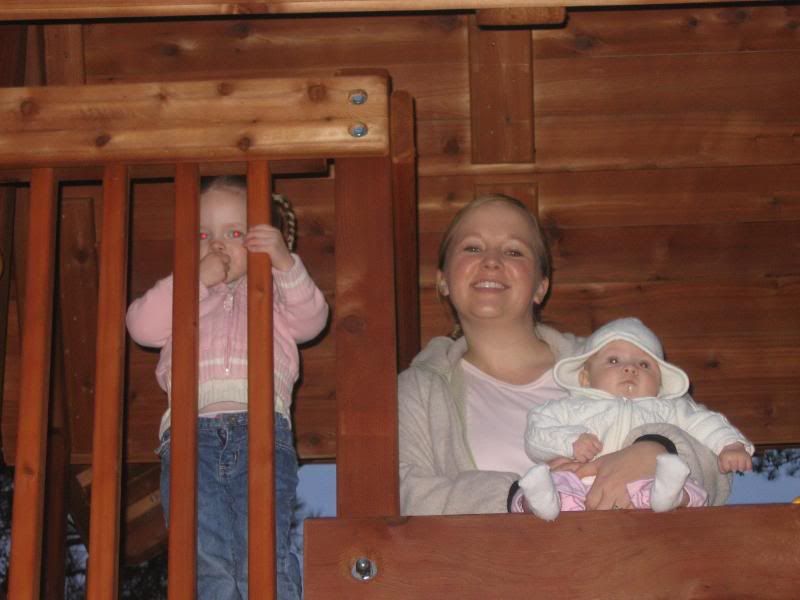 My manly, strong, rugged husband, climbing this strenulously hard rock wall....haha.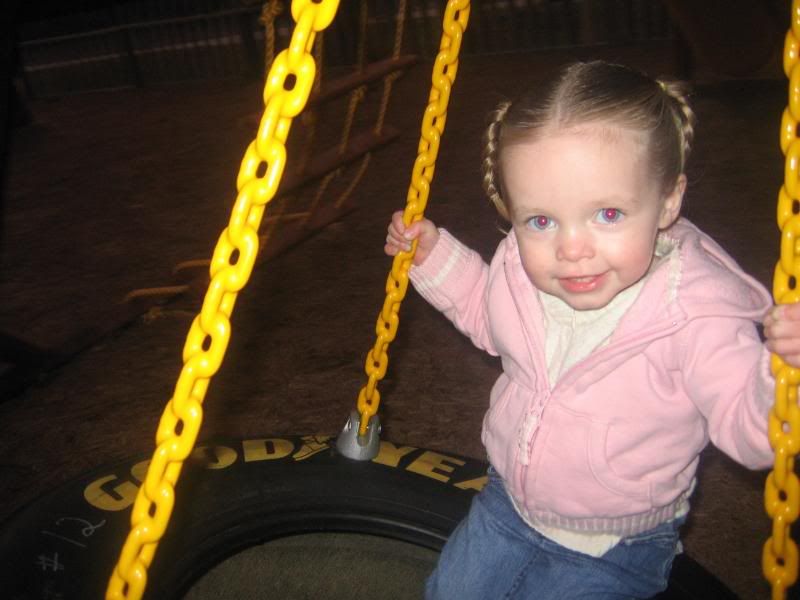 Me and one of my cute girls.
Well hope you enjoyed and we hope you all have a very Happy New Year and that the year will bring you much joy and happiness and countless blessings, we know you are all deserving. We love you all.
Oh yes, here are some videos too. We had no idea that we had a little performer in the family, but we put her on the stage and boy does she shine. This was at the ward party and she was given some bells and told to shake them, and boy did she ever. She wasn't told to dance, but she managed to do that too...(it's the cutest, can she really be our child)
And here is Dimples. This was her first real laugh. The good stuff was really about 30 seconds before this, but can you ever really get the good stuff.
And finally, here is Molly's first recorded Ballad. She is going to be a star, well, maybe not, but she sure is cute.
We love you all.