Welcome to our first home! We are so excited to show you all our new home, we only wish it was in person instead. Now keep in mind the pics were taken while the previous home owners were living there, so none of the stuff or decorating is ours... boy do I wish it was though. Well lets get on with the pictures.
Here is another shot of the front of the house.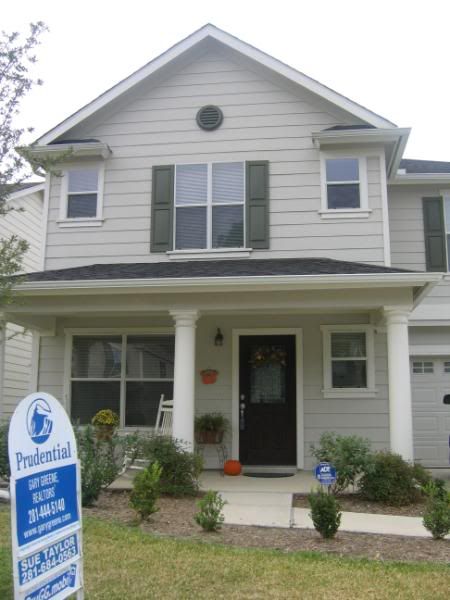 Here is one of the main reasons we fell in love with this house...a gated backyard, Molly is ecstatic. Now she thinks we need a puppy for the backyard, we shall see.
Here is a shot of the kitchen. I love this kitchen and have a feeling we will spend a lot of time in here as a family making lots of wonderful memories.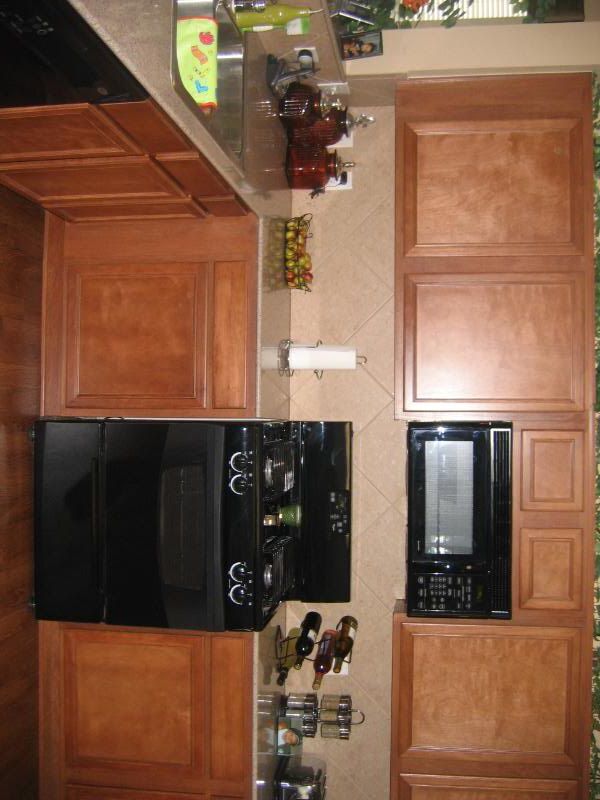 This is the view from the front door (minus half of the living room that isn't showing). We love how open it all is.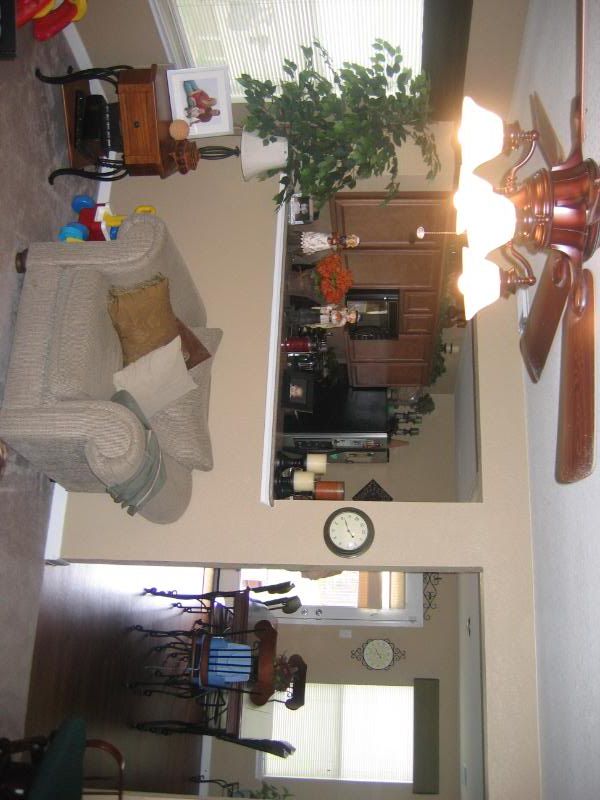 This is the dining area in the kitchen, that door in the back is a nice big pantry.
Just so you get an idea of how nice and beautiful the counters and backsplash are.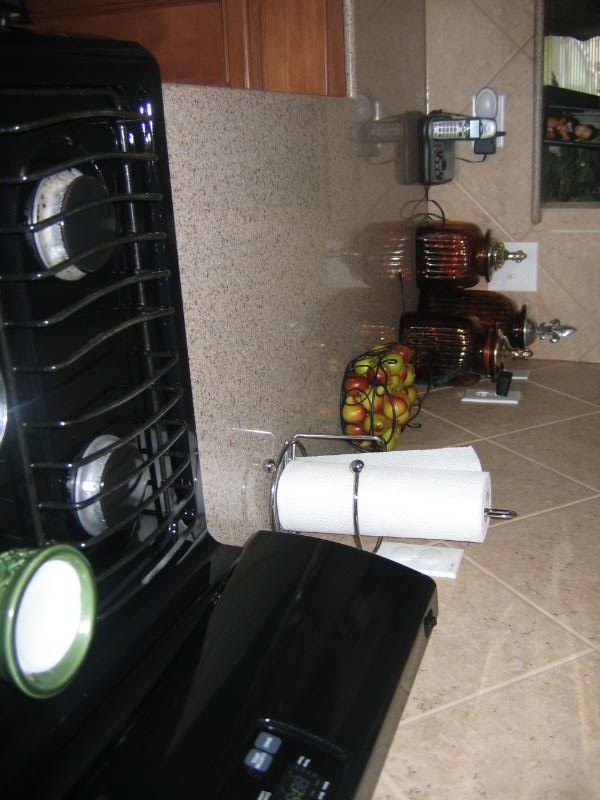 The half bath downstairs off of the kitchen. It looks pink in this pic but in actuality it is a really deep red and looks really nice.
This is the 3rd bedroom. It isn't too big but its really cute. We are going to make this into a play room for the girls/ anything else we need some space for.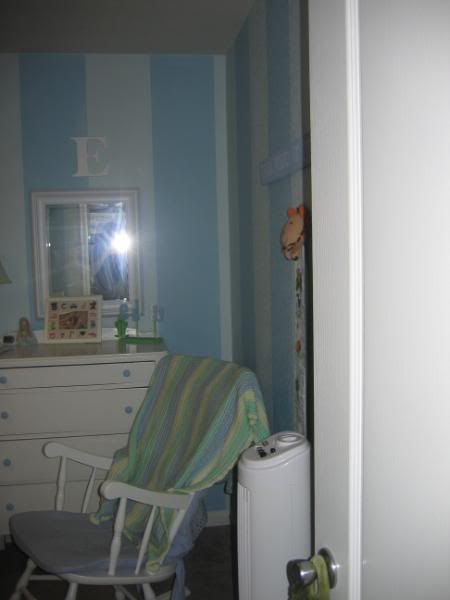 This is the 2nd room which the girls will be sharing for awhile.
This is a shot of the Master bedroom and really does not give it justice. It is pretty big and on the wall behind where the camera is there are at least 3 windows...and I love windows so this is a good thing.
This just shows one of the ceiling fans, I love them I think they are so pretty. All of the bedrooms have fans and so does the living room. This is a good thing and helps with the heat here in Texas.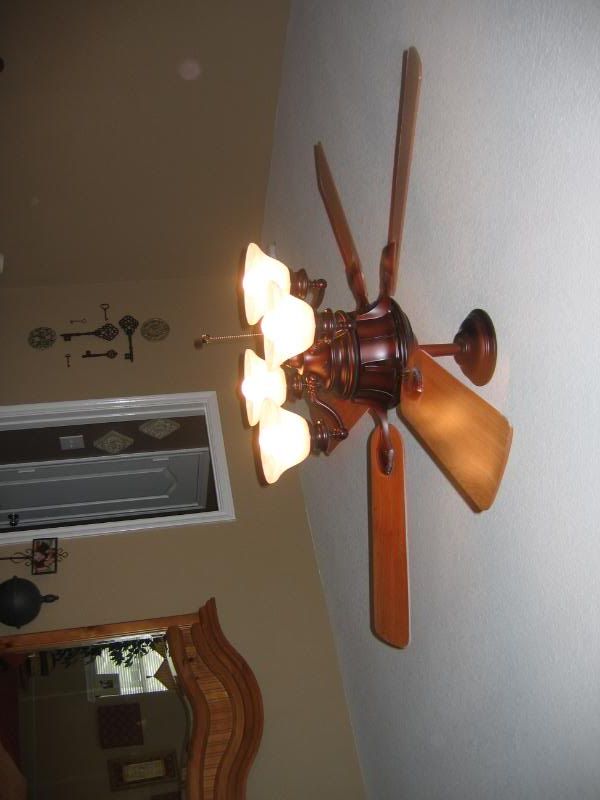 This is the master bathroom. It is a little narrow and nothing too fancy, but I just love the dark floors and cabinets. The door on the left is another big linen closet and then down on the right by the tub is another door, that leads to our huge walk in closet. I like how convienent it is to have it right there in the bathroom.
Just to show you more closely what it looks like. And of course our cute model.
So there is also another bathroom upstairs and lots of closets and just too many other things to list about why we love this home so much. We are so excited to move in which will be the end of February. We are already taking reservations for those of you who are just dying to come and visit...better hurry its filling fast. Oh who am I kidding, I guess I will just have to resort to begging. Please come and see us, we have this great house now, anything you want to do you can do in Houston and most importantly we have two of the most beautiful and entertaining girls you will ever see. Anyways, that is our house and hope you enjoyed the tour. Come back again.