Okay so I was going to make these a few different posts, but its taken me so long to do it that I am just giving them all to you in one shot. Its been a little crazy around here with Jake being out of town since Wednesday...we are anxiously awaiting his return tonight. And another bit of exciting news we got another adorable new niece. My sister Melissa had a little girl on January 30th. Her name is Haylee Megan Wiser and we can't wait to meet her some day. Well I hope you enjoy the pictures.
Mommy and
Molly
peeking out of the top of the "tree house" at the playground.
Molly
often tells me lately that we are best friends, and then continues listing her other "best friends" Daddy,
Annie
, Josie, Payton, and Baby Lucas....and the list goes on.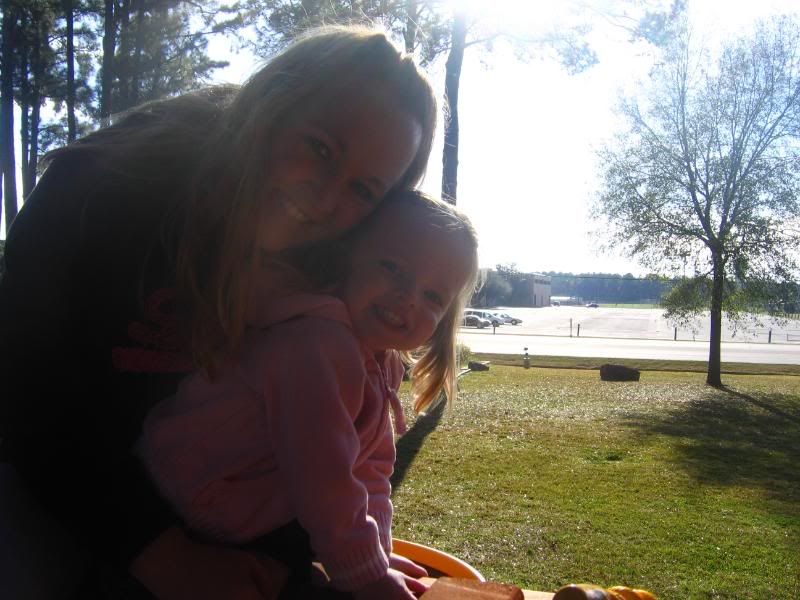 This is so much fun I cannot believe it!
Swinging as a family (minus
Annie
, she was napping).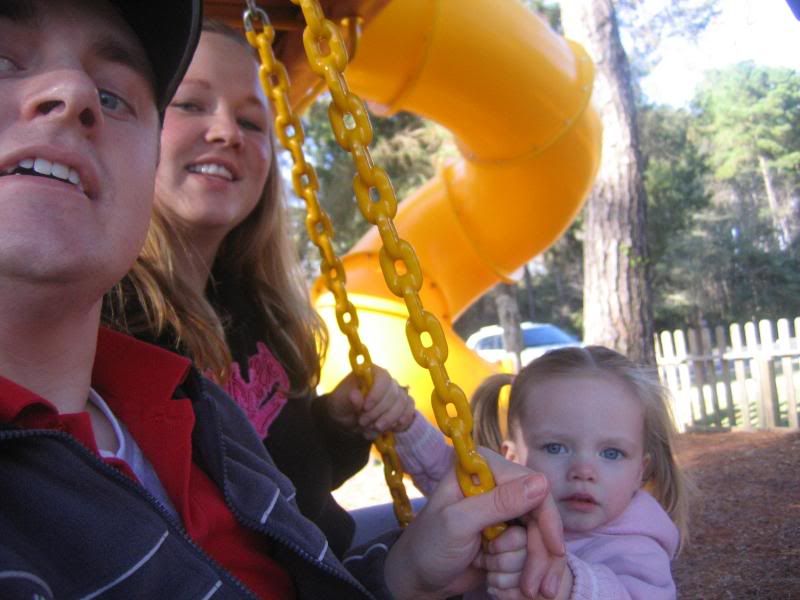 Our little friend at the playground (it reminded us a lot of our friends Jami and Kim's pictures of their spiders awhile ago).
Daddy's little girls.
Annie
's first ride down a slide...the first of many I am sure.
Two days in a row I caught
Annie
falling asleep while in the middle of playing, she is an avid believer in the saying, Don't stop until you Drop.
Day two of falling asleep...I know it looks like she is awake, but she isn't believe me...I know a little creepy, but cute at the same time.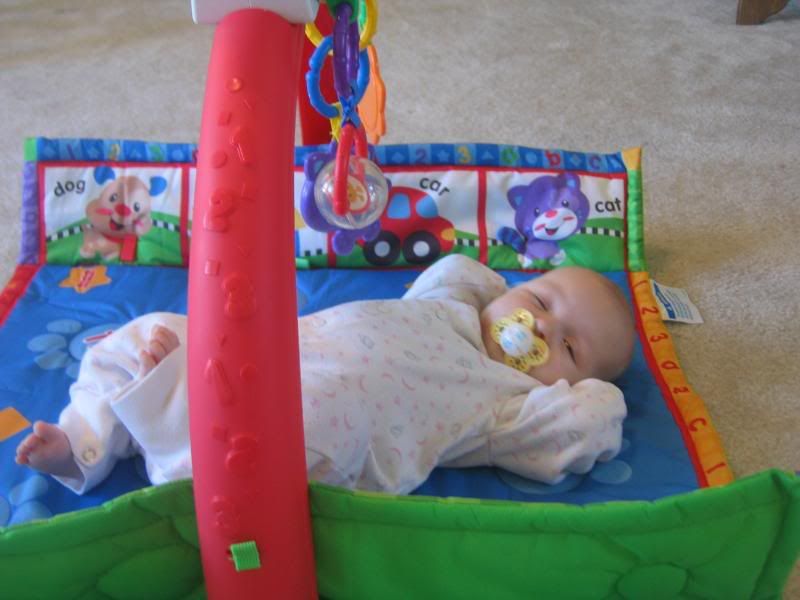 Cute sisters.
Adorable
Annie
.
We had to get a pic of the girls in their cute pink and chocolate brown dresses.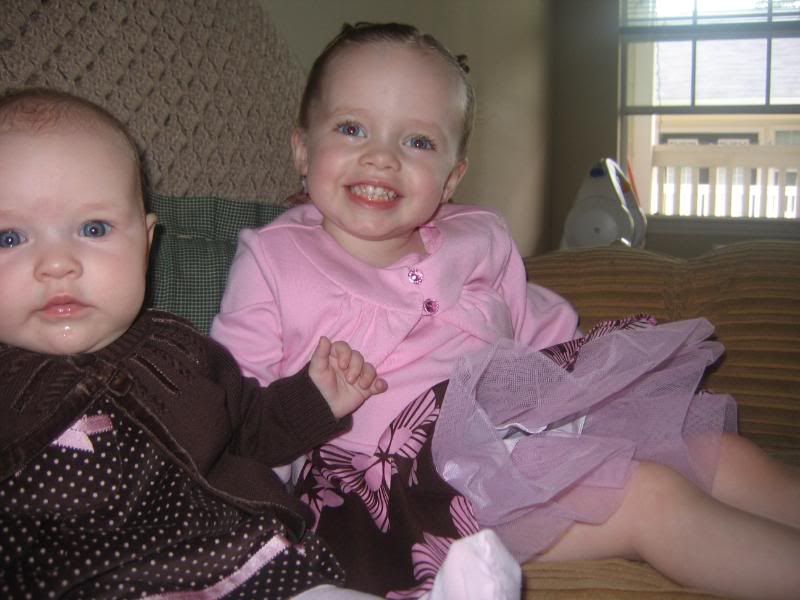 Molly
Pie.
I know it looks like summer but guess what it's actually only February 4th 2008. Yes we were all wearing shorts and still melting in our house...its back to being cold though now, it's only in the low seventies.
Jake's art work with
Molly
's "yucky"stuff....its our family.
Our first time making wings, as you can see we quite enjoyed them. We are still sad we had to miss the original Super Bowl Party, but thanks to Holly and Adam we didn't have to miss it as much.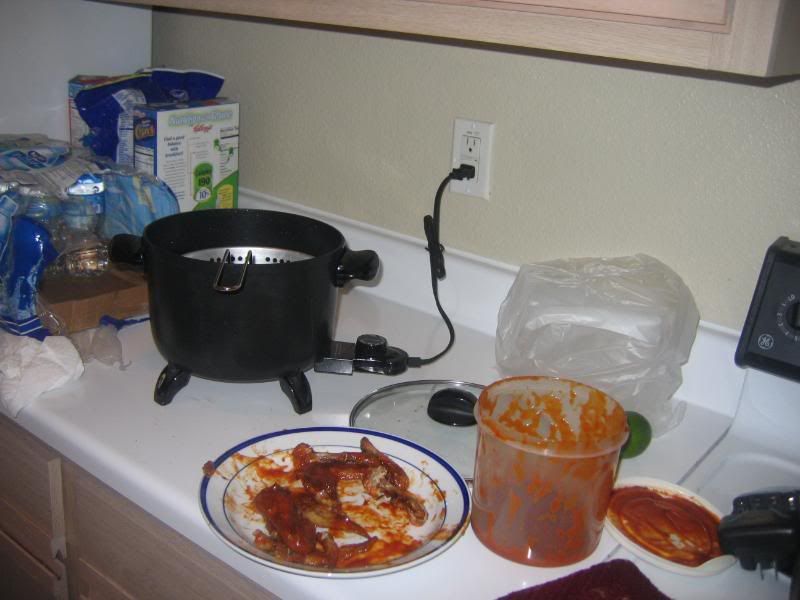 I just really liked this picture.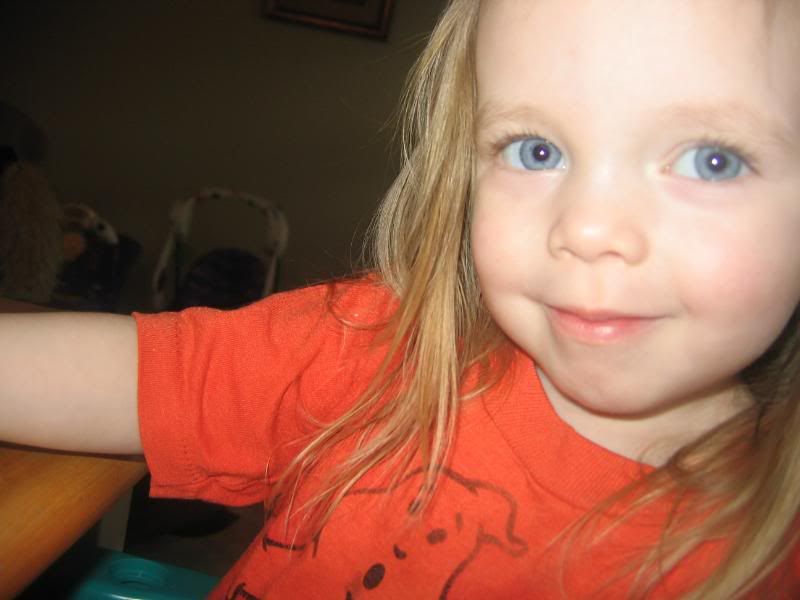 Molly
playing hard with her pluthera of toys.