So first off, let me apologize because there are a gazillion pictures on this post and I know what you are thinking, "Why do Jake and Hannah put every picture they take on this blog???" And the sick thing is that we only are posting a small portion of the pictures we took and we tried to post less but we really couldn't not post any of these....see for yourself...they are cute...we have cute girls and we are not afraid to admit it.
Anyway, it's all here, Easter, St. Patrick's Day, the Zoo, just look below and you'll get it all.
Here is our Annie looking so big in her Easter dress. She can almost sit up by herself and sometimes actually looks like she is ready to start crawling. She just has the sweetest smile. All of these pictures are in our backyard along the fence line. Annie's favorite part of Easter was
playing
with the eggs. By the way,
Hannah
just got into bow making and I'm supposed to point out to Melissa the ones she made...Melissa, this is one she made,
Another picture of Annie. Hannah and I just can't get over how different Molly and Annie look. Molly is mine, and Annie is Hannah's. It's just a comfort knowing we both have pretty good looking families so it doesn't matter who they look like we will have cute kids.
Here are two very beautiful ladies!
Here are the
Oyler's
on Easter...
Here are two silly girls after
bath time
.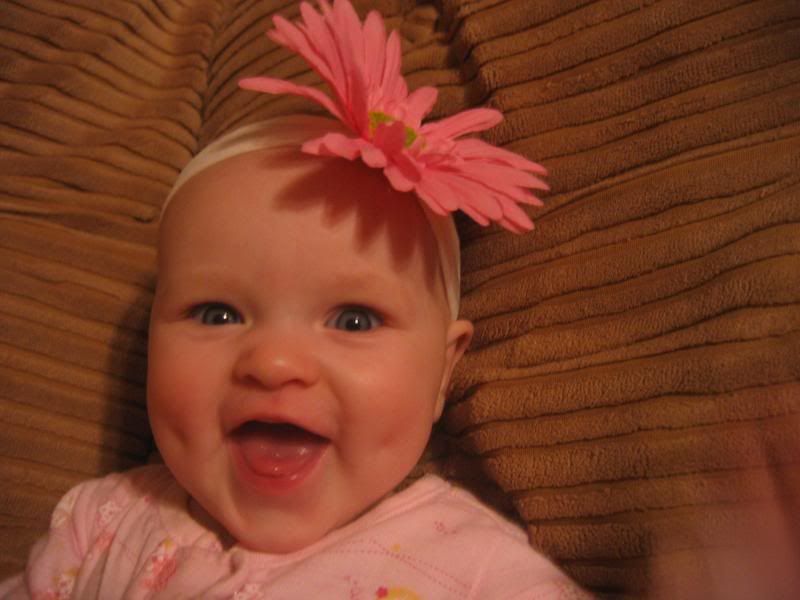 We think this is a funny picture, and yes, this is another bow Hannah made, but not one Annie will be wearing anytime soon. Hannah thought it was to silly looking, and was like, HELLO! Here's Annie!!! But Annie loved having it on and thought it was so funny, so we took a pic! By the way, if your kids wear bows like this...we love them.
We love this picture because we always talk about how much Annie loves Molly and watches every move she makes and here is an example. She just can't get enough of her.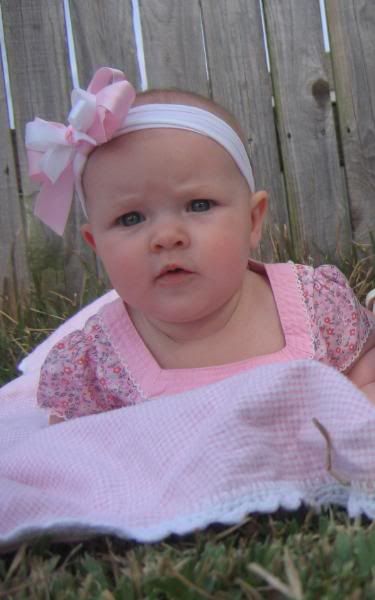 Another cute shot of Annie.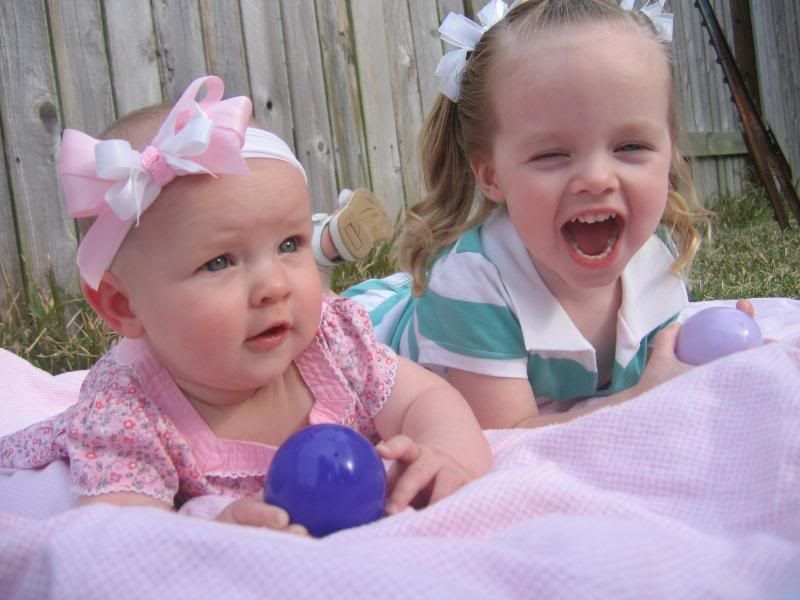 Here is the beginning of Molly's
photo
shoot with the Easter Egg hunt in her Easter dress. And by the way Melissa, those are two more bows that Hannah made.
I love this picture. My Molly is so silly and so animated, I just can't get enough of her.
I don't know why I like this picture but I think Molly's personality just jumps off of the page.
Hoppy
Easter!!!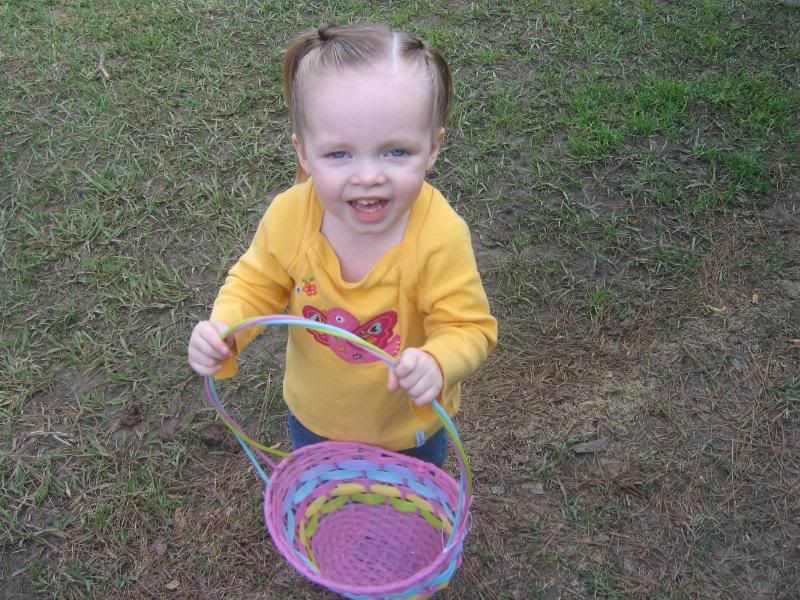 This is a picture of Molly's first official Easter Egg Hunt with some girls from the ward so that is why this one is included. Obviously this is before the hunt, hence the empty basket.
Here is Annie's crooked smile. It graces us with its presence ever once in a while and we think it's pretty cute.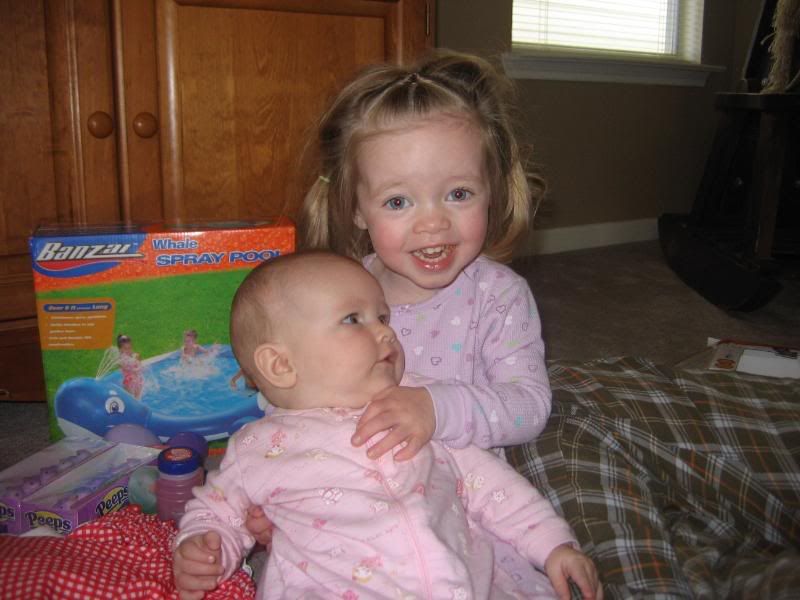 Here is Molly and Annie with her their Easter baskets. Funny story: we were
shopping
at target and Hannah and I were considering telling the Easter bunny that Molly wanted a pool and so after
Hannah
was
pleasantly
surprised to see I made the initiative to also pick out a cute red and white checkered swimsuit to go with the pool. Well, when I got to the check out line I was a little surprised to see that Hannah had picked out a red and white swim suit and put it in the cart, but since she and Molly had already gone out to the car I just sent it though the check out line. Well, I got out to the car and Hannah said, "That was a cute idea to get a swimming suit too," and I said, "I didn't get the swimming suit, I thought you picked out the swimming suit." We started to
laugh
and I turned around and said, "Molly, did you get a swimming suit today?" and she said, "Yeah." and then i said, "What color was it?" And she said, "Red!" Anyway, needless to say, Molly has some pretty good taster and so we let her keep it, but we did learn we will need to keep an eye on out little shopper next time we are at the store (the swimsuit is picture in the bottom corner of the picture).
Here is Molly with her first package of peeps. Gross, but I guess every kid needs to find that out on their own.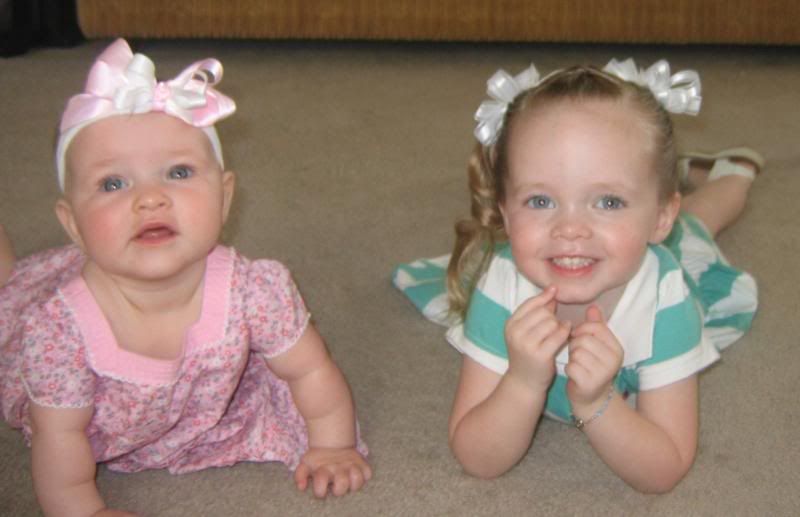 Here are the girls on Easter, getting ready to go to church.
Saddest story in the world. Hannah and I bought this little Cavalier a month before we were married and worked to pay it off all the way through college and made the final payment in October and we were so proud because it was our first car purchased as a couple. Well, 3 weeks ago I was rear ended coming home from work and as you can see there was little damage to the car besides the trunk being dented in. They totaled the car. It's no longer ours. I am very very sad. We went to clean out our belongings before they take her away to be needlessly slaughtered and I think the guy escorting us was a little surprised when we asked him to take our picture. You will forever be in our memories little cavalier. Thank you for all the good times...you were there on our trip to
Seattle
, you were there when we left on our honeymoon, and when we brought Molly home from the hospital, and when we moved to West V
irginia
. You never broke down when we were in college and was dirt poor and we will always thank you for that. We love you Cavalier...sniff...sniff
Painting Easter Eggs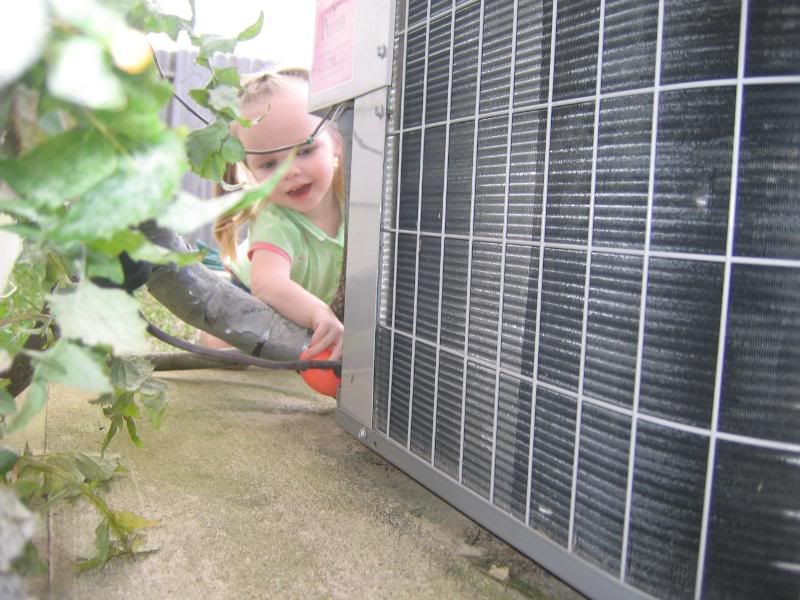 I thought this was a good hiding spot for and egg, but nothing could get in Molly's way.
Easter Grass turned into Easter hair.
This
is not Garbage. It is grass from my first lawn mowing experience. IN an apartment you don't need a lawnmower so it got a little long before we moved in, and bought our
lawnmower
. It then became a great place to hide an egg.
We went to the Houston Zoo and had a real good time. It was perfect weather and we just had the best time. We plan on doing many more of these trips. Here we are in front of a little reflection pool, looking a little disheveled after a long day, but none the less, you can see we had a good time.
Annie is enjoying the zoo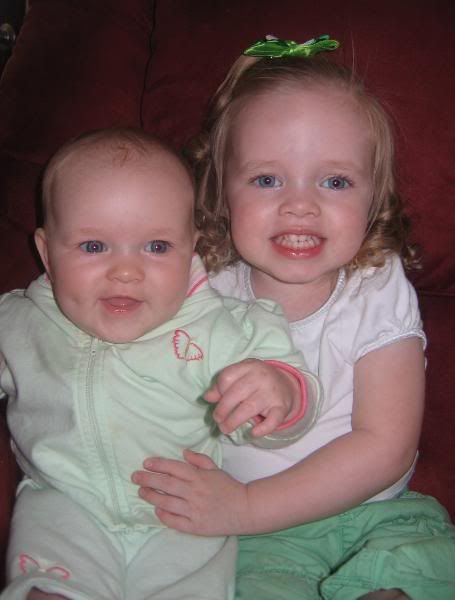 Here is Molly and Annie on St. Patrick's Day...looking Green.
Molly passed out one night like this. It was
pretty
funny.
Here we are on St. Patrick's day. Hannah made Green
fettuccine
Alfredo and Green
Bread sticks
. It doesn't look very
appetizing
but it tasted good.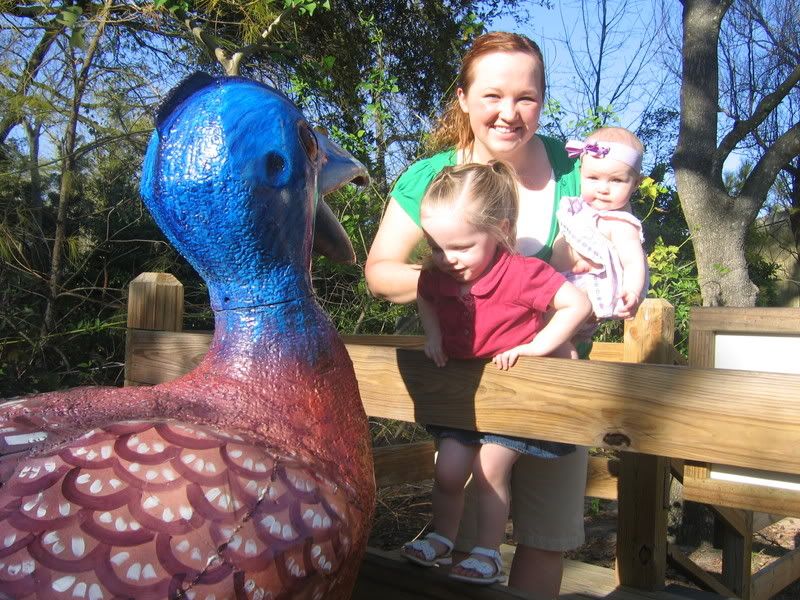 Hannah, Molly and Annie at the zoo. Everything is bigger in Texas, even the peacocks.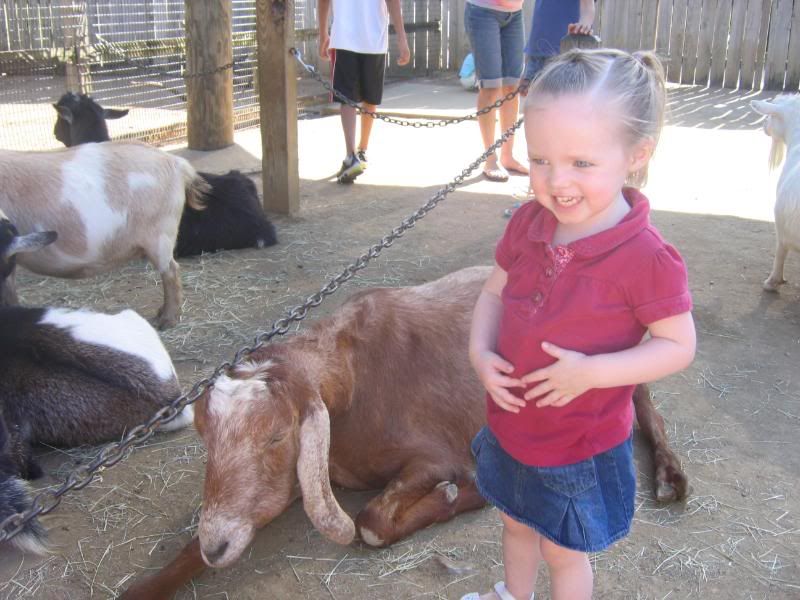 Anyway, we hope you all are doing well. We are doing quite well. Hannah's sister scheduled a trip down here in April so we are excited to see her and her kids, and Hannah and the girls are going to Utah/Idaho in June so they will be excited to see everyone. That doesn't mean you all are excused from coming to see us. Schedule your trips now, before it gets to hot, and the hurricane's come.