Okay so I know we have been gone for awhile but in my defense we have been moving into our new home (pictures to come soon) and Jake has been out of town for one week, consisting of two seperate trips to Utah. So the few days that we have had together we have just enjoyed. Nothing else too exciting has happened lately. So here are a whole lot of pictures purely for you enjoyment. They aren't in any special order or of anything extremely exciting....just our adorable girls, which let's be honest, is why you check us out anyways, right? Right. Well on with the show....

Annie posing.
Too cute I had to post it.
And again.
Here she is feeding her baby. Like mother like daughter. She loves doing what I do these days.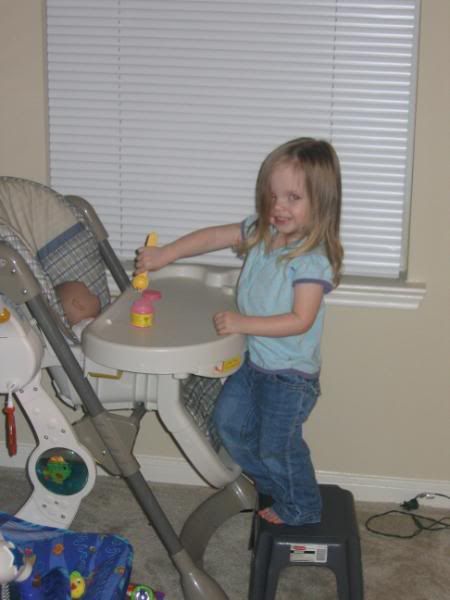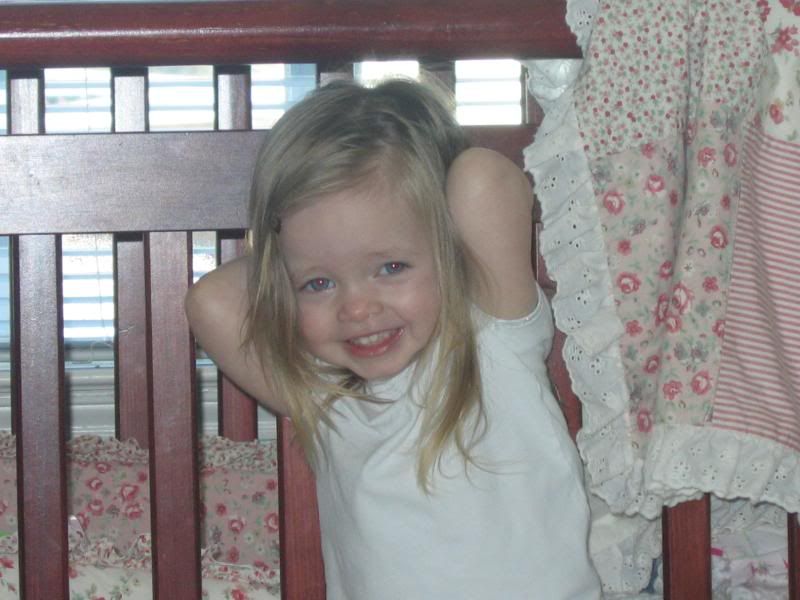 Our little girl is getting so big.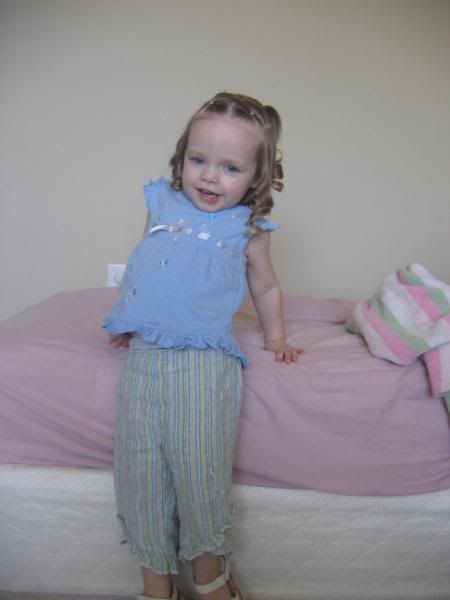 Cute sisters on a warm day.
This one is for Josie. We made her crown and wand forever ago and Molly loves playing princess and changing her mommy and Annie into all sorts of things.
Annie all wore out. And so peaceful.
The other day Jake and I were just sitting in our room when Mol came in and said, "Mom, Dad, I am sorry but I have to go to work. I will miss you." We said "what are you going to do at work " and she said " I am going to check my email and get money." I don't work out of the home, but I am pretty sure this is how working is for most people. Haha.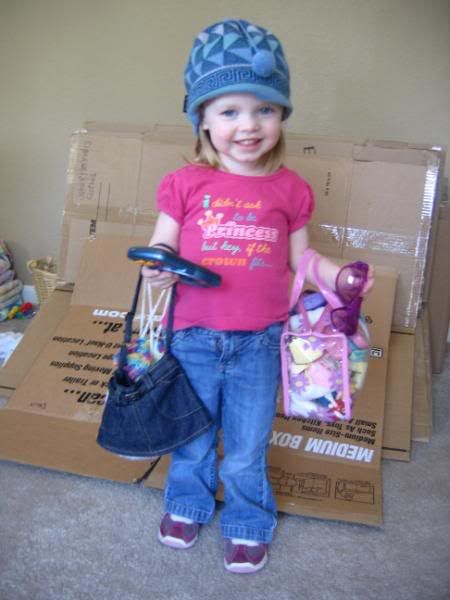 On her way to work again and to her pink house...a place that I believe really exists in her little head.
Big or should I say older sister feeding younger sister. This made me laugh so hard, but she insisted on holding her and feeding her.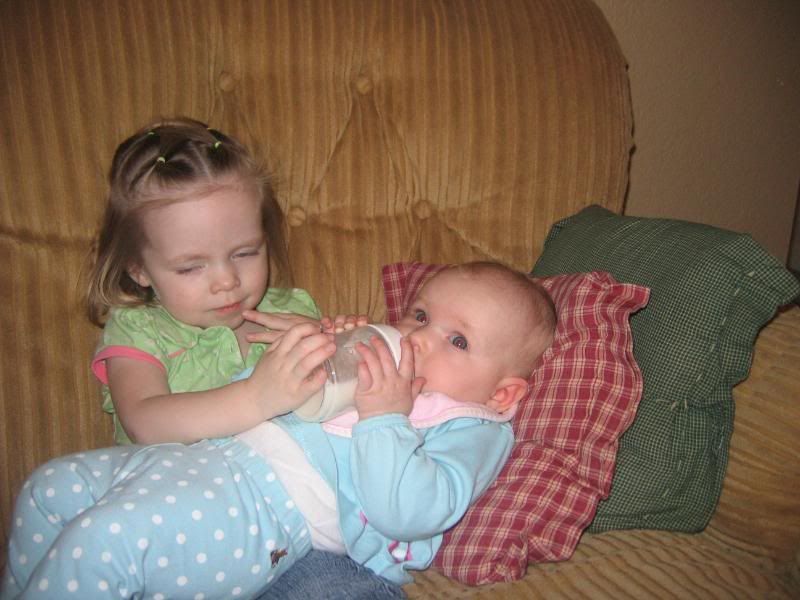 Annie enjoying the great weather we are having here. Oh I love having such a happy baby!
This is how Molly plays Battleship and I will be honest I was quite impressed.
Molly creating works of art on OUR driveway with her sidewalk chalk.
Well we should have more pictures coming soon. It has been so nice lately and we love being outside and I already have a camera full of more fun pics to share. We are doing great, but are in desperate need of visitors. So now is the time to come, the weather is great, Spring Breaks are coming up, we have a house and well we just really want visitors. Anyways, we love all of you and hope you enjoyed the Molly and Annie show.