Well I know its been awhile, but we have just been too busy having too much fun! At the beginning of April Hannah's sister and her two little girls came to visit. We had
sooooo
much fun, but it went way too fast. While they were here we played at our house, in the whale swimming pool, went shopping, and to the zoo. Molly and Josie had a ball together and Molly still asks every day if Josie is coming over. It was a lot of fun to see Annie and
Haylee
together too...its weird that our baby was the bigger one this time. After Melissa left Jake had to go out of town for a few days to Utah again. We hate when he is gone, but look forward to his return each time. We went to our first
Astro's
Baseball game and it was
sooo
much fun. Molly loves and is so good at baseball games. It was Annie's first and she slept through most of it. Well here are the pictures you've been waiting for.
Haylee
and Annie in their matching outfits. Aren't they adorable?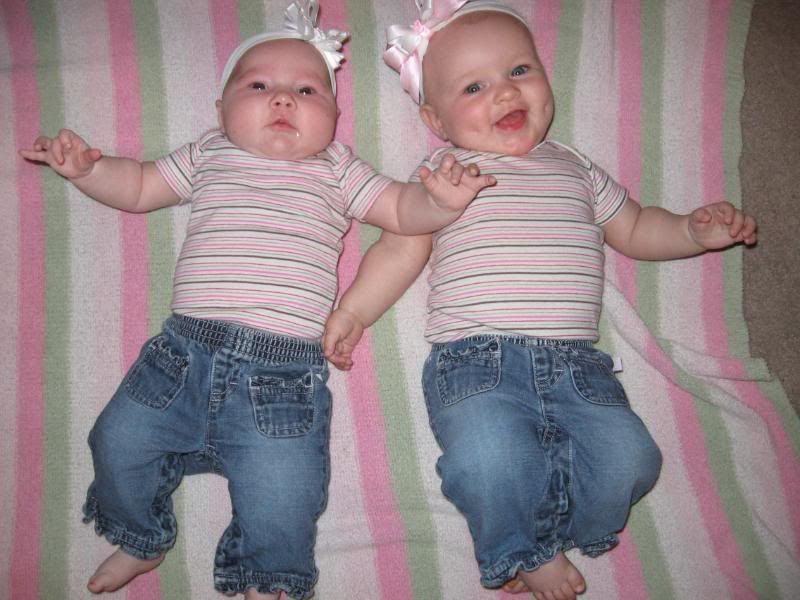 All the girls together.
Sisters and their babies
Molly and Josie sitting in an Eagle nest at the Houston zoo.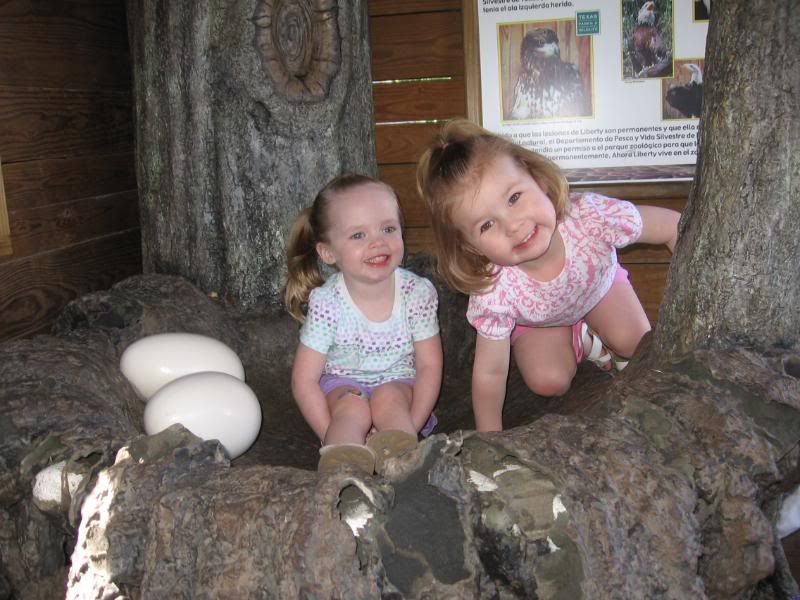 Annie picking on
Haylee
Here are two Monkey's we found at the zoo.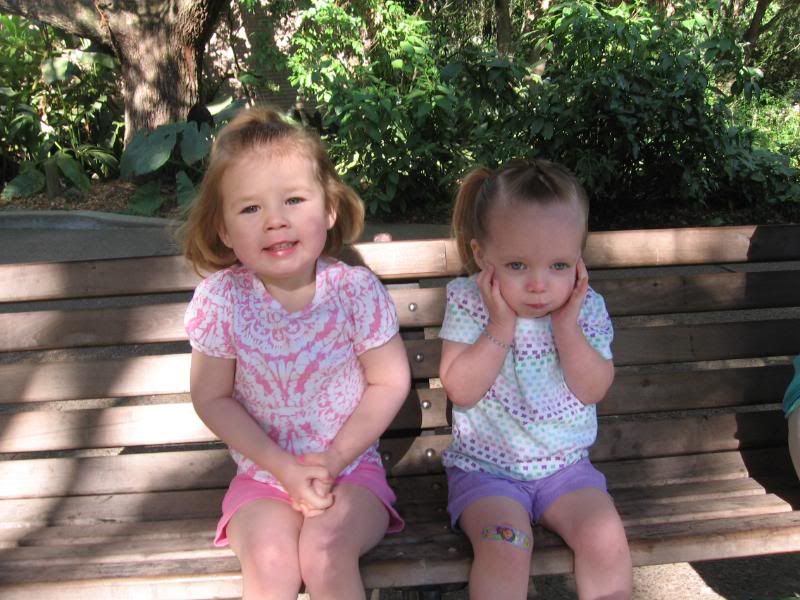 Sweet baby
Haylee
enjoying the sunshine
Two little Divas wading in the whale pool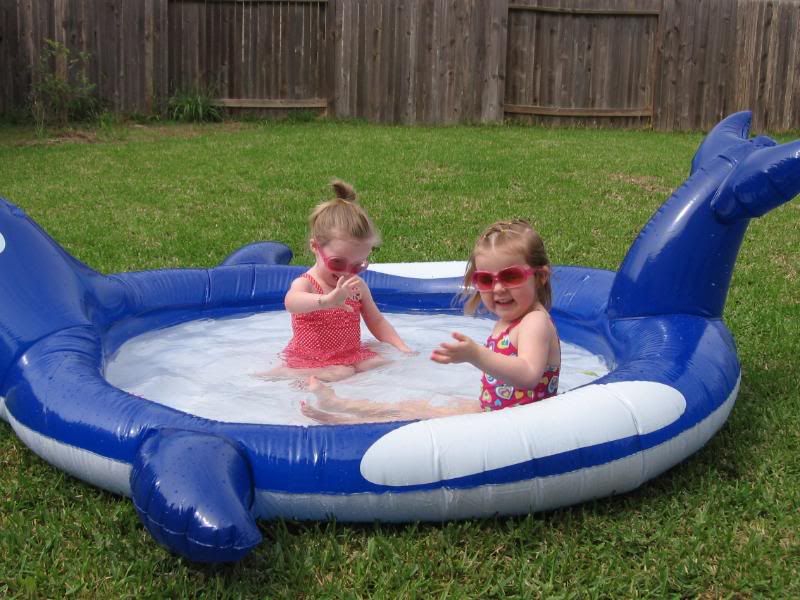 Molly playing in the water...her new favorite thing to do. She is willing to get wet whenever and where ever.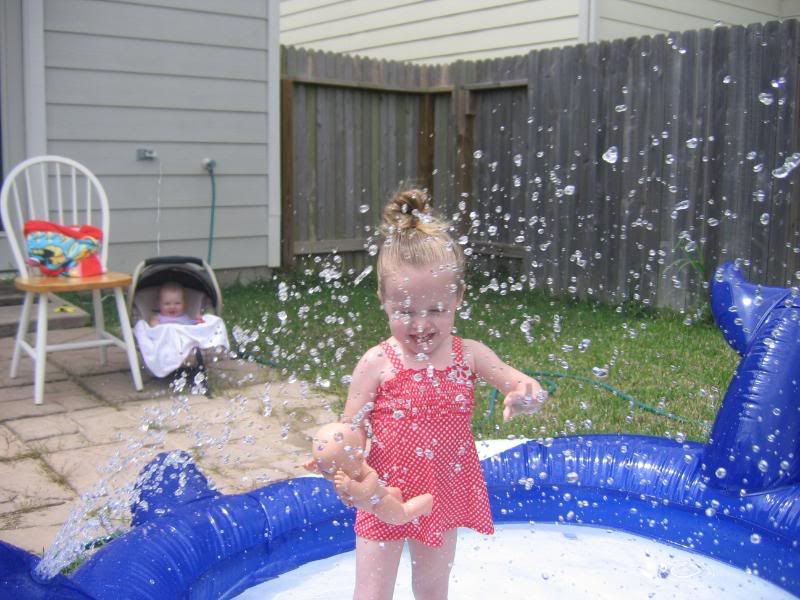 Silly girls
This is Annie's gagging face, when I tried to feed her the meat baby food...I am pretty sure I am making the same face just from the smell.
Josie and Molly with the elephant at the zoo
Jake and Molly trying to lick their eyeballs like a giraffe. They almost got it there.
Our favorite monkey...Josie was sure it was going to get her and did not want to go anywhere near it..it was pretty funny.
The girls thinking about touching that goat...
All of us girls...Jake was such a good sport hanging out with us all weekend. He is not in the picture because he is taking the picture of course.
Adorable...what more needs to be said
Here are the girls outside of a restaurant. It's becoming tradition that when guests come we go here. It is some of the most delicious Mexican food in the world, so come on down.
Ha ha, I love this sad little picture. We went to the German festival. There wasn't much German about besides a couple of old men running around in
Lederhosen
. They had a little carnival there and Molly was begging us to go on a ride and she chose the elephants.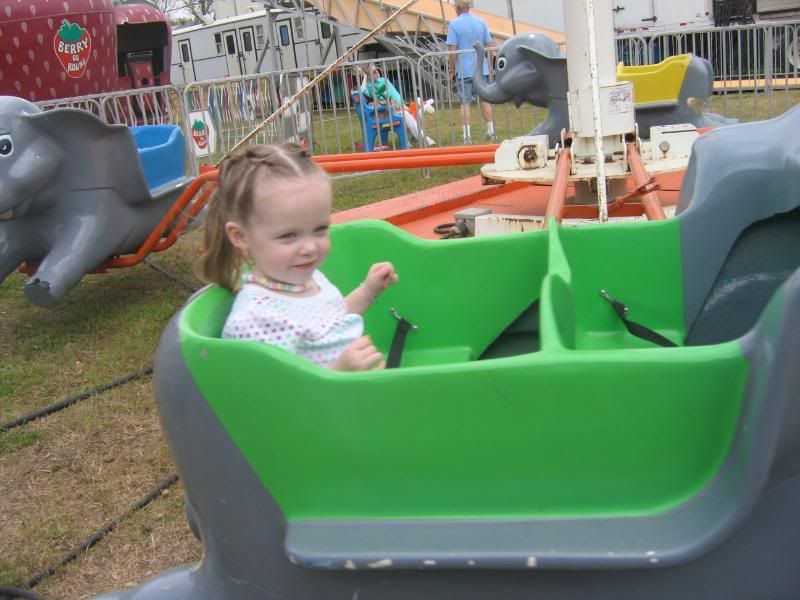 Finally, they were reunited after so much time apart. It didn't take them long to be silly with each other.
There are a few perks of my job and one of them happens to be the season baseball tickets we have. If we aren't using them for business purposes then the employees can partake... hence, we partook. After going to this game it's hard to imagine going to a game any other way, up in the club seats. Here is Molly with her two new best friends.
Molly and Stacy (her doll) enjoying the game. Molly loves baseball games, almost as much as Hannah and I do. She talked about the game for the next day, and can't wait to go back.
And Annie loved it too. Both girls were perfect angels.
Jake and Molly. Go '
Stros
!
You know when they scan the camera over the crowd and on the big screen it tells them to kiss each other. Well, at the game that night was President Bush Sr. and they put the camera on them and told them to kiss. George tried to put the moves on Babs and she got all
embarrassed
. Then he got down on one knee. It was pretty funny. Anyway, this is as close as my camera could get but they are there on the front row.