We're back. Okay so we haven't really been anywhere...just slacking on the blog. We have lots of pictures today (in no particular order) so that you can see what we've been up to. The girls are just getting so big. The other day Molly heard the word Validate and kept repeating it and then came up to me and told me that it started with a V. I was so surprised and now we love to ask her what words start with and she is really good and figuring it out. She is also really good at learning songs right now. She has recently learned Book of Mormon stories and I am a Child of God. One of our favorites though is listening to her lay in her bed at night singing "How does her know that you love her?" If you don't know what that is its from the movie Enchanted. I love how she says her instead of she. Annie is getting to be such a big girl too. She has totally got the whole sitting thing down and has now started her own version of crawling and can get to anything that she wants to (and many things that I don't want her too). She is still such a happy baby and so good. She loves to eat which is a different thing for us to have a child that enjoys food. She can easily put down two bottles of food at a feeding. It was a miracle if Molly ever finished one. But they are both so much fun. We have had a lot of fun just being together lately minus the few days Jake was in Vegas for work last week.
Molly's new favorite past time...playing in the water. Unfortunately this has lead to many times of having to tell her not to turn the bathroom sink on and to stop spraying the water bottle on everything she can see and to stop playing with her water while eating.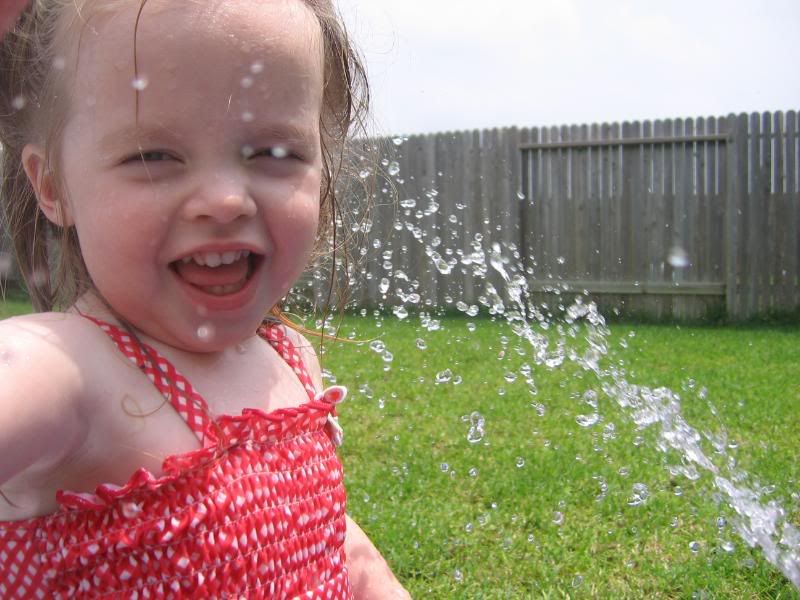 We love this picture of Annie. We cannot look at it and not laugh. Its so funny!
I was spoiled this Mother's Day. Jake made me breakfast and dinner, made an adorable banner with the girls, and got me this awesome double jogger stroller. Oh it has been a life saver and so much fun to have. I have the best husband in the whole wide world. Sorry ladies.
I think I would have to say that my first day out with the stroller was a success. Not only did I get to exercise, but my sweet children fell asleep. And don't they look like little angels with that lighting?
So cute had to take a close up.
Annie's first time swinging on camera...she loves it!
The girls playing in the pool with their daddy. This was Annie's first real time playing in the pool.
When my sister was here we made tutus for the older girls thanks to my mom and some kits she sent. After that I thought it would be easy to do on my own, so my friend Kelly and her girls came over and we made some for Molly and Maria. They were so cute. Molly loves wearing hers often but she always insists that Annie wear one too. Its quite cute actually and she really doesn't seem to mind at all. Here is Annie in hers.
Splish Splash!
Molly modeling her tutu
We went to a park and played one night and Molly was being so silly. This is her doing her "trick" standing on one leg.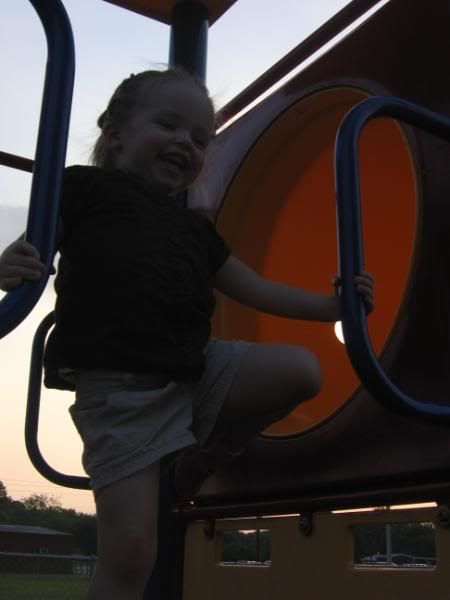 Annie having fun at the park.YAY!!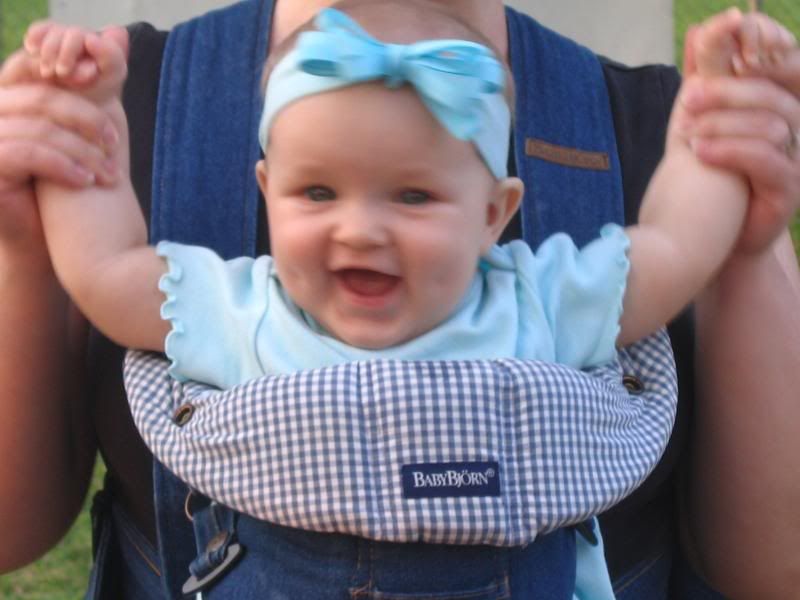 Molly didn't want her picture taken but Jake kept trying. This is so funny you can see her trying so hard not to smile.
Caught by the camera.
Mol having a good time swinging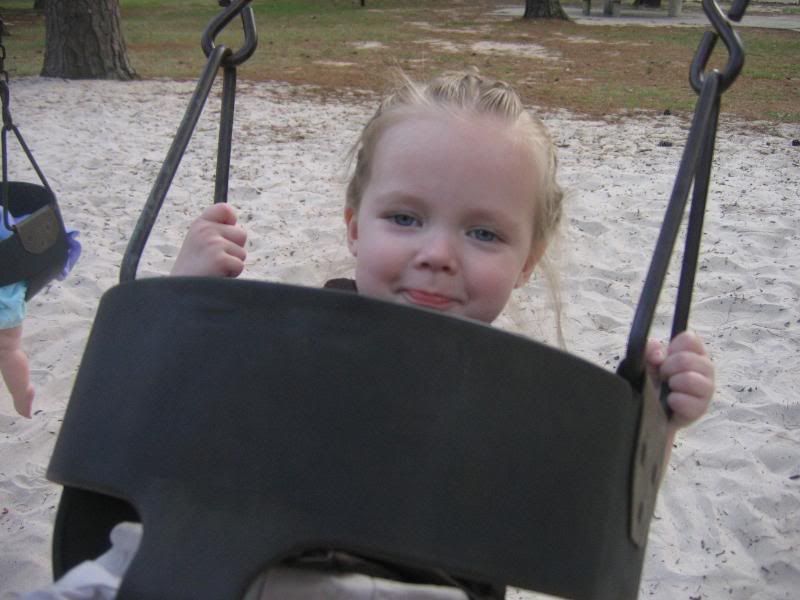 The girls in their adorable dresses from Grandma Jill. Thanks Jill.
Tutu time!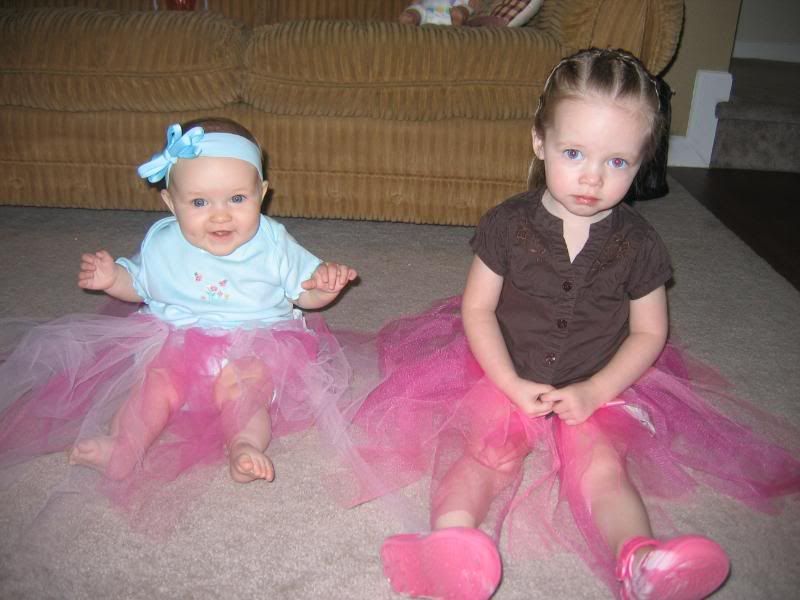 This picture just shows the girls personalities so much, I love it!
Weeeeee!!!!!
One thing I love about Texas (besides that everything is bigger and better) is there are geckos, lizzards and frogs of all kinds everywhere. This is what happens when we water the backyard...they start climbing the house.
Blue eyed Baby.
Molly and Maria dancing in their tutus.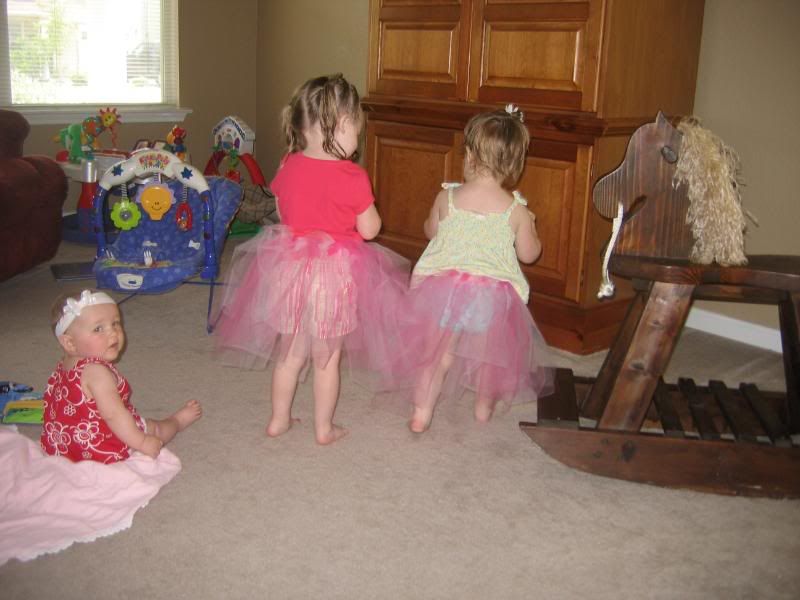 And we'd like to introduce you to the newest member of our family. Leo the fish. Molly has been asking for a blue fish for a very long time so we finally broke down and got her one. She even named him herself. We love Leo very much.
Cute, cute, cute!!!
Hope you enjoyed!