Well Oyler Birthday Extravaganza Week has come and gone. It was full of fun and excitement as in the past. We were shown so much love from many of our friends and family, with gifts, cards and phone calls. We were very blessed. It was alot of fun to have Annie here with us this year and we look forward to celebrating her Birthday in about a month. Well here is our month so far in pictures.
We had this sign up all week, it kept it festive. And you can see all of the nice cards we received from loved ones displayed on the counter. Thank you everyone.
Molly Jane Oyler. 3 years old. August 1, 2008.
Molly eating one of her favorites...skinny pancaks.
Grandma Lynda sent Molly a princess umbrella and you can tell by her face here, just how excited and happy she was about that. I am pretty sure this was and still is her favorite gift. Its been raining more often and each time it does she begs and begs to go out with her umbrella. Its pretty cute actually.
Here she is testing it out to make sure it works right.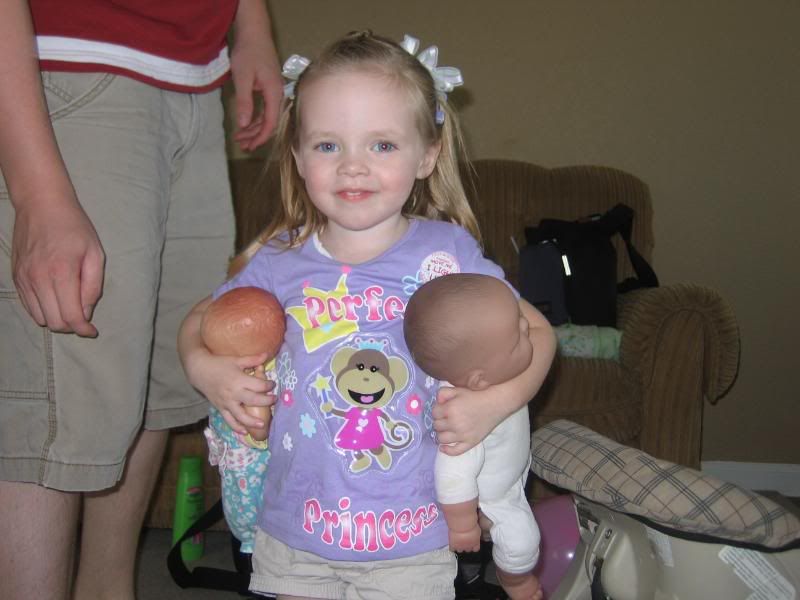 Here Mol is sporting her gift from the Wisers. That monkey lights up everytime the shirt moves...its awesome!
Molly changed her mind about a million times in the weeks previous to her birthday about what kind of cake she wanted. She finally decided on a pink and purple butterfly.
We went to a movie after breakfast that day and then she helped me decorate her cake, by the time we wer done she was exhausted. It was okay though she needed her energy for her big party that night.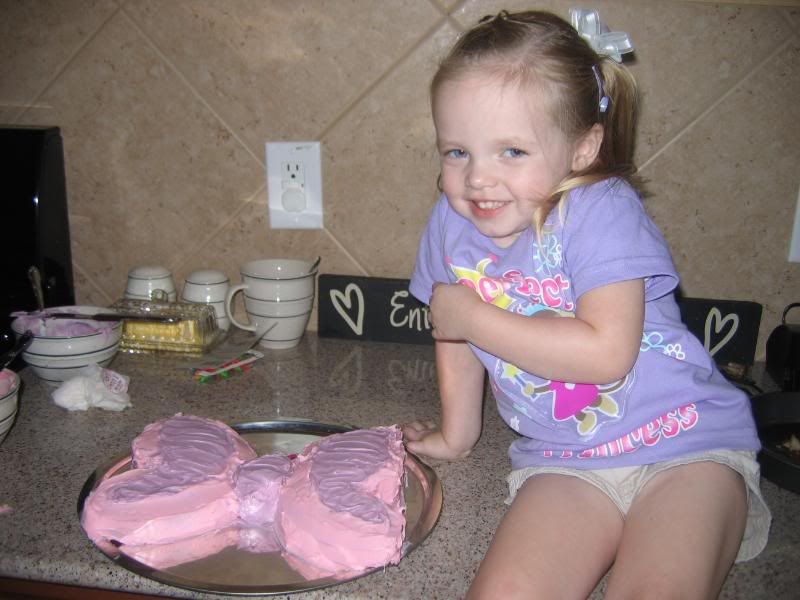 Molly asked if several of her friends could come for her birthday. Her first two choices were Josie and Libby. I told her since they lived too far away we would have to find som friends who lived closer to come. She chose her friends, Maria, Lincoln and Baby Lucas. So we invited them an their parents over for dinner. We made pizza, opened gifts and had cake and ice cream. Molly had a blast. Thanks to everyone who came and for all of the nice gifts, it was too kind of you all.
Here Molly is eating her cake...its just not as funny as when they are younger. But still cute.
Molly and most of her gifts...looks like she did well huh? You'd think she wouldn't be bored anymore...that is not the case.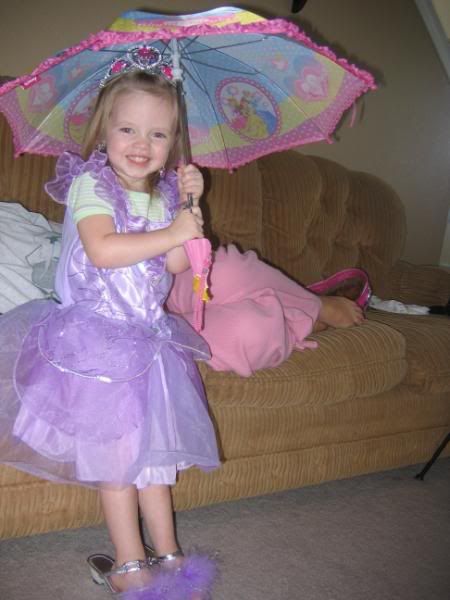 In some of her dress ups with the famous umbrella.
Birthday family pic #1.
How precious.
Molly wearing Grandma Jill's gift and showing off her gift from the Cardons. She loves, loves both.
As soon as she got all dressed up in her clothes she looked at Jake so seriously and said " Daddy lets get married." Here they are getting hitched. She sure loves her daddy.
Jake D. Oyler. 26 years old. August 3, 2008
This pic is out of order but this is how excited Jake was all day on his Birthday. Here he is with one of his gifts from his mom, he really was so excited to get some Wii games...loves the Wii.
Birthday family pic #2
Jake modeling his new Astros hat that the girls and I gave him. Isn't he so hot?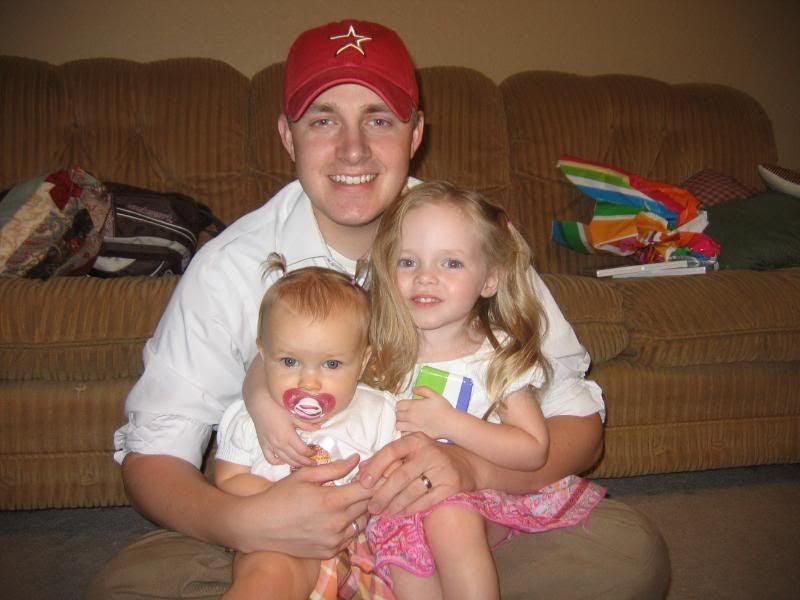 Daddy's little girls.
Birthday cake...can't get enough!
Sweet Annie.
Hannah Dee Oyler. 26 years old. August 5, 2008.
Here I am eating dinner at Red Robin. It had rained all day because of Edourd, but we all got to go out and eat at one of our favorite places and it was so nice to not have to cook or do dishes.
Molly helping blow out the candles.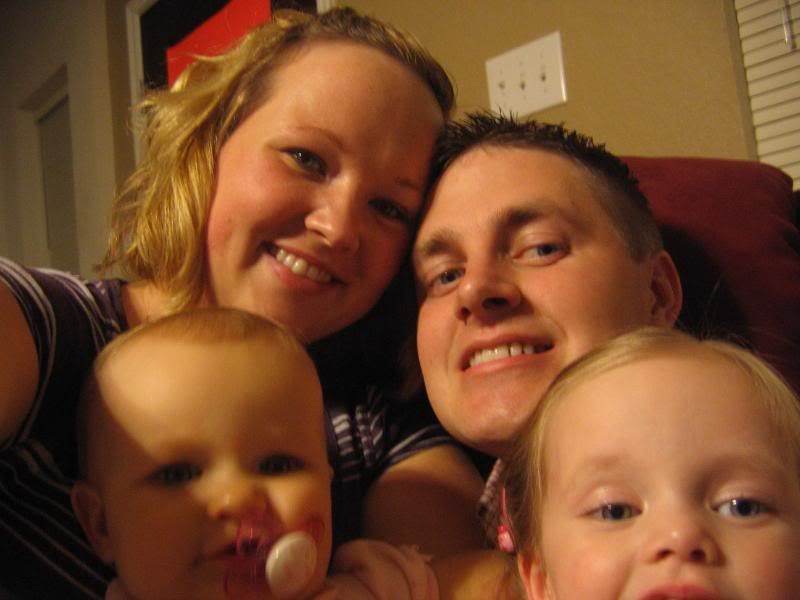 Birthday family pic #3.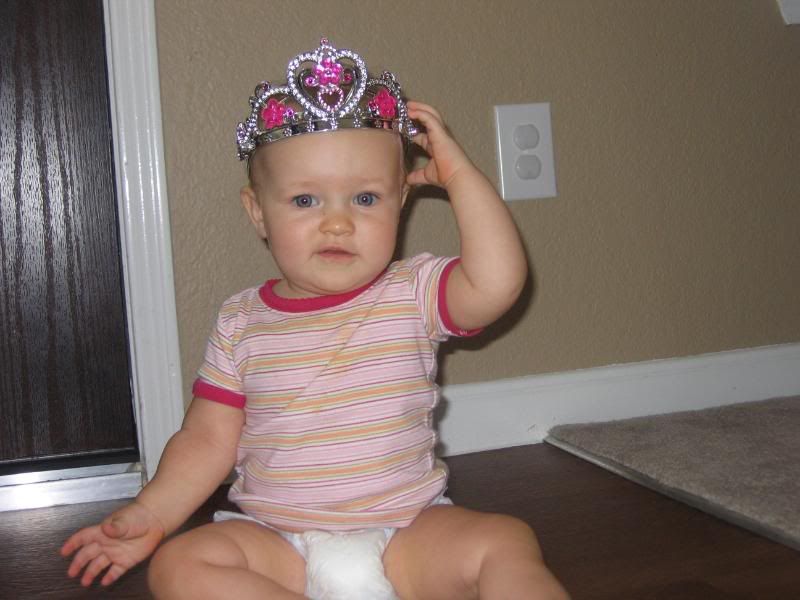 Annie wanting to be a princess too.
Cute girl
Look how great these work Stacy...we love them. Thanks.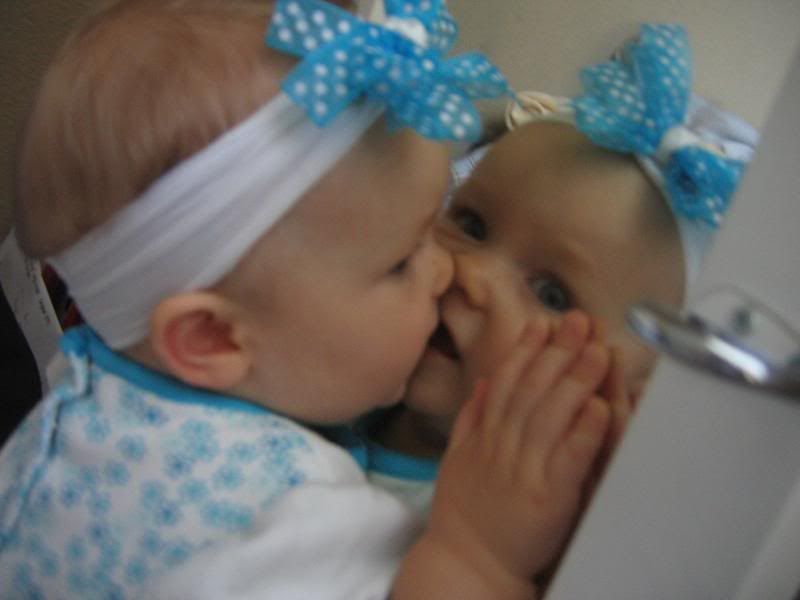 Annie loves kissing that cute baby in the mirror. Can you blame her?
Love this face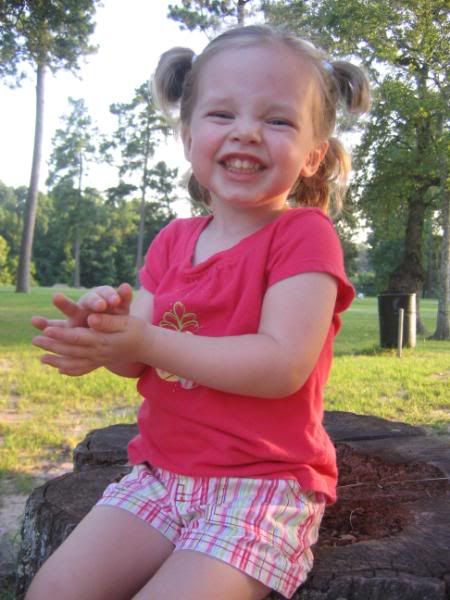 Molly posing on the "broken" tree.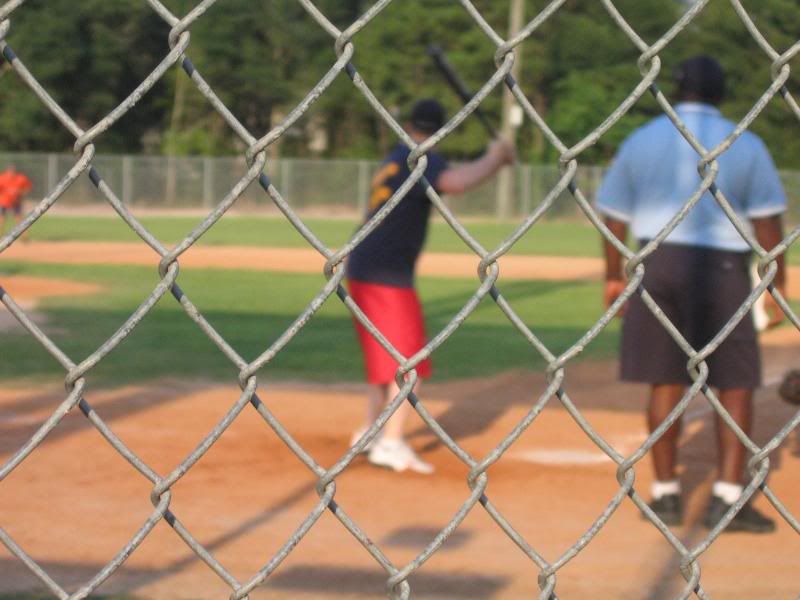 Jake finally found a softball team to join with some guys from the ward. He loves it and even after all of this time he still has it. We love going to watch him play.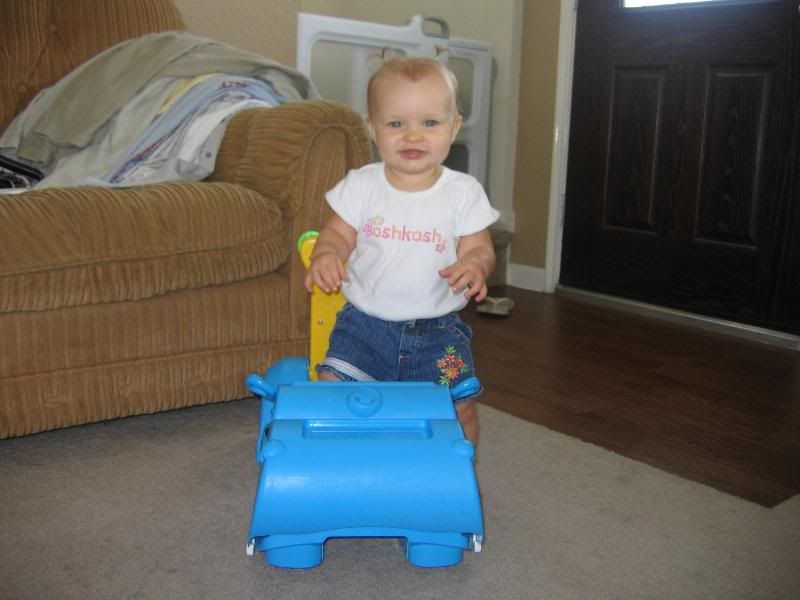 What a big girl. Annie has actually started taking 2-3 steps all on her own.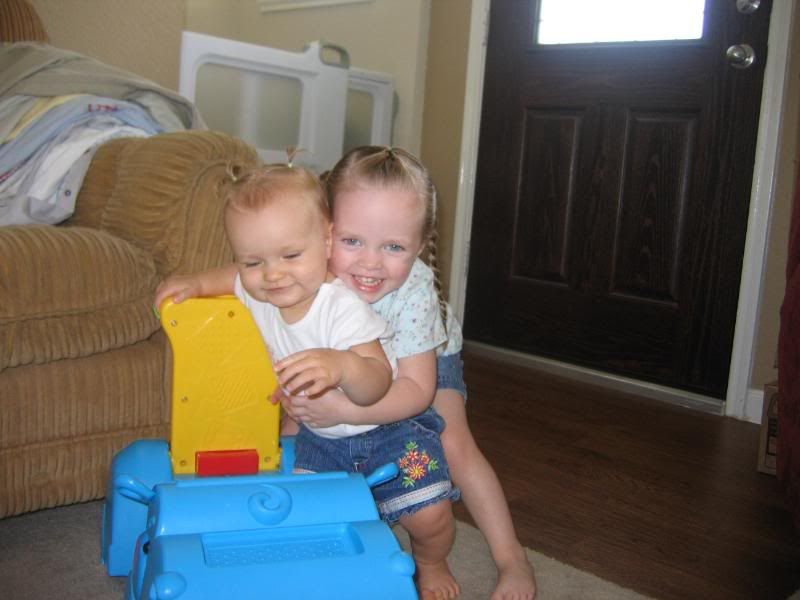 Cute sisters. Well this is what we have been up too. This month has just flown by. Good luck to all of those of you who are starting back to school and hope you all enjoy your last days of summer. We are anxiously awaiting the end of this summer and looking forward to the cooler weather that we can go out and play in everyday. We haven't had any visitors lately and we miss all of you so if any of you are looking for a vacation we are taking reservations now. Love all of you.