Grandma Great
Oyler
and my little sister Courtney came to see us a couple of weeks ago. It was so fun to be able to show them our house and our town. You know, not to discourage you from coming to visit us or anything, but Houston isn't the most exciting city in the whole world, but we were able to have some good times. Plus, the whole reason they came to see us is to see our girls, and they are so fun they could easily become one of our
nation's
top tourist attractions. Anyway, here is some pictures from their trip.
Before we went to the zoo we went on an awesome picnic. The birds there were insane and almost took our heads off on a number of occasions. I'm not sure what it is about grandma's and their inability to contain their passion for feeding birds. I guess it's because they know their
grandkids
will think it's awesome.
We stopped by the Houston temple one night to snap a few pics. It's a pretty one.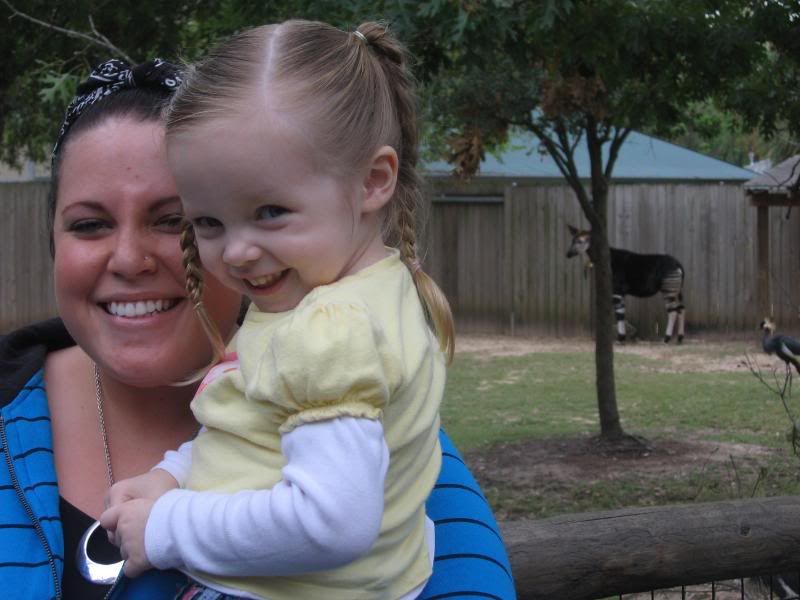 Here is Molly's new pal Courtney. She had a lot of fun with her as you can see in this picture. Aren't they the cutest. Say hello to the zebra-giraffe-horse in the background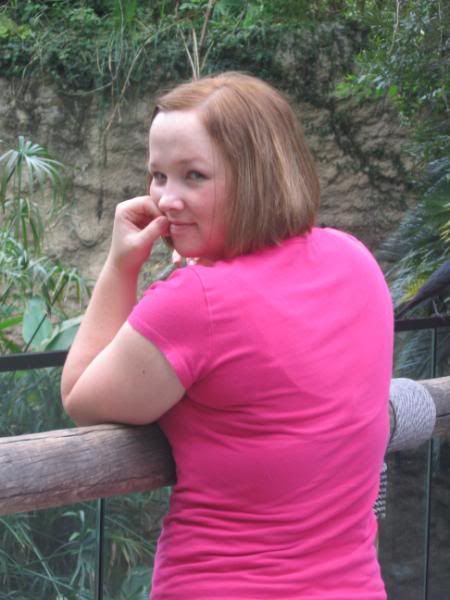 This animal is what zoologists refer to as a
foxxy
momma. A rare, but beautiful animal with a vicious bite. She may look sweet and innocent, but don't cross her.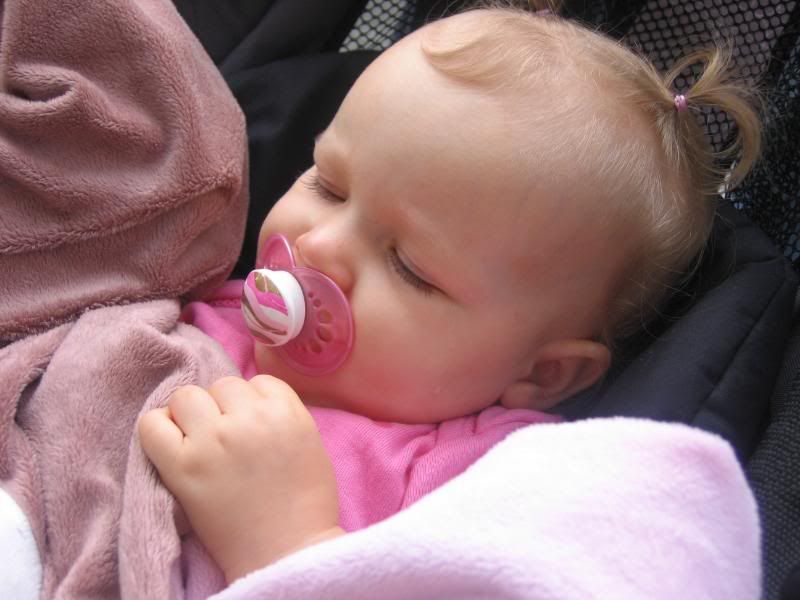 There was too much
excitement
in one day for this baby. This is her sleeping the day away.
As I mentioned, there aren't a whole lot of
awesome
things to see in
Houston
, but this is one of them. It's called the water wall, and its just this huge wall in the middle of the park with water running down it.
Anyway, besides what you saw here we ate a lot of yummy Texas food, took them to the
Galleria
Mall to look at things none of us can afford, and we even managed to accomplish the one thing Courtney requested...find a store with really cheap purses and sunglasses....If you come to Texas we might take you to San Moon too. Anyway, thank you Courtney and Grandma for making the effort to come and see us. You are the best, and Molly is still talking about it.