Okay so the day of our race has come and gone. It was crazy! It was raining so hard. For those of you who have not experienced a Texas rain I cannot even describe it to you...except that on that day in the few hours we were there we go over 2 inches of rain and in comparison to that Utah gets 15 inches of rain in a whole year. Anyways we were all completely soaked before the race even started. But we did it and we both finished and are anxious to complete our next race.
Here we are in the gym waiting for the race to start. (look at my hot and skinny husband.)
There were like 15 people from our ward there who ran too, it was lots of fun and we were lucky enough to have a friend keep the girls in their car while we ran. Thank goodness.
Here we are after the race wet and freezing cold, I don't think eating 3 ice cream bars afterwards helped the situation, but boy were they delicious. Jake did the 10K and he finished in 54:09, he did awesome! I did the 5K and finished in 34:48. We were a little disappointed with our times, but seems how we had to run on hills (something we are not accustomed to at all), in the pouring rain with rivers of water rushing downhill at us and doing everything we could to keep our wet pants from falling down while running I think we did okay.
This is a picture we snapped of the roadside on our way home just to give you and idea of how much it rained.
This is our very own little Fancy Nancy...she comes up with these outfits all on her own...and then she dances for us...make me smile and laugh out loud...SO CUTE!
Doesn't she look all grown up? How'd this happen I swear she was just barely my little baby Mol?
While at some friends's house, Annie was quite taken with the Fire Fighter hat...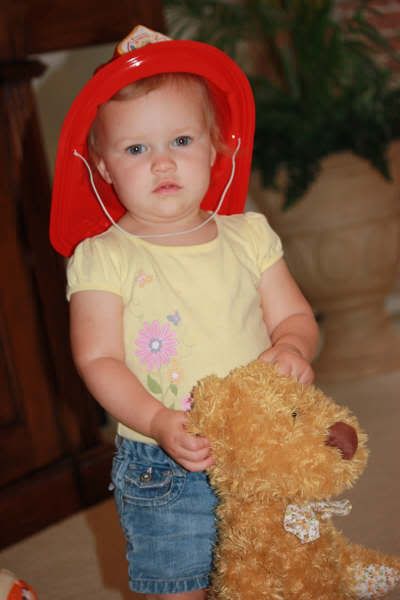 We went for a Sunday walk last week and Jake took some pics of the girls these are just a few of our favorites.
Annie pie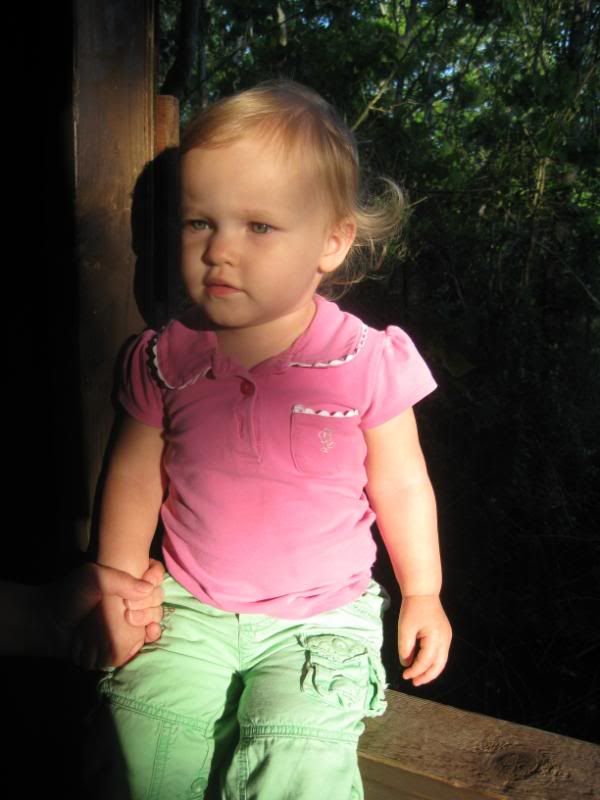 Molly Moo, I can't believe how much she looks like her Daddy.
Observing the lizard.
I love this picture they are all so cute!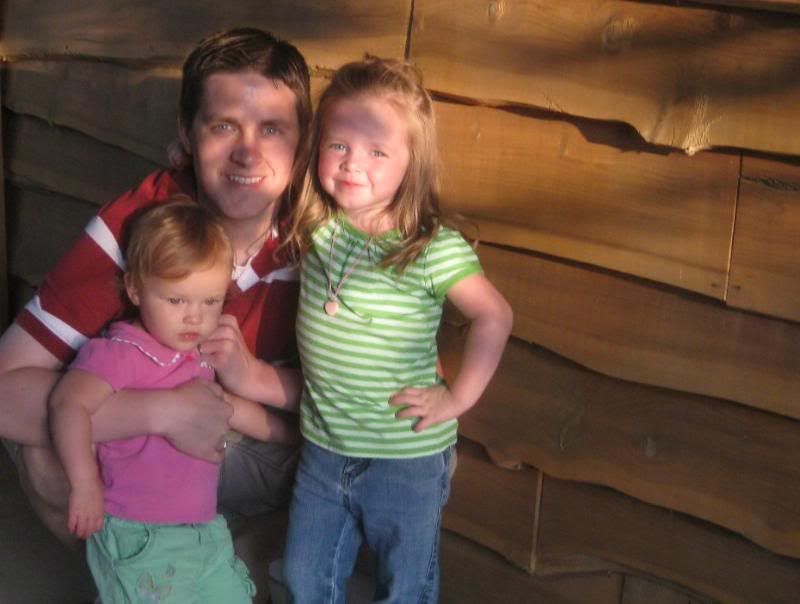 Well until next time.