Do you go on ward Camp outs?

We Do...and we take little hikes while we are there.

And pose for the camera....

Do You go to the Fair?

We do...and the kids had a blast in the Red Barn..unfortunately my camera died right after this pic so I didn't get anymore of the kids doing all the cute little activities.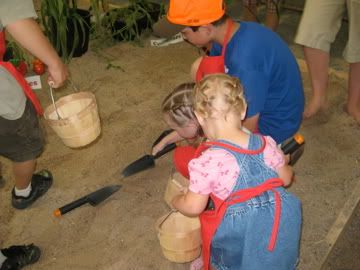 Do you make sidewalk chalk art and play outside?

We do. This was very soon after we move here and it was such a fun afternoon.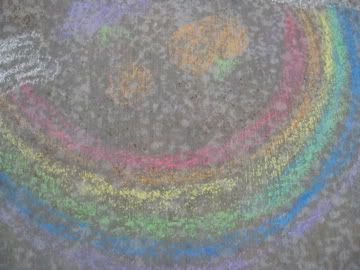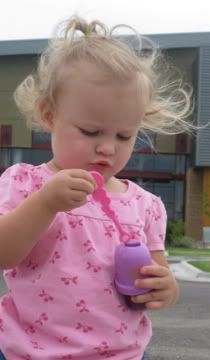 See how much fun we are all having?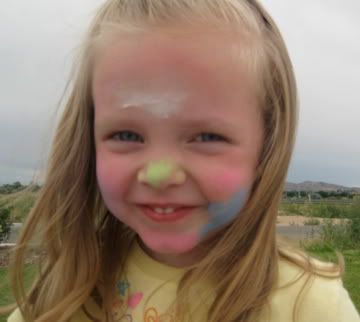 Do you Run Races?

We do...this is Molly's first "track meet". They put it on for the kids here and she had a blast and did so good. She did sprints and hurdles. And she was so excited because she got ribbons and her very own race shirt like Mom and Dad's.

Stretching...

waiting...

Jumping...

Do you go to Splash Parks?

We do...my mom and sister and her kids came to visit soon after we got settled in. It was so good for me to have them here. We decided to take advantage of what Vernal has to offer and that is a fun little splash park. All the kids had a good time.

Do you go a little crazy sometimes?

We do...

Do you go to parades?

We do...while my mom and sister were here we all went to the parade on the 24th of July...I love parades.

Do you get to see sweet little faces that make you smile?

We do...isn't she adorable.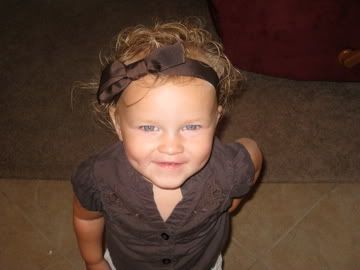 And this little girl too...see she makes me smile.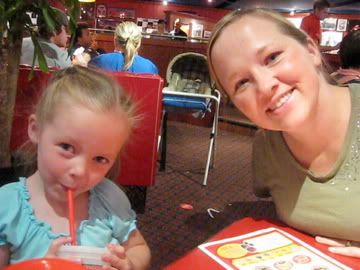 This got put in the wrong place, but this was at the splash park and I think the kids loved laying out on these chairs almost as much as they loved playing in the water.

Do you go and see new places?

We do...we visited Fantasy Canyon and loved it... it's a little deceiving at first, but really is cool once you get in there.

Do you play at parks with people you love?

We do...this was an awesome park that we went to with my sister Holly while Jake was working in SLC.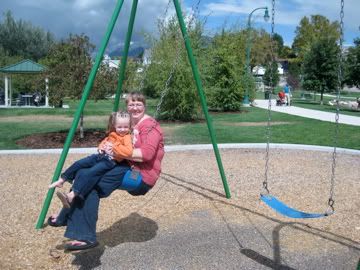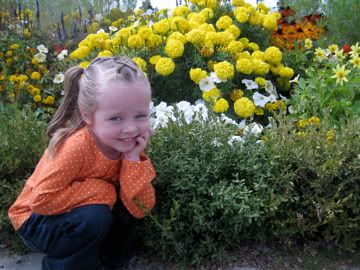 (Oh and yes more running)

My sis-in-law was such a trooper and ran this 5 mile race with me even though she wasn't signed up and if she was she could have won the whole thing. Instead she slowed her pace down a whole lot and stayed way in the back with me the whole time...thanks Mindy.

Do you get a little messy sometimes?

We do...but its worth it.

Do you do amazing Things?
Annie Does. She learned to use the Potty 2 months before she turned 2. We would like to think it's because we are amazing parents, but she just decided she wanted to do it, and then did it.
Don't forget to look below at another new post.