I know this is so late, but I really want to get all caught up and not skip over everything, so that when the day comes that I decide to make my blog into a book, it won't be missing everything. So here we go.

I thought I would tell a little bit about Annie and what she is like right now too. She is so talkative and so funny. She loves to tease. She loves to learn and sing songs and loves going to nursery. She is very independent and insists that she can do anything and everything on her own. She loves to eat food, especially if it is veggies or fruit. She loves to play with her big sister and do everything that she does too. We are so blessed to have her in our lives and we love her so much. Happy Birthday little one.

October 5th, 2009

Annie Eliza Oyler

2 years old!!!

When I asked Annie what kind of cake she wanted she kept saying Elmo so this is what she got.

My parents and Melissa and her kids were in town for Conference weekend so on Sunday we celebrated with everyone at Brandon and Mindy's. Here Nan is getting ready to blow out her candle.

Opening presents, day 1.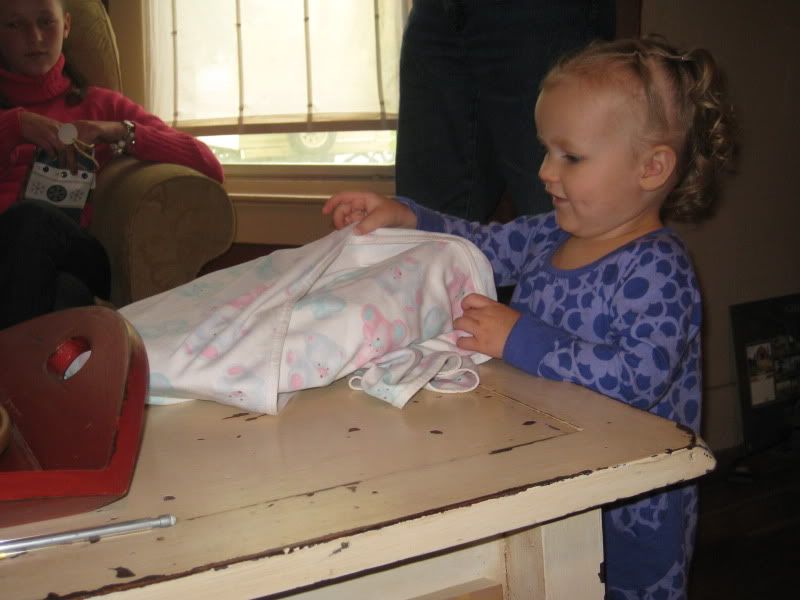 Eating her cake.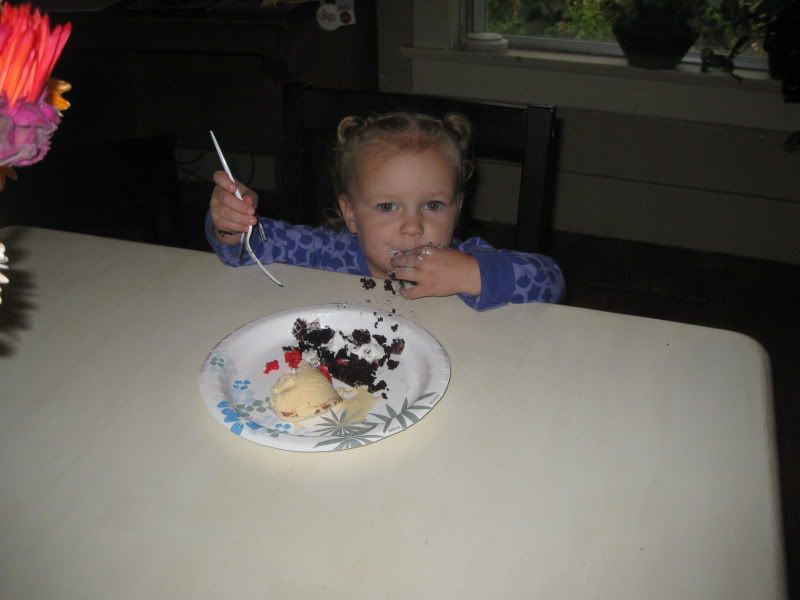 On her Birthday on Monday Melissa and I took all the kids to McDonalds for lunch.

Here is the Birthday girl and her big sister playing on the toys.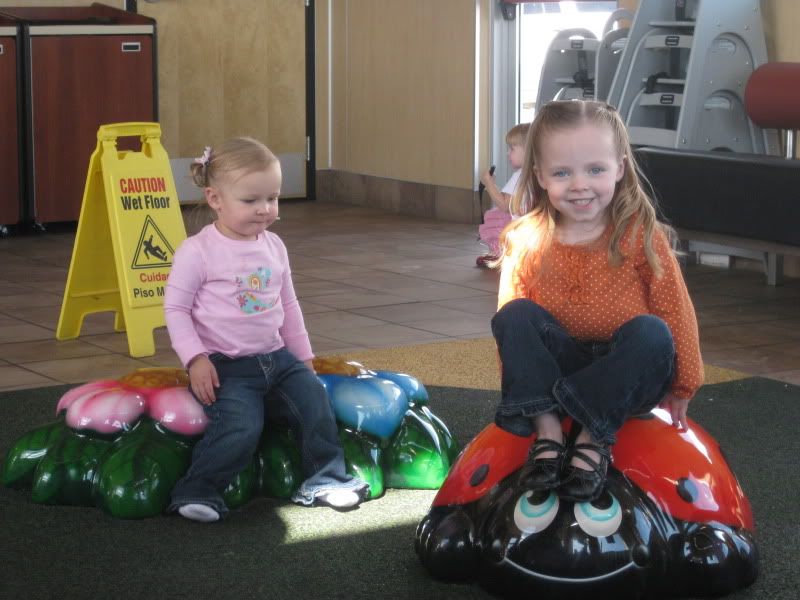 Here she is opening her baby stroller...look at how excited she is!

Here is Molly showing Nan the book she gave her.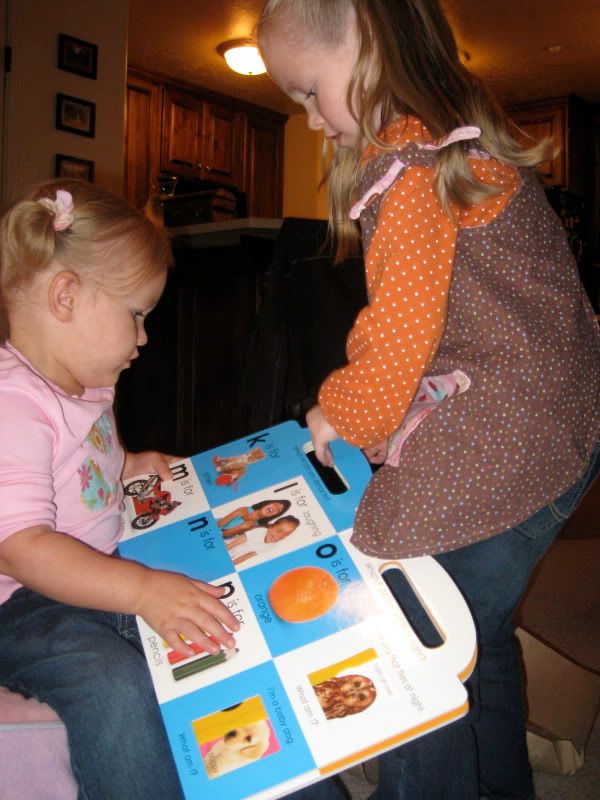 Nan and her Daddy (cake #2)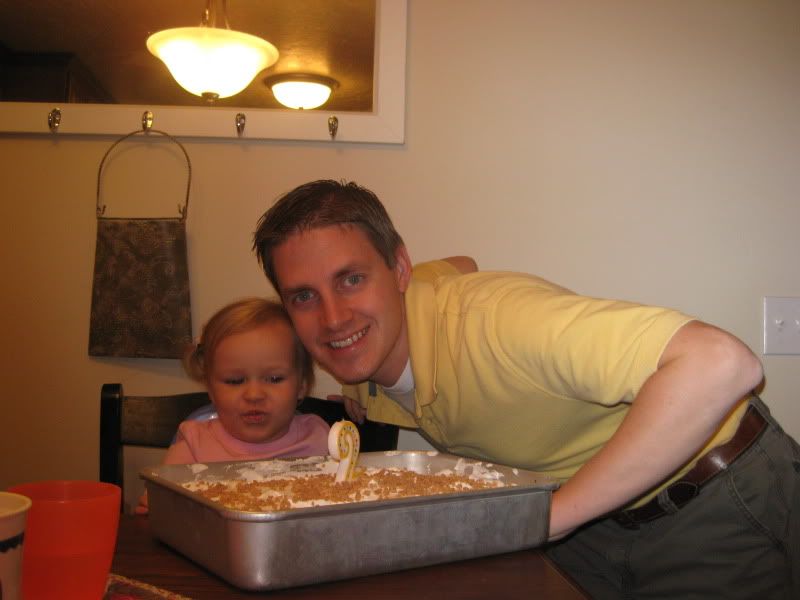 And we can't forget this cute big sister enjoying the cake too.