I can't believe my Annie Pie is 3 years old! How did that happen? Her Birthday was on the 5th of October. She loved every minute of it. Annie is such a sweet girl. She always wants to help with June and has actually changed a few of her diapers. She loves to play with Molly and loves to share with her. She is always asking how she can help me and she loves her daddy more than anyone else. She has quite the dance moves and makes us laugh all of the time. She is learning more everyday and still talks all of our ears off. We love her so much and are so glad she is in our family.
Showing off her Birthday outift.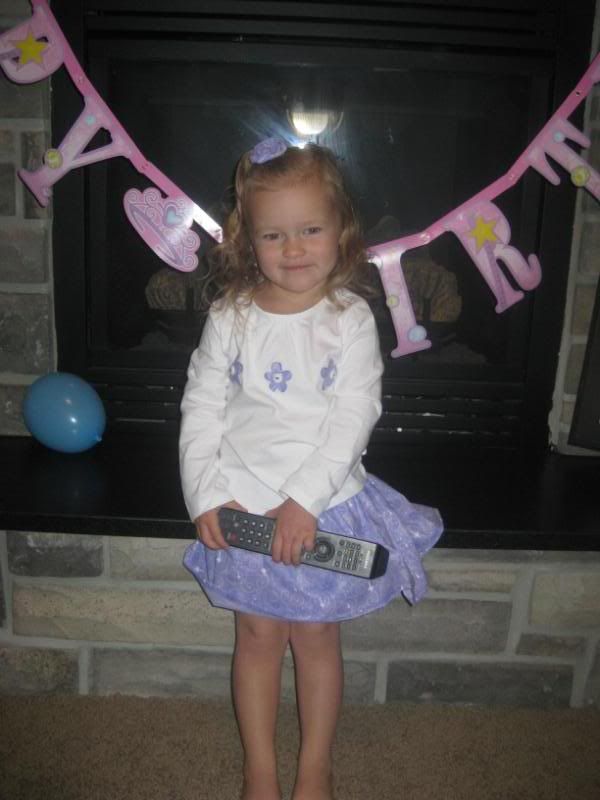 We couldn't believe how warm it was on her birthday this year. We decided to take advantage of it and headed to the park to have a picnic and ride bikes.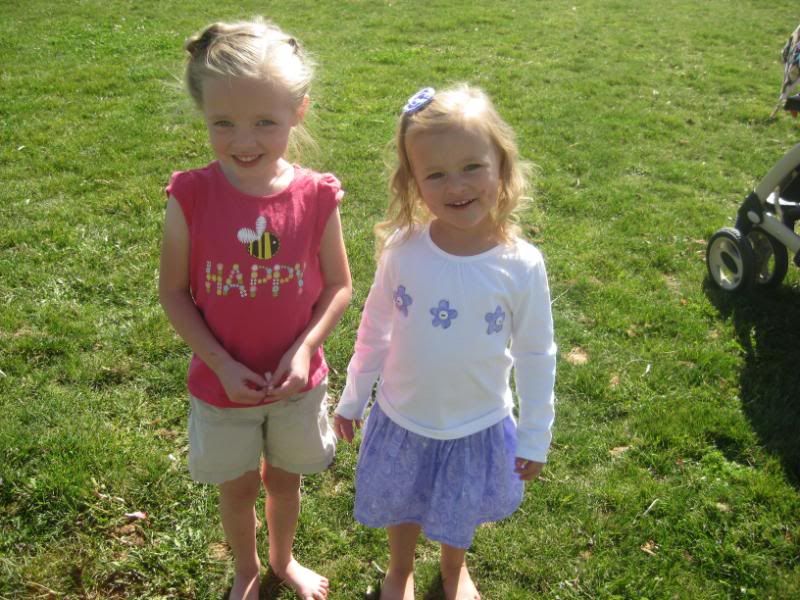 Annie and her daddy
We haven't had many family photos since Junie joined our family, but here we are in all our glory.
She loves games!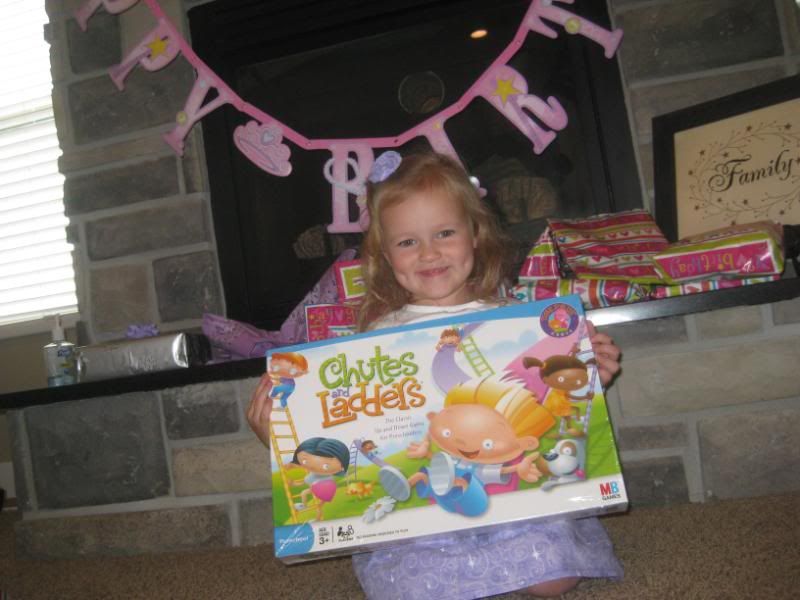 June Bug so happy to be celebrating Annie's birthday
Her very own coloring book!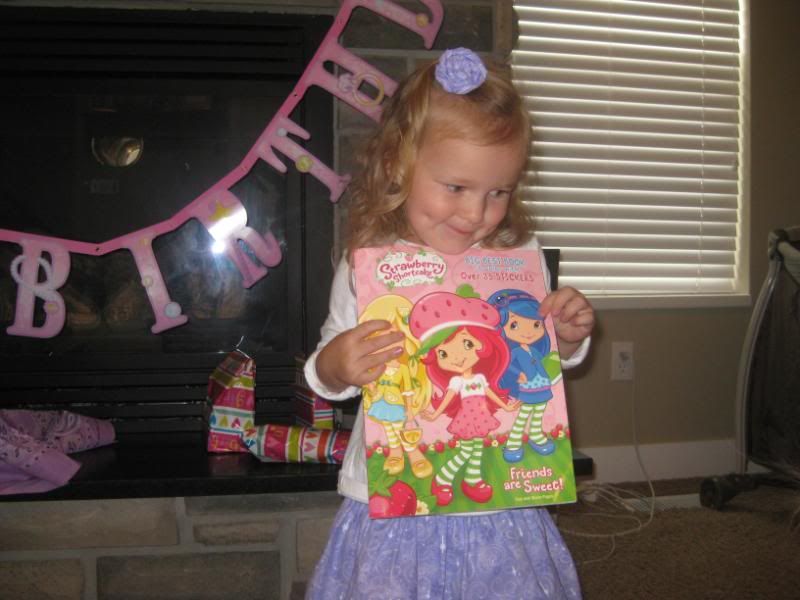 Annie really wanted to go swimming for her birthday so after dinner we headed over to the Rec. Center for a couple hours of good, wet fun. Here is Mols loving it.
And Annie too.
Posing wit her presents.
Annie changed her mind every day about what kind of cake she wanted. And then the last couple of days before her birthday she kept saying she wanted a round purple cake with candy on it. I actually had the thought go through my head "wow finally and easy cake". And then I decided since it was going to be so simple I would make a cake from scratch as well as homemade frosting....Let's just say that was a bad idea. Thankfully this picture doesn't show just how bad it was, but something I am even more happy about was that Annie didn't even care how ugly it was, she loved it!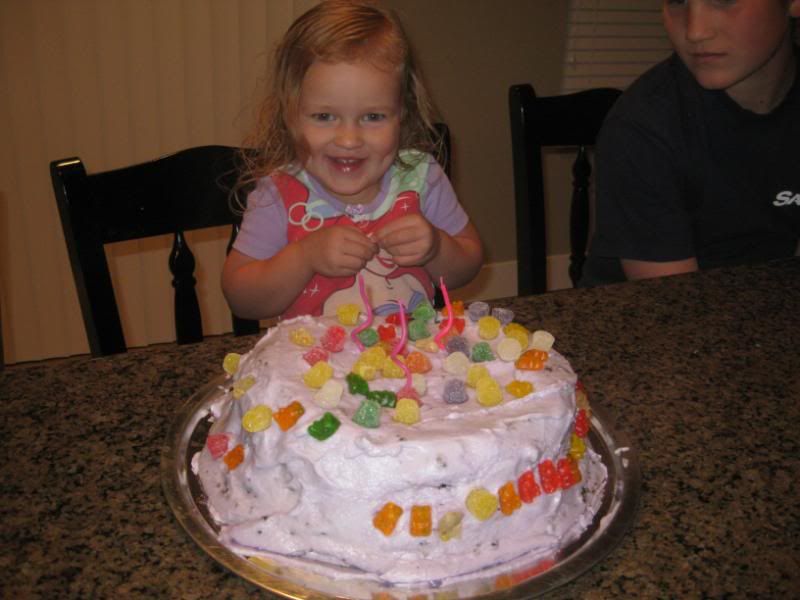 I can't believe just what a big and smart girl Annie is. She surprises me everyday and makes me smile. We all love her so much and can't wait to see how she changes this next year.