I know its been forever..but I really have a good reason this time and its not just my laziness, we have not had internet for the past month, but now that we do, we will hopefully get all caught up soon. We were able to give June a name and a blessing on September 5th. It was such a wonderful day. We had almost all of our family here (which we were not expecting), June was so good and looked beautiful in her dress (that my wonderful mom made), Jake gave June such a beautiful blessing (and I am kicking myself for forgetting to write down everything he said), and we had delicious food to top it all off ( thanks to everyone who helped out).
Here we are as our family of five...we are so grateful for Junie.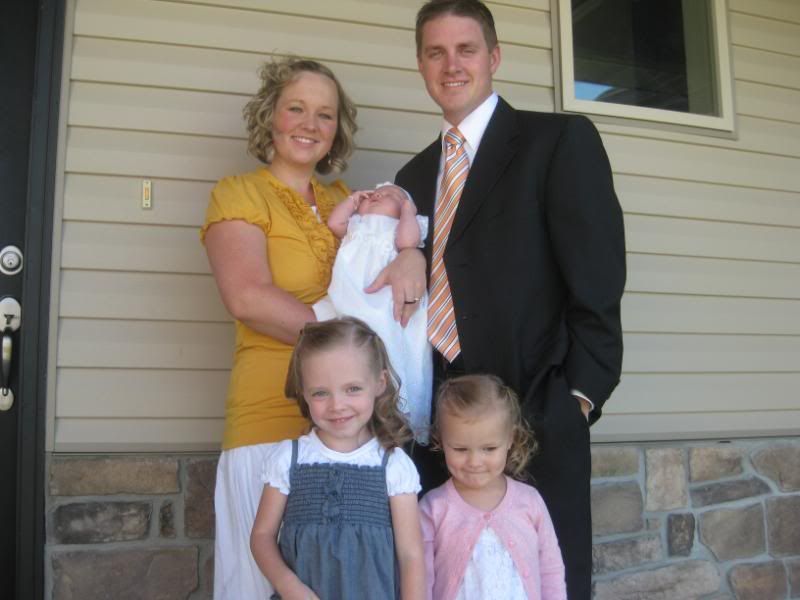 June with her Grandpa Lauritz and Grandma Lynda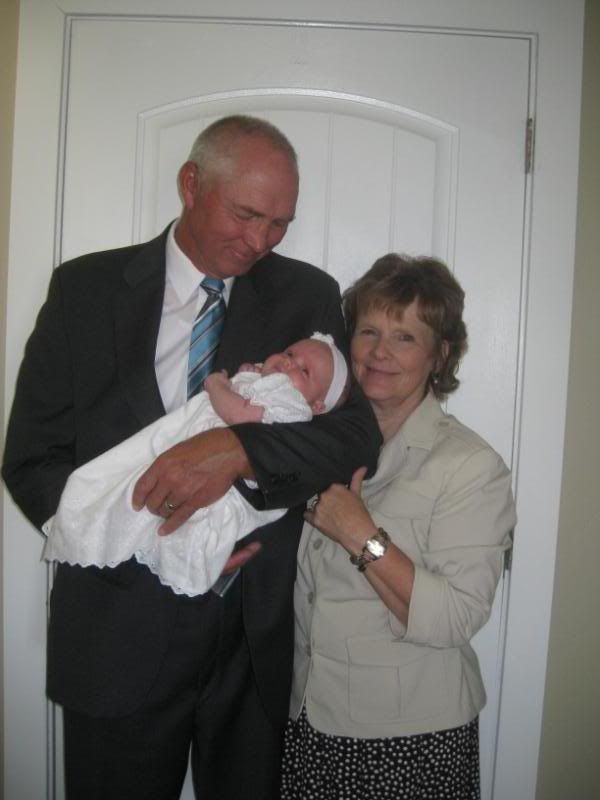 A couple pictures to show just how loved we felt that day surrounded by so many loved ones.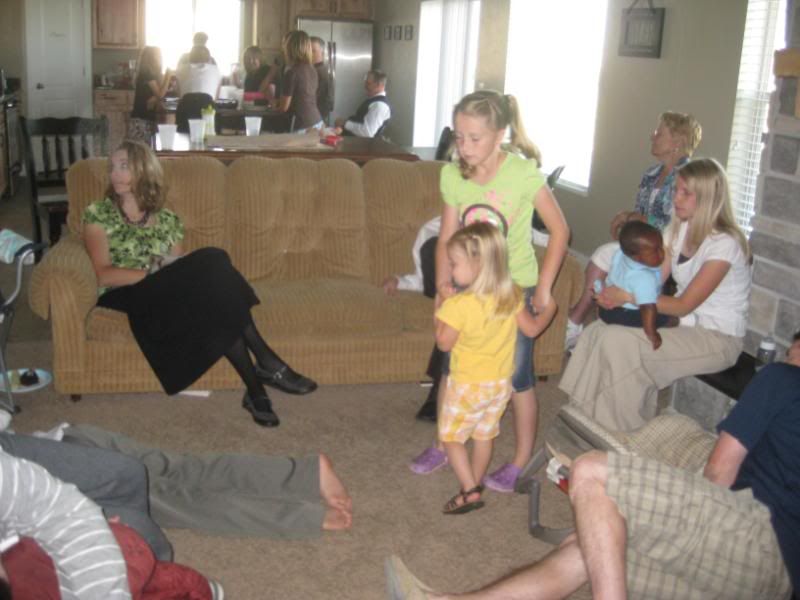 The Girl of the day...
June with Grandma Jill
June with her Grandma Great Oyler
I still can't believe that we have been so blessed to have another beautiful little girl.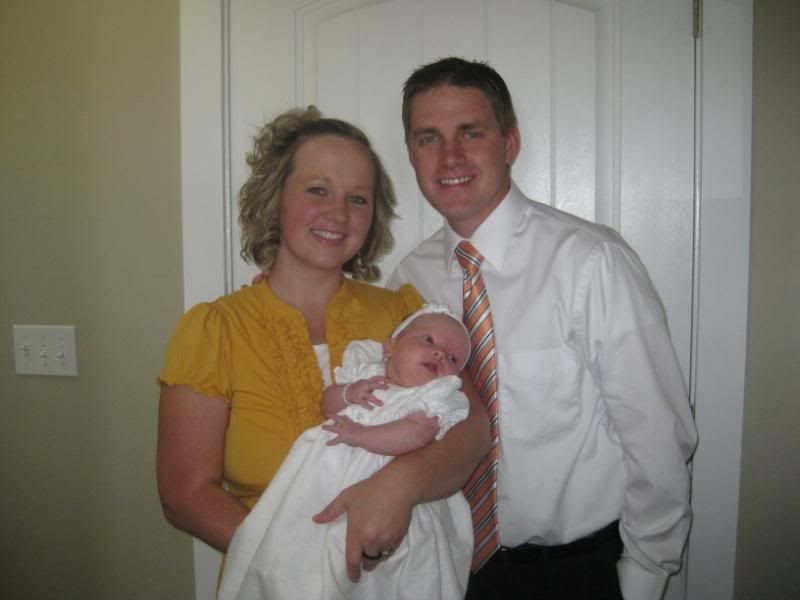 Not the best picture of Junie but I had to get one of her dress...My mom did so great making this dress. It is totally June, sweet and simple. June has been the most delightful baby, so easy going and sweet.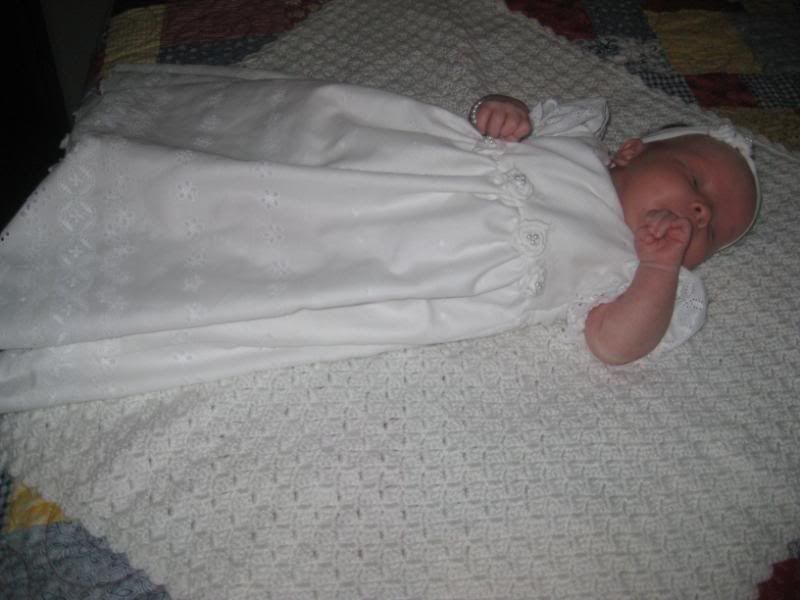 I love this picture minus the light shining right on her face...she is still beautiful though.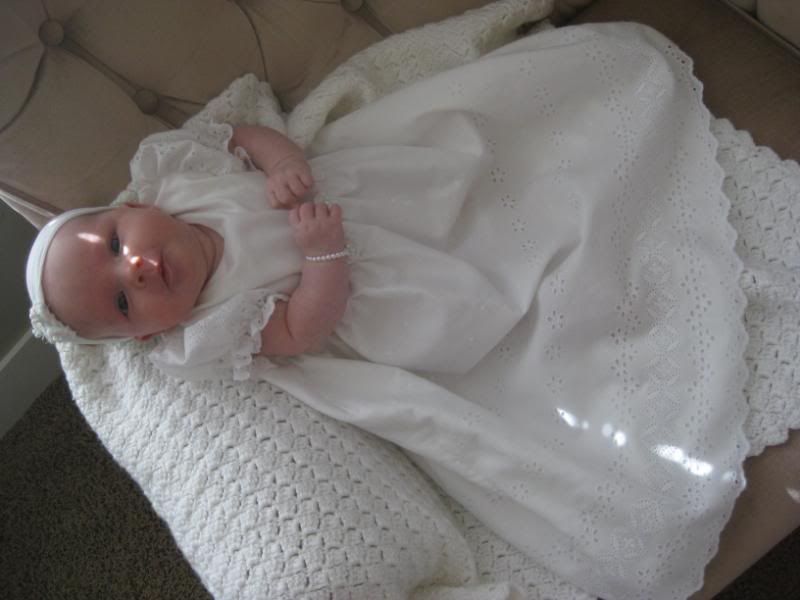 Thank you everyone for your love and support. Thank you Jill, Courtney, Nathan, Grandma Oyler, Stacy and Nathan and kids, Lauritz and Lynda, Jeremy and Katie and kids, Brandon and Mindy and kids, Holly, Melissa and Landon and kids for making the effort to come. We missed Grandpa Golfball, Cassie and Family, Adam and Tanner and Leisha and sweet Maylee. Thank you for all of your help with the delicious food. Its funny I can't believe how much June has changed since these pictures were taken. She is a champion smiler and has been for quite some time now, and loves to coo and giggle. Molly and Annie still love being big sisters. I love watching Jake with June I don't think he can get enough of her. As for me...I know I can't get enough of her...she has me wrapped around her little finger. She brings so much joy to our family, I wonder how we ever survived without her. Funny how that happens..with each new child. Well we love all of you.