We celebrated Valentine's once again...haha. The girls and I made and decorated our annual heart shaped cookies. I love how much the girls look forward to the little things like this.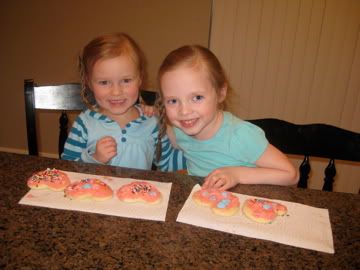 Our Valentine lunch.
Molly wanted a Valentine hairdo and this is what we came up with.
Our heart-shaped pizza for Valentine's dinner.
Sassy Annie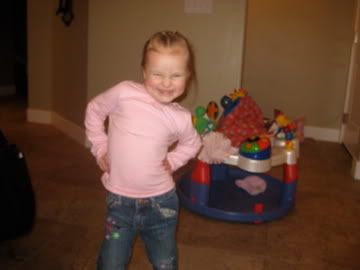 Can I just tell you this picture seriously represents just how much these girls all love each other.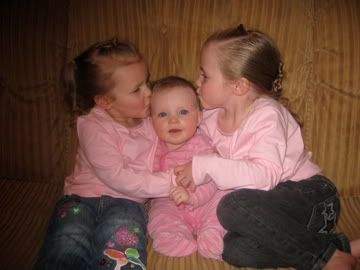 All our cuties dressed in pink.
June's first Valentine's Day.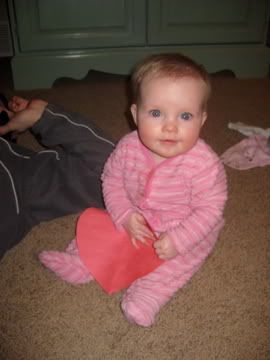 Really could she be anymore adorable?
One of my very favorite things...Annie's morning hair.
June at 7 months.
I sure love the month a February, I love that it has a special day where we can go above and beyond even our normal expressions of love and make it special for our loved ones. I am so completely in Love with Jake and am so glad he is my husband. And I adore my sweet girls and count my blessings every day that I get to be their mom. Call me cheesy but I am all about the day of Love and being extra sappy...its how I roll. We had a great month.