Back in March we were anxious to get away for a bit and out of the cold so we headed to Grand Junction for a weekend getaway and it was so much fun. We ate out at good places, went shopping at a mall and Target (this is a big deal for us and the girls love it every chance we have). One day we played on a park for quite awhile and the weather was perfect for a beautiful spring day...it was still so cold in Vernal so it was wonderful to us. We also went swimming in the hotel pool and took a scenic drive home as well as made a stop and went on a little hike. It was exactly what we all needed and a fun little trip. We didn't take pictures of everything but we got some at the park and on our way home.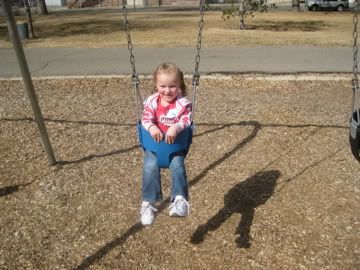 June's first time on a slide...she loved it.
And her first time in a swing.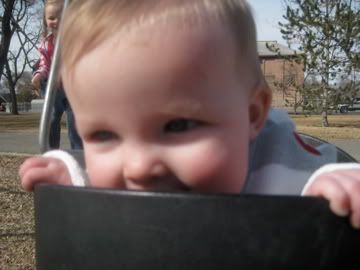 I absolutely love when these girls get along so well.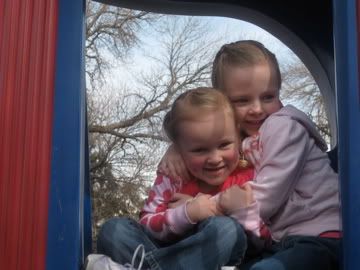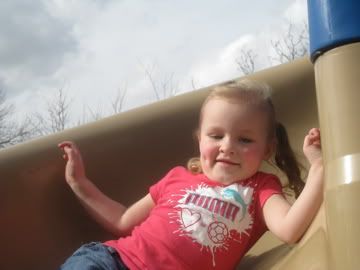 I love this picture because it shows how much our girls hate the sun in their eyes...they will not even attempt to give you a good smile if that sun is heading their way at all.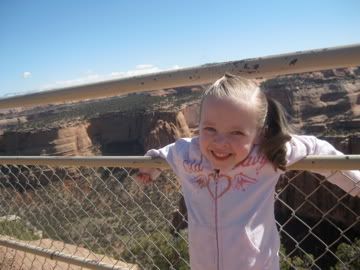 Our fun little hike.
It was fun..and we look forward to doing it again...I'm afraid we will be in need of warmer weather again before we know it.