Well the rest of Birthday Week was great! While Jake worked the girls helped me decorate the house and make Jake his very own candy-gram. We all sure like this guy and were excited to have a day to celebrate him. After he got home from work we went and got Cafe Rio, opened presents and then headed off to our soccer game. We got home late and were exhausted...that may be why Jake looks a little bit like he wants to die.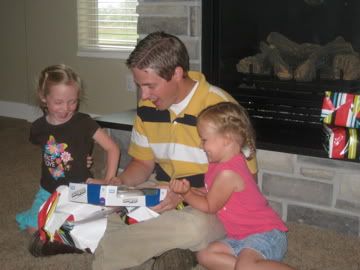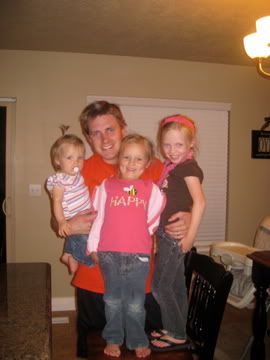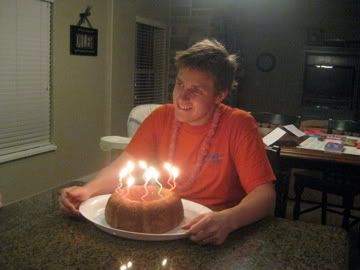 I made the girls go to the park with me for a picnic on my birthday to help the time pass by. They sure are so cute and were so good to me all day long.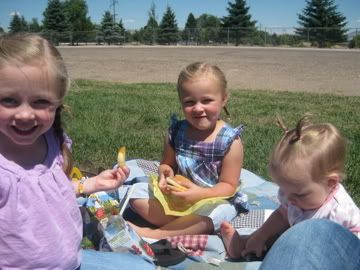 Jake totally spoiled me and I finally got my KitchenAid!!!! I love it! And I love red!
Family photo....
And it wouldn't be complete without one conveying what we are really like.
It really was a fun week and we were so spoiled with kind messages, notes, phone calls and gifts from so many friends and loved ones. Thanks everyone.