Before Molly was even out of school we sat down as a family and talked about things we wanted to do this summer. Surprisingly we have actually done quite a few of those things ( there are still a lot we didn't get to though). One of those items on the list was a cookout in the mountains. One Saturday afternoon after we finished up some work at home we headed up the mountain...it was perfect. We roasted hotdogs and marshmallows and took a walk through the woods.
Have I told you how much I love these girls? Well if I haven't, I love them so much. They are the best little girls in the world. Even if their hair is a mess and they get a little crazy.
Let's start with this one...June Bug. She is growing up way too fast. She has three teeth, almost 4. She is into everything and trying to climb everything she can. She is starting to stand by herself and takes a few steps here and there. She loves to pretend she is talking on the phone, clap her hands, blow kisses and cuddle. We all love her so much and really cannot get enough of her.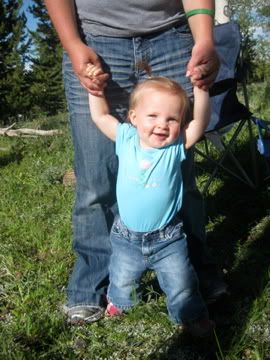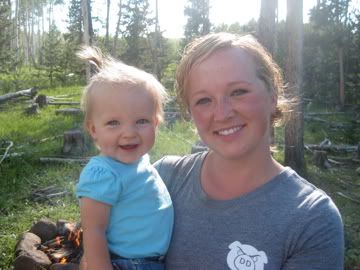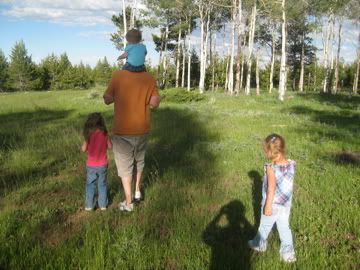 Next Annie Pie... this little girl is getting big too. She is starting preschool tomorrow and cannot wait. She loves learning right now and loves doing whatever her big sister is doing. She has moved up to riding a big girl bike with training wheels. She is so sweet, and funny and shy. She loves to dance and always wants to be by her daddy when he is home. She helps take care of Junie and melts all of our hearts still with those big dimples.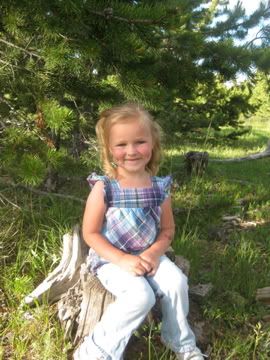 Molly Moo...oh how I love this picture. My baby has suddenly become quite the little lady. How has 6 years flown by so quickly? She is so excited to start 1st grade this week. I am going to miss her so much. I am not ready to let go of her. I hope and pray we have taught her the things that she needs to survive in this scary world. She is so smart...she loves to read and add and rhyme and write and spell and everything else. She is such a huge help with her little sisters and around the house. She is smart and sassy and sweet all at once.
And this man. Oh how I love him. He is such a hard worker. He is such an amazing dad. He is always a great example. He is sweet and thoughtful. He is so patient. He is the best.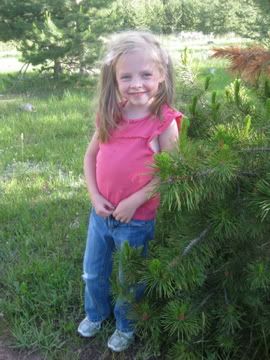 I feel so blessed to have such an amazing husband and wonderful children.