So our November started off with our Annual Beginning of the Holidays dinner. I love this tradition. It gets us all so excited for the holiday season and we all look forward to it each year.
The first weekend in November we had a Birthday party for my Grandpa Jarvis and I finally snapped a picture of all these cute girls that were born all in the same year.
June (ours of course), Maylee (Tanner and Leisha's/my niece), Tatum (Kaleb and Kat's/cousin), Maddie (Wes and Leah's/cousin)
And the birthday boy and his wife. I love these two people so much. They have been the best grandparents ever. I have learned so much from both of them through example and only hope I can come anywhere near the bar they have set.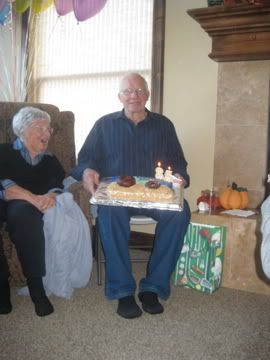 We got our letters to Santa written early this year and it payed off...Santa wrote back to both girls...we were ALL very surprised and excited to find them in the mail one day.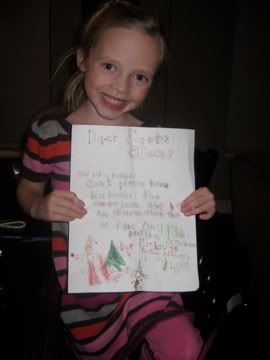 June's personality continues to come out more and more all of the time..this picture makes me laugh so hard...and she knew just how funny she was.
Annie Pie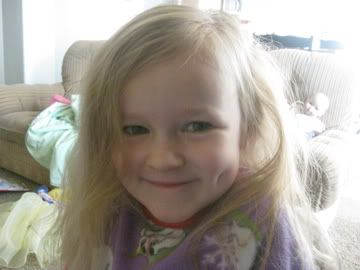 This year we did a thankful turkey instead of a thankful tree...its so great seeing all of the big and small things we are each thankful for.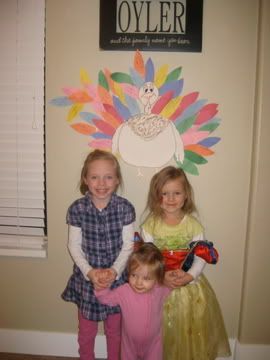 And for the biggest moment of our November...we announced that we were expecting our 4th child to our families on Thanksgiving. We are all so excited. I have felt great...just extremely tired. We are due May 25, 2012. And we are not finding out what we are having. We decided this as soon as we found out we were expecting...that makes it very difficult to think of names...but we are all excited to have a surprise. The girls can't wait and I am so glad that whatever this baby may be it will be blessed with some incredible big sisters who will love it more than anything else.